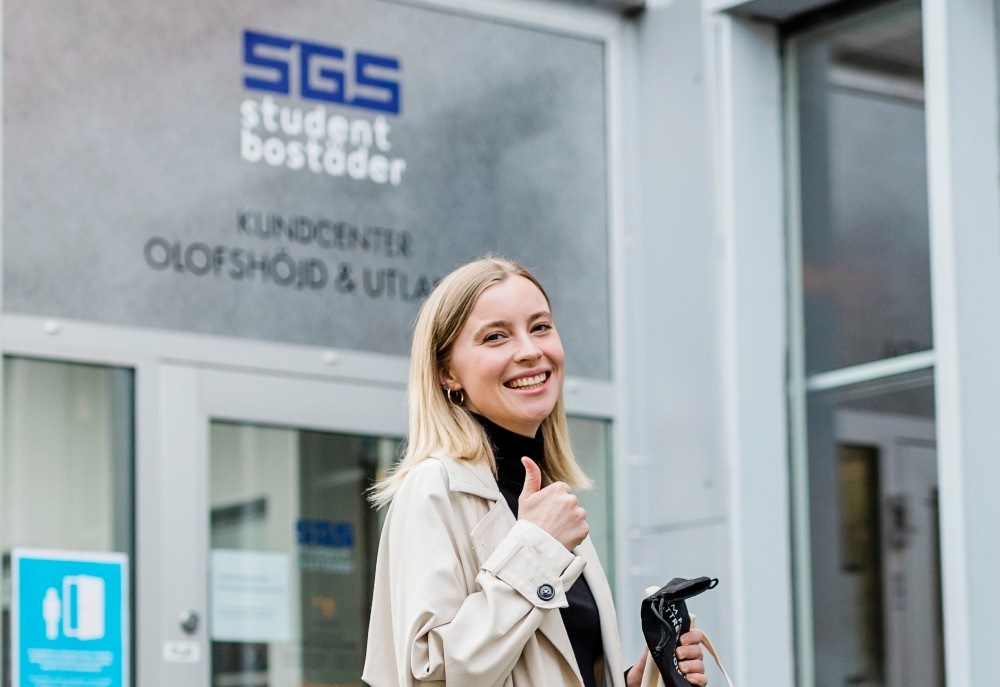 I thrive here!
"I answered the questionnaire about SGS Studentbostäder and won a rent-free month! What a dream for a student and a welcome addition to the savings bank, perfect now that it is soon summer vacation!
I moved down from Luleå a year and a half ago to attend Technical Base Year and now I am in my first year at Architecture and Technology at Chalmers.
When I moved down to Gothenburg I had no idea what area Olofshöjd was or what the apartment looked like, but it turned out to be great! Close to everything and the apartment is bright and nice. I thrive here!"

Hanna Vennberg, Architecture and technology student
Gift cards to the other winners will arrive by post.