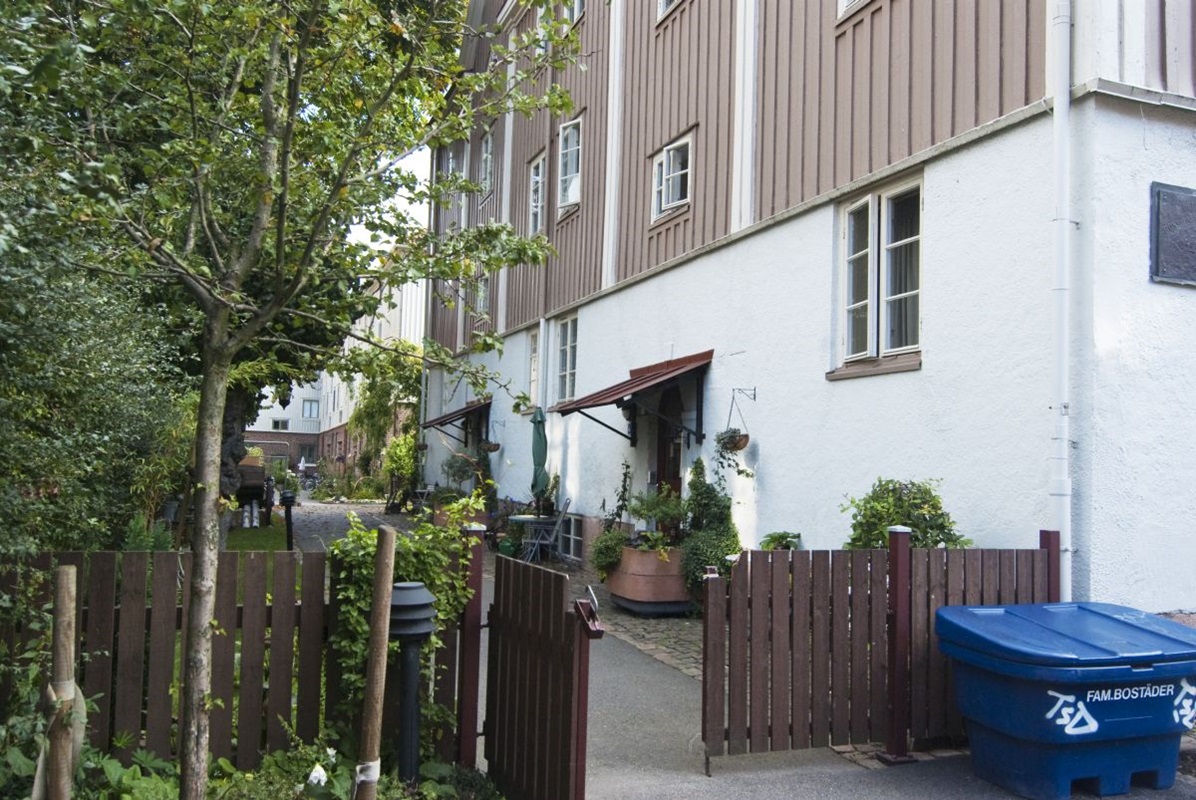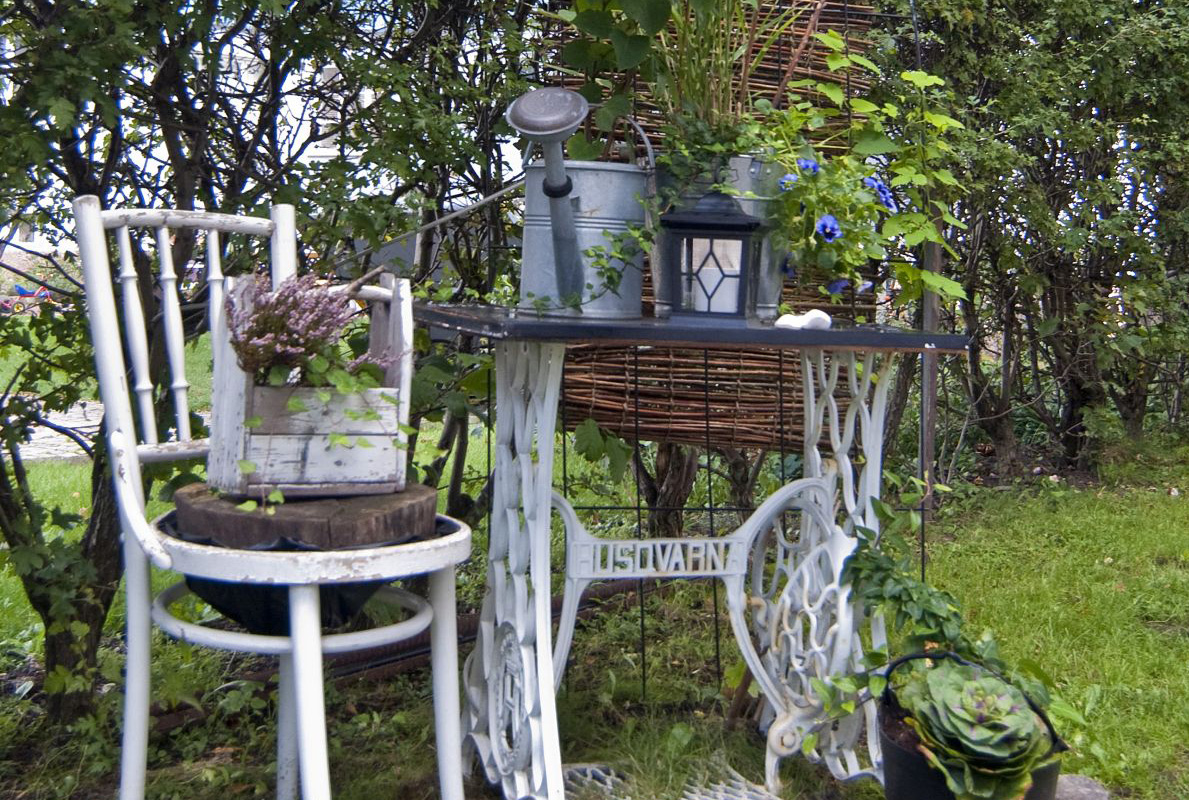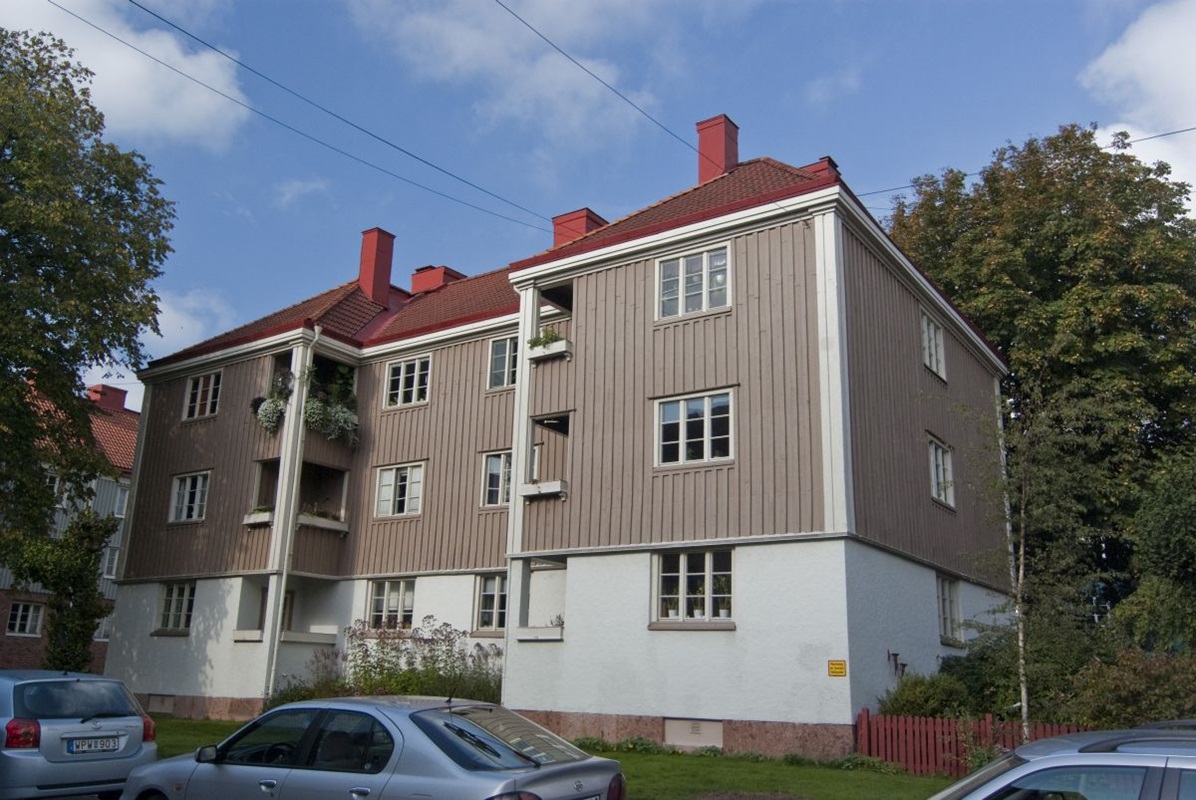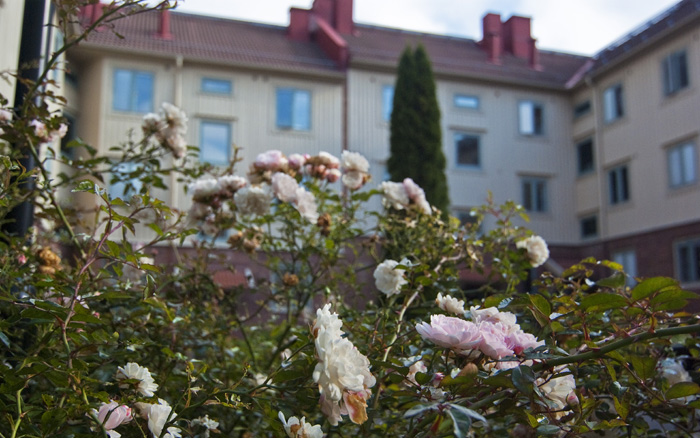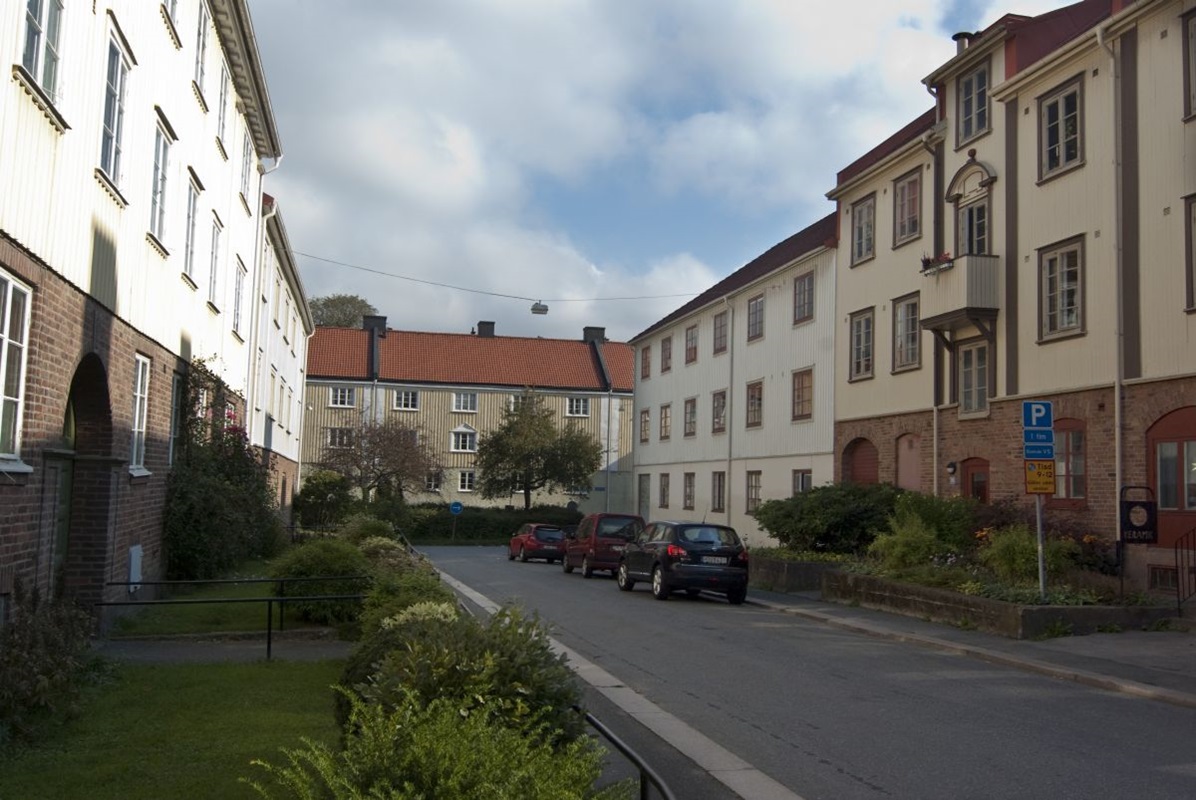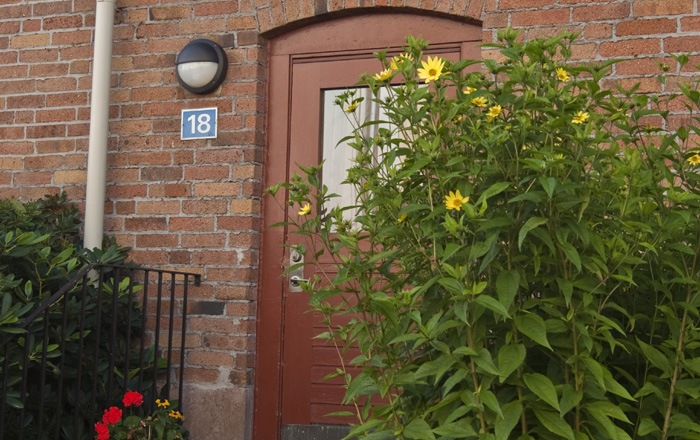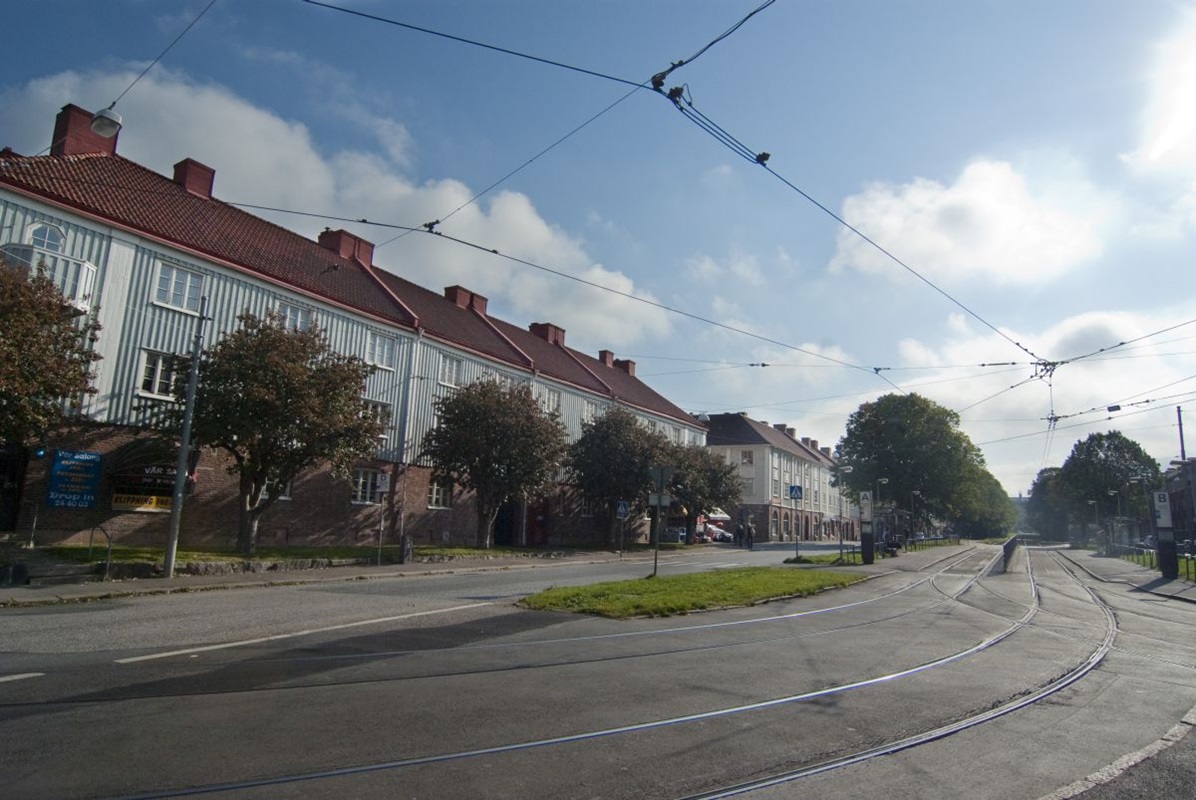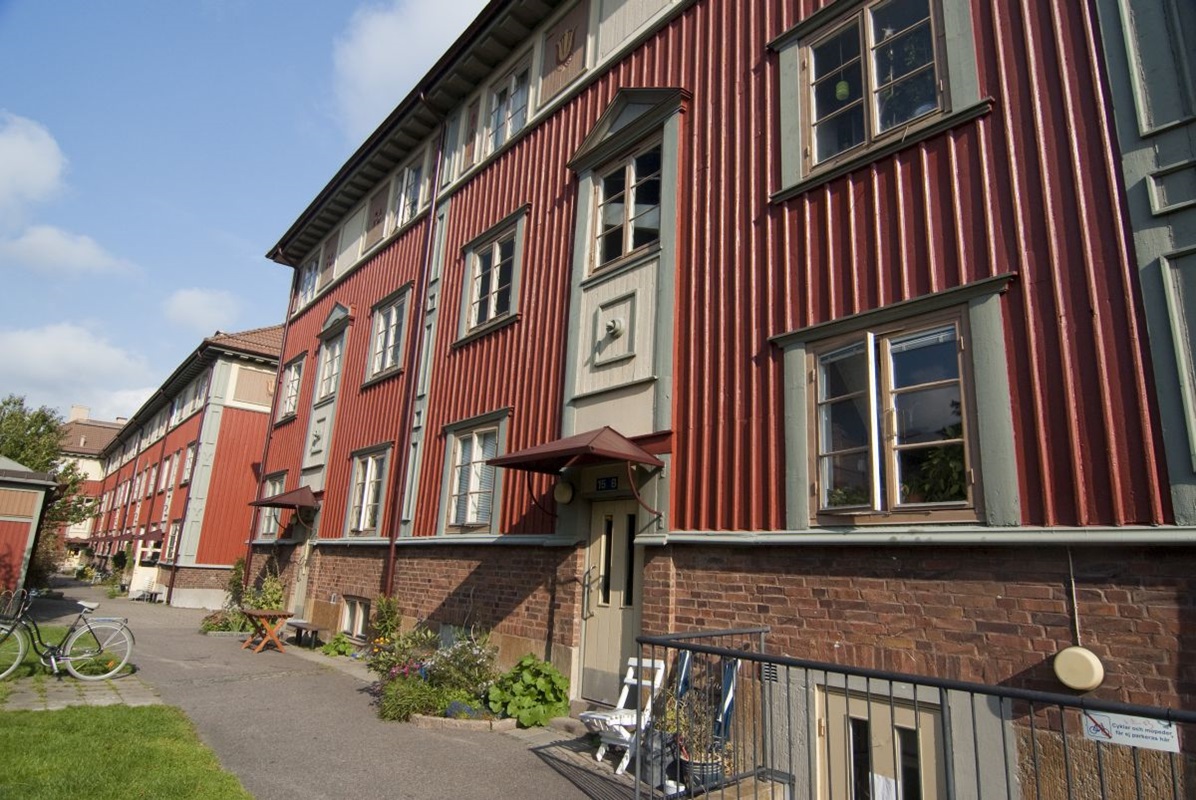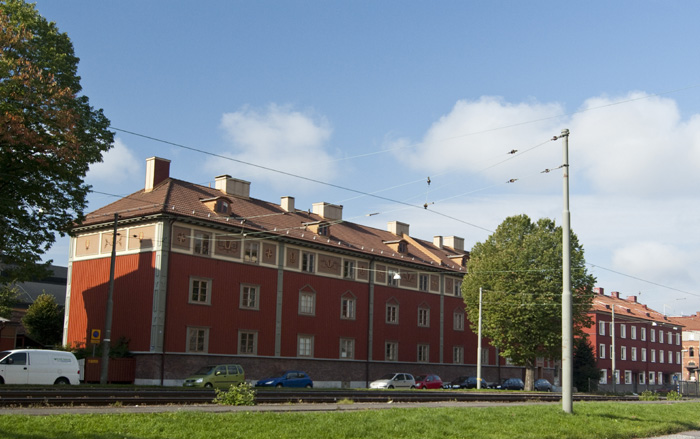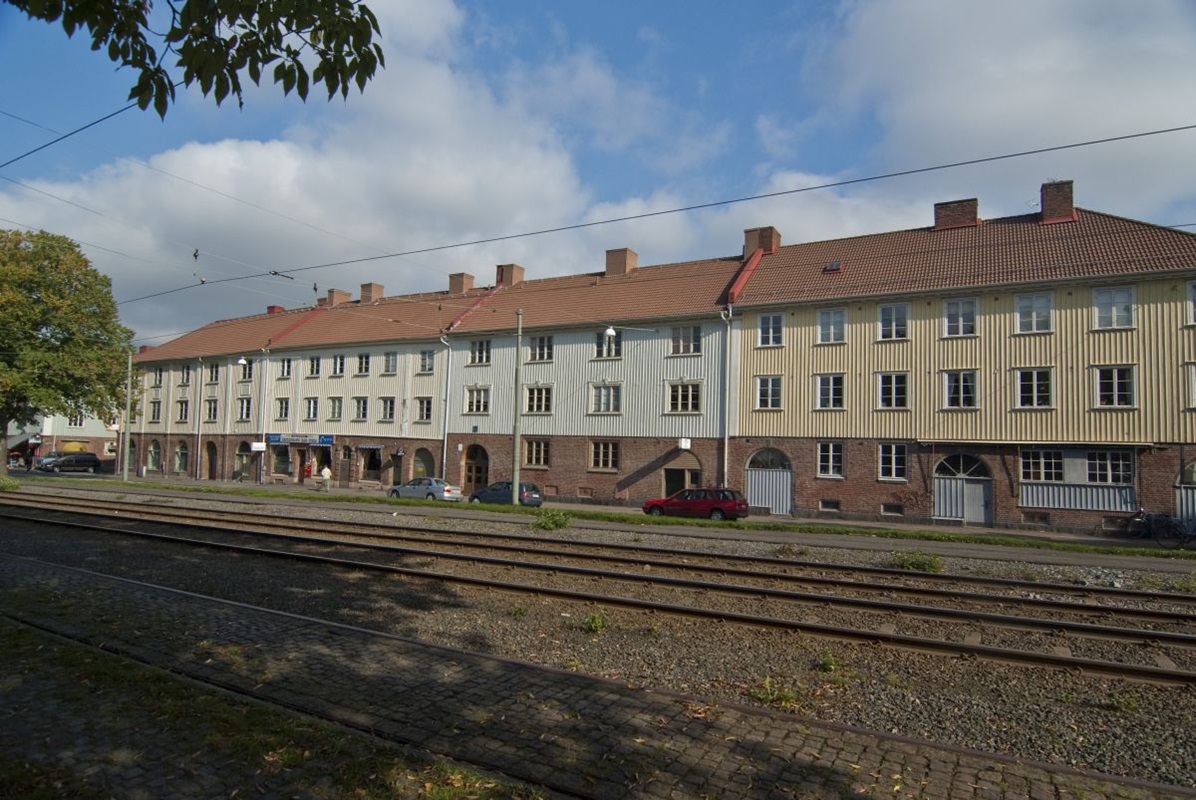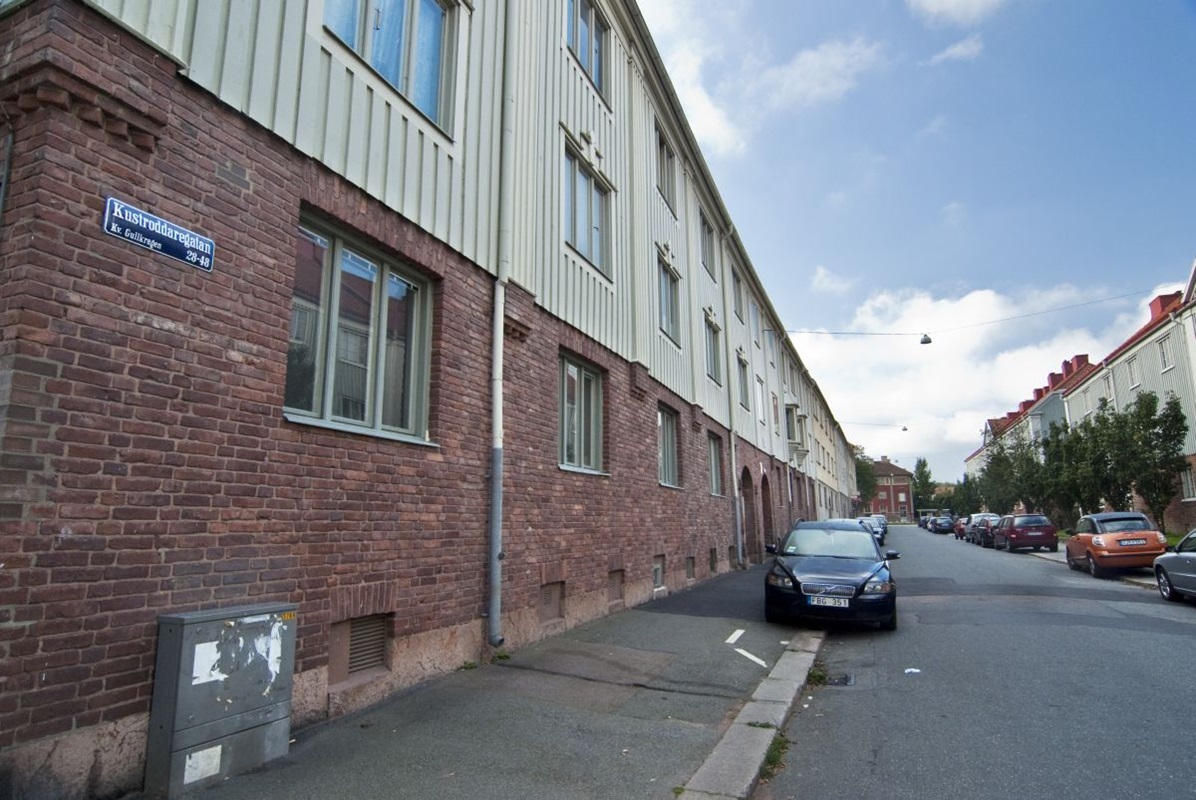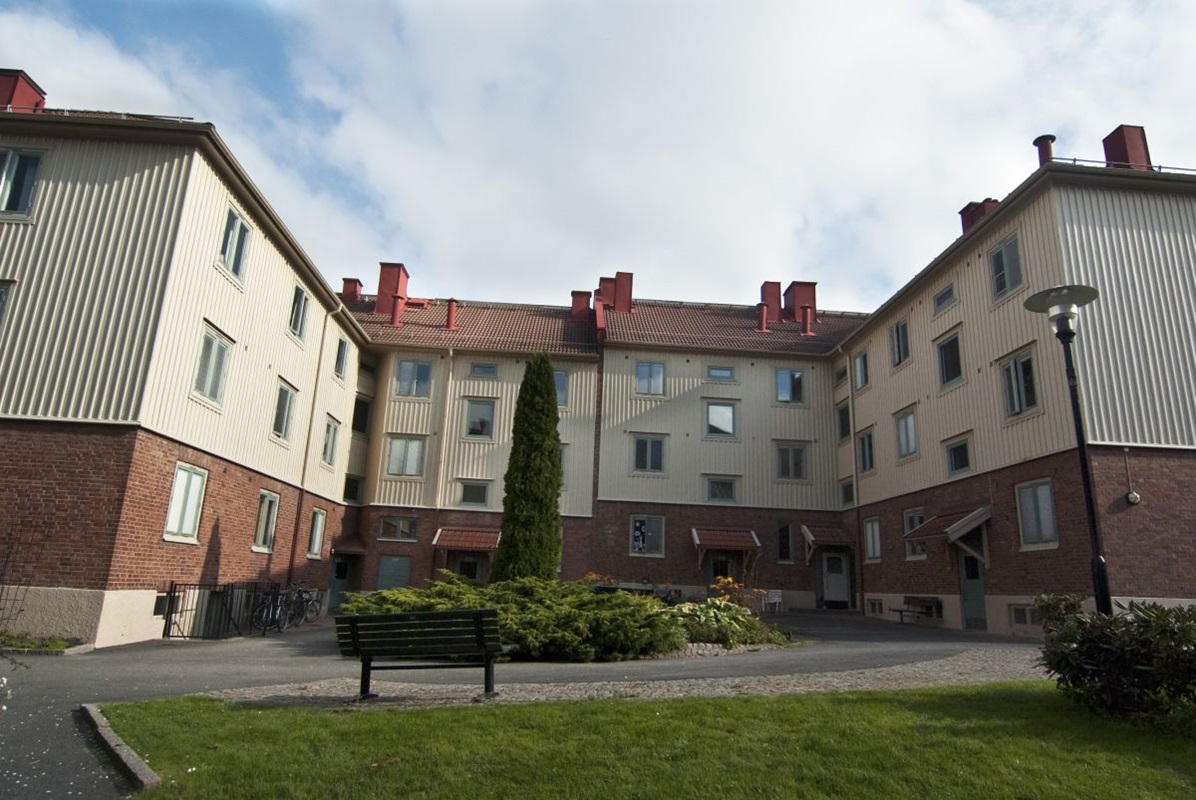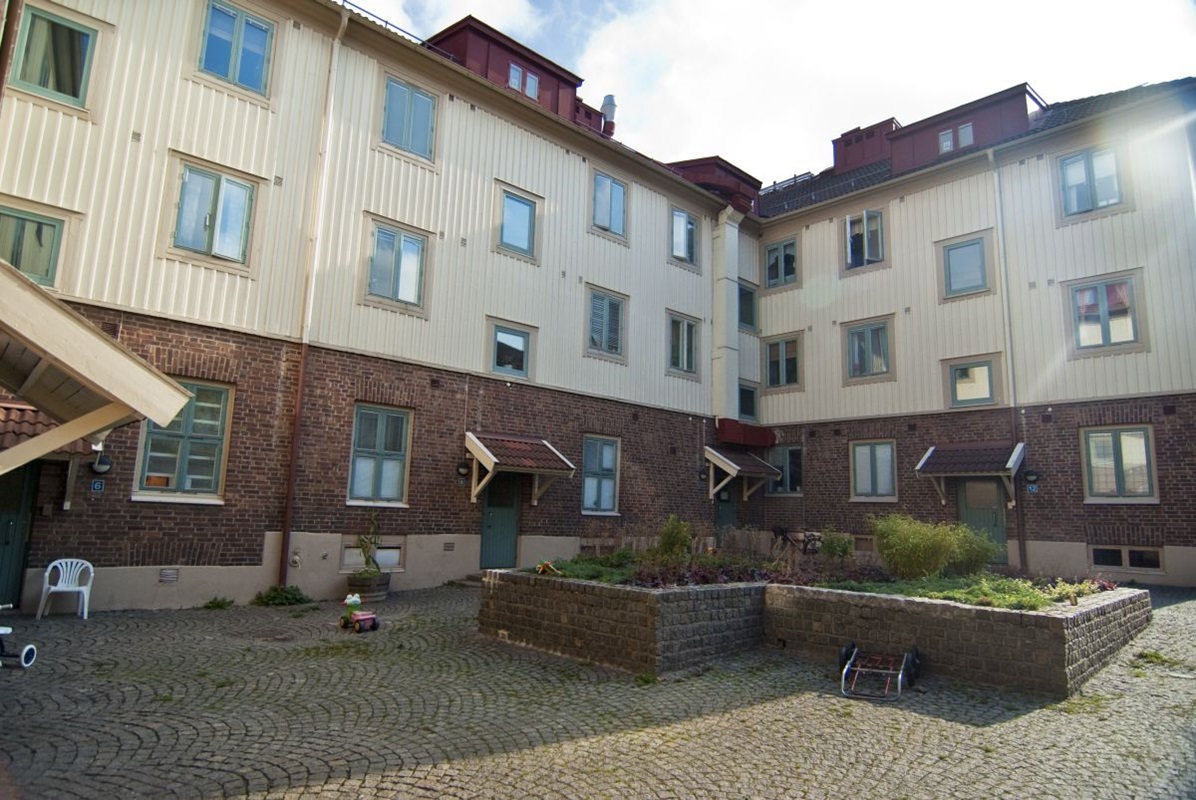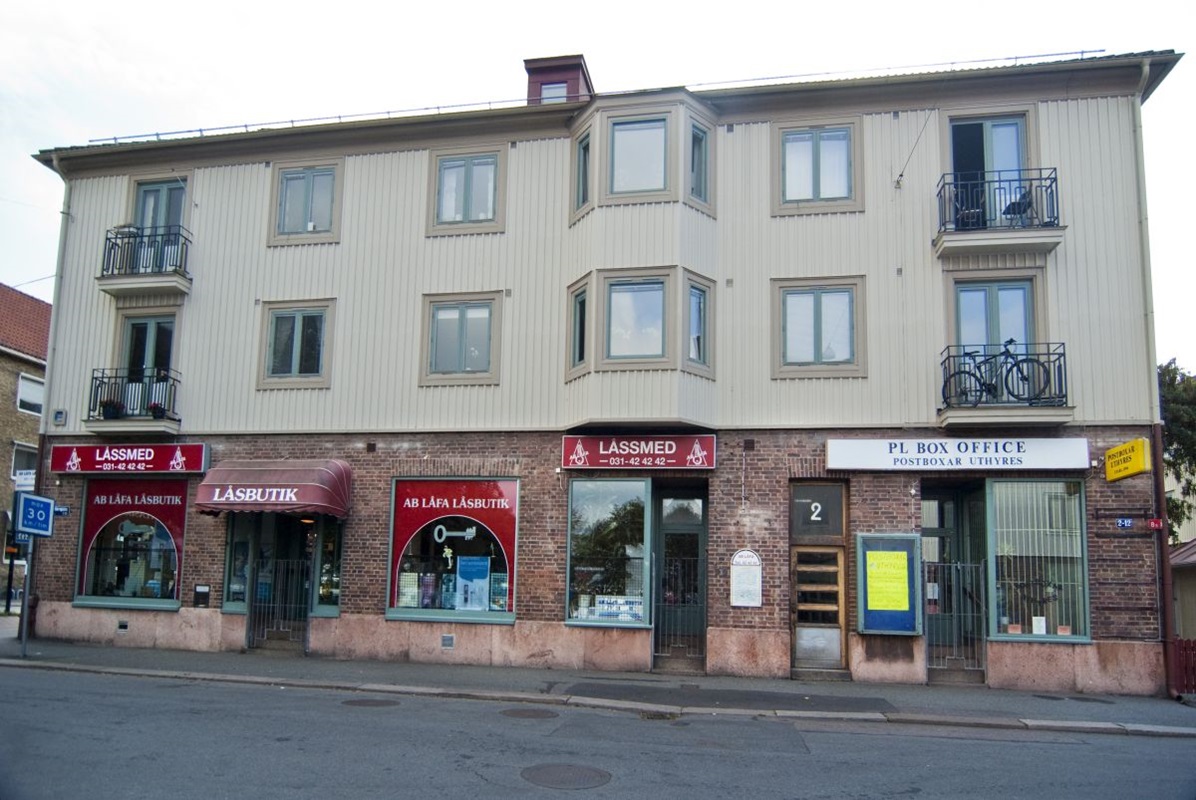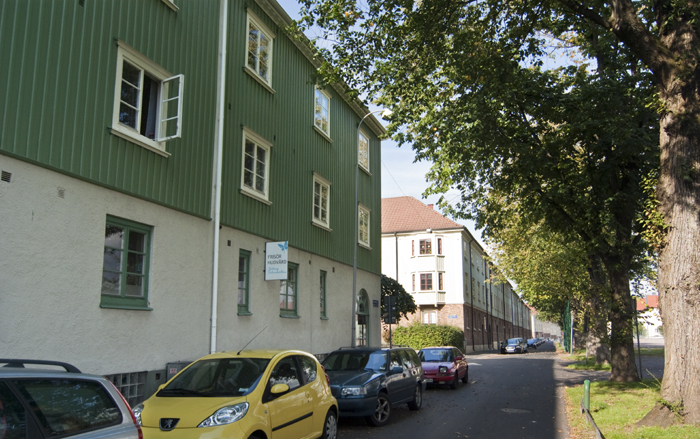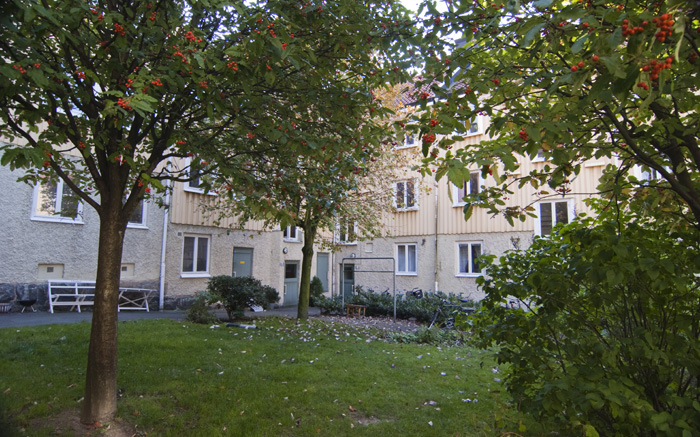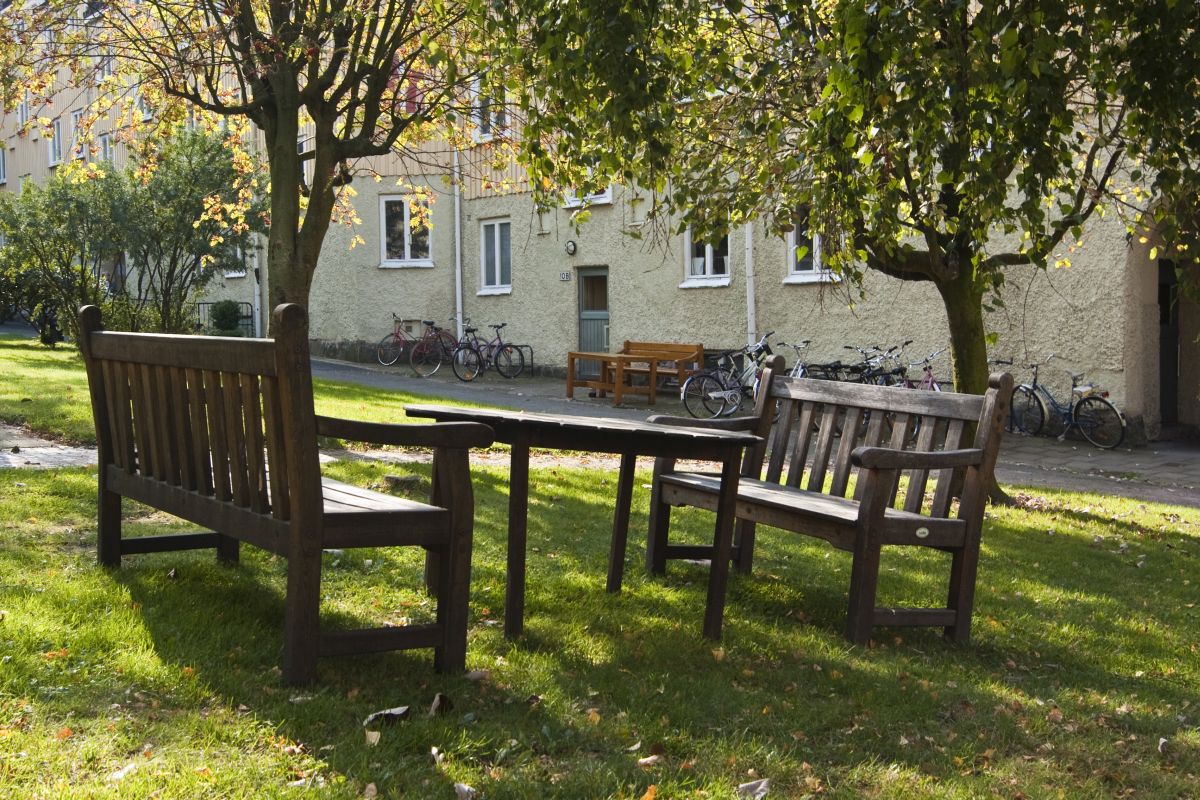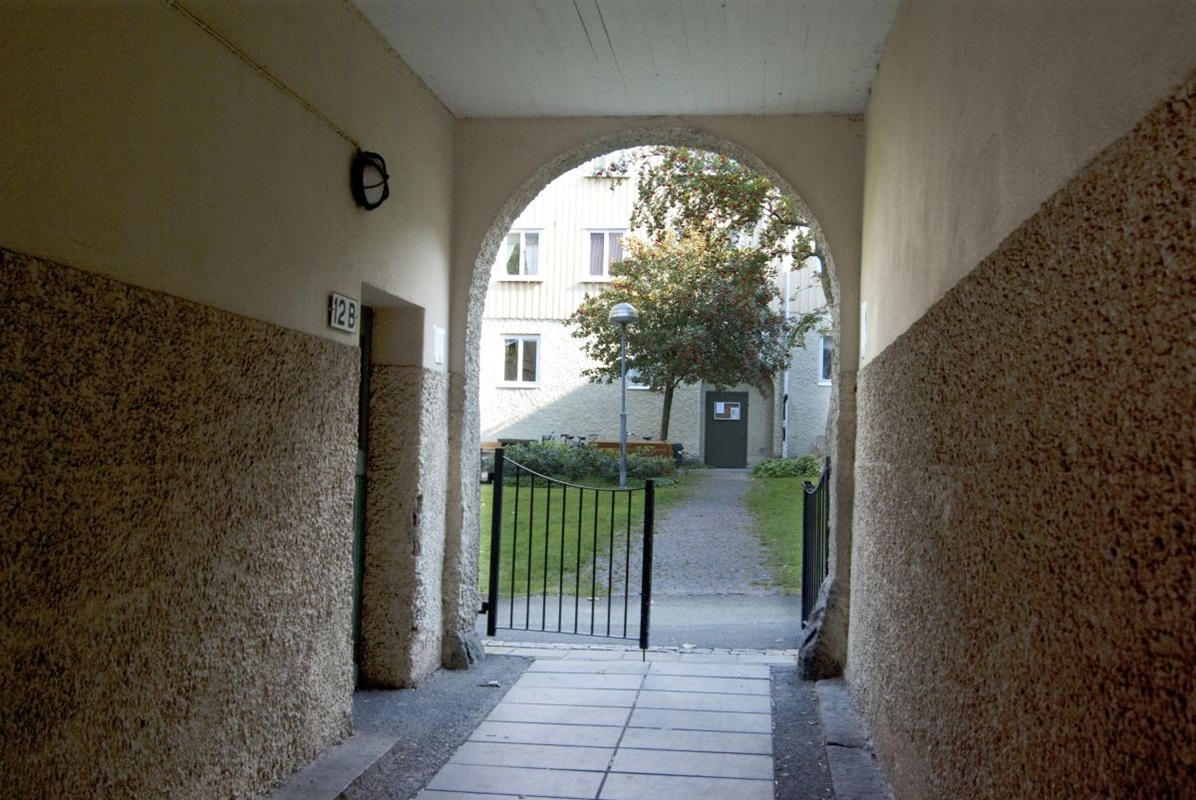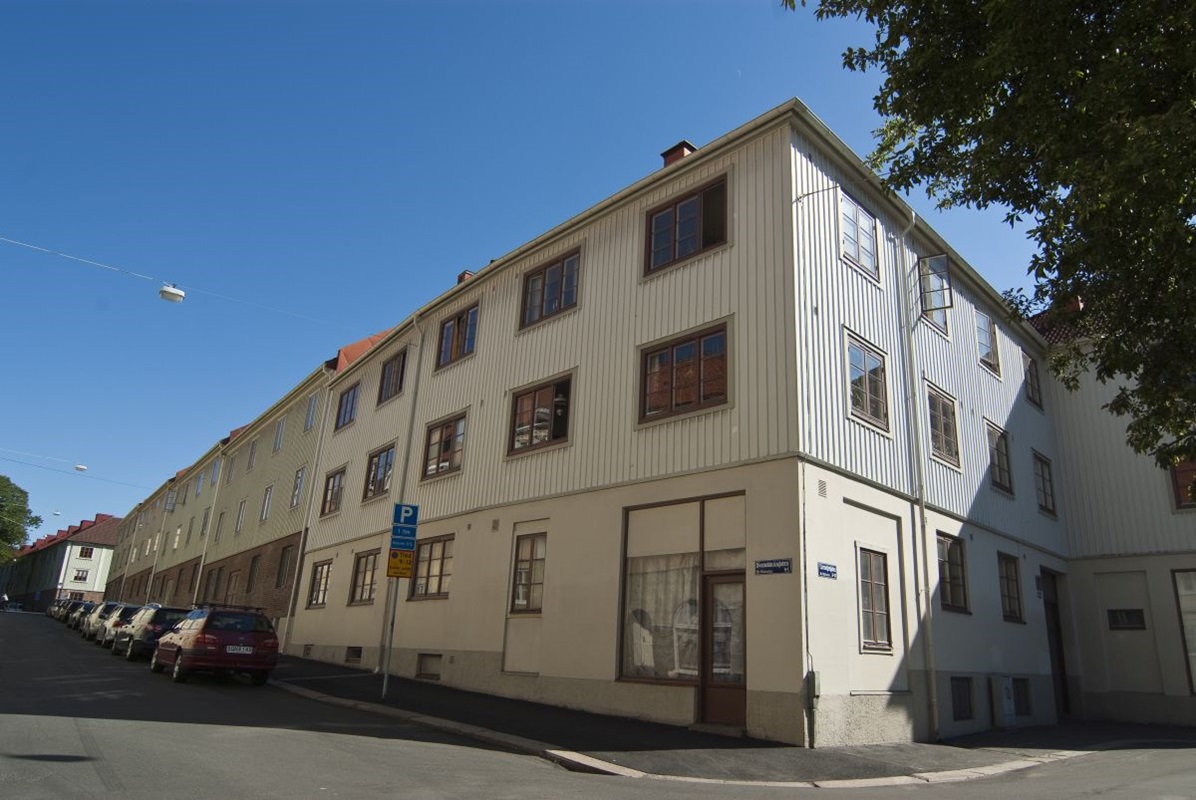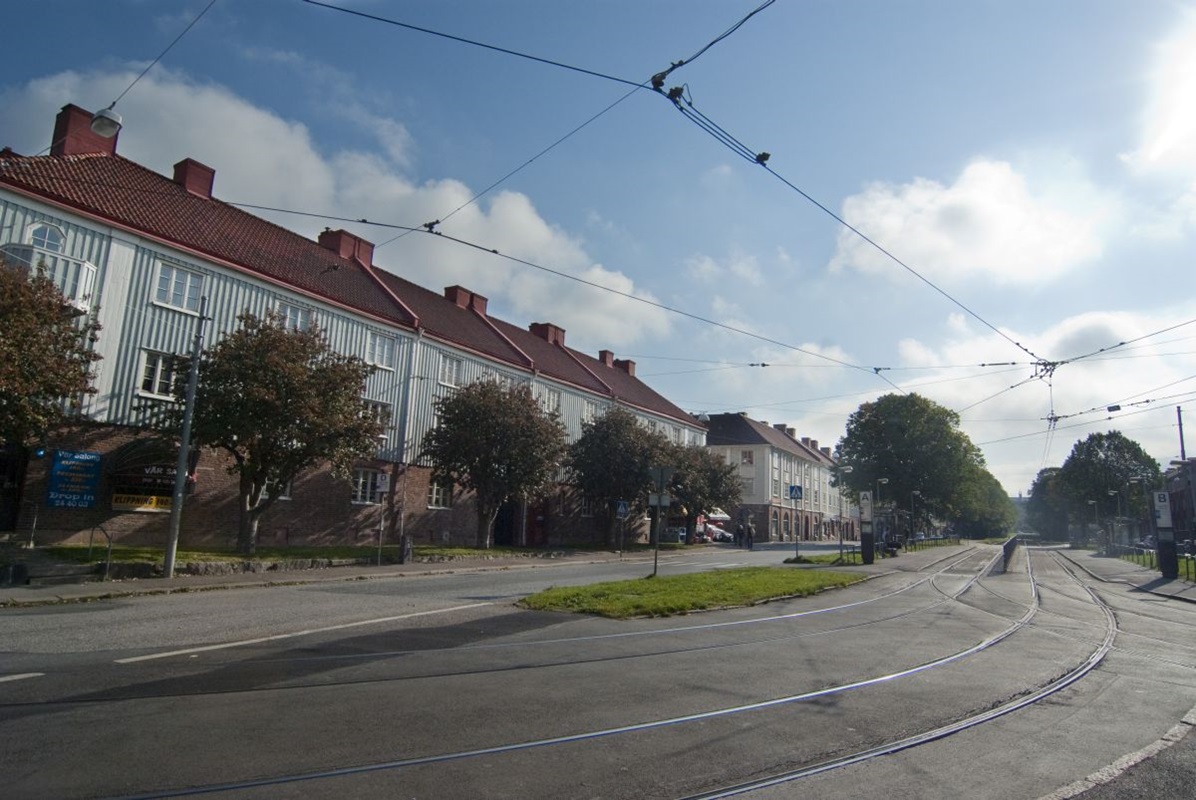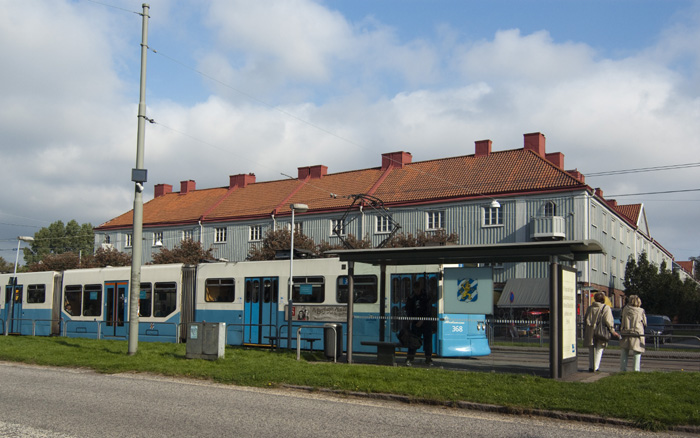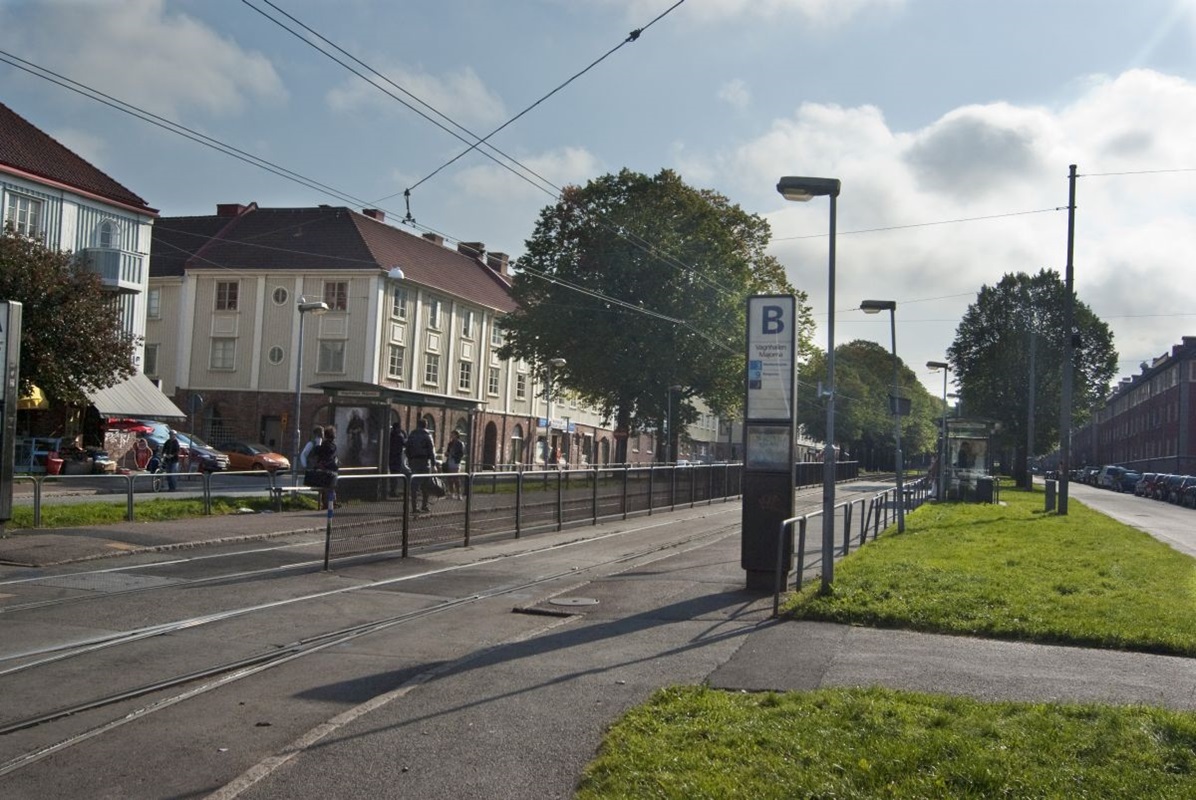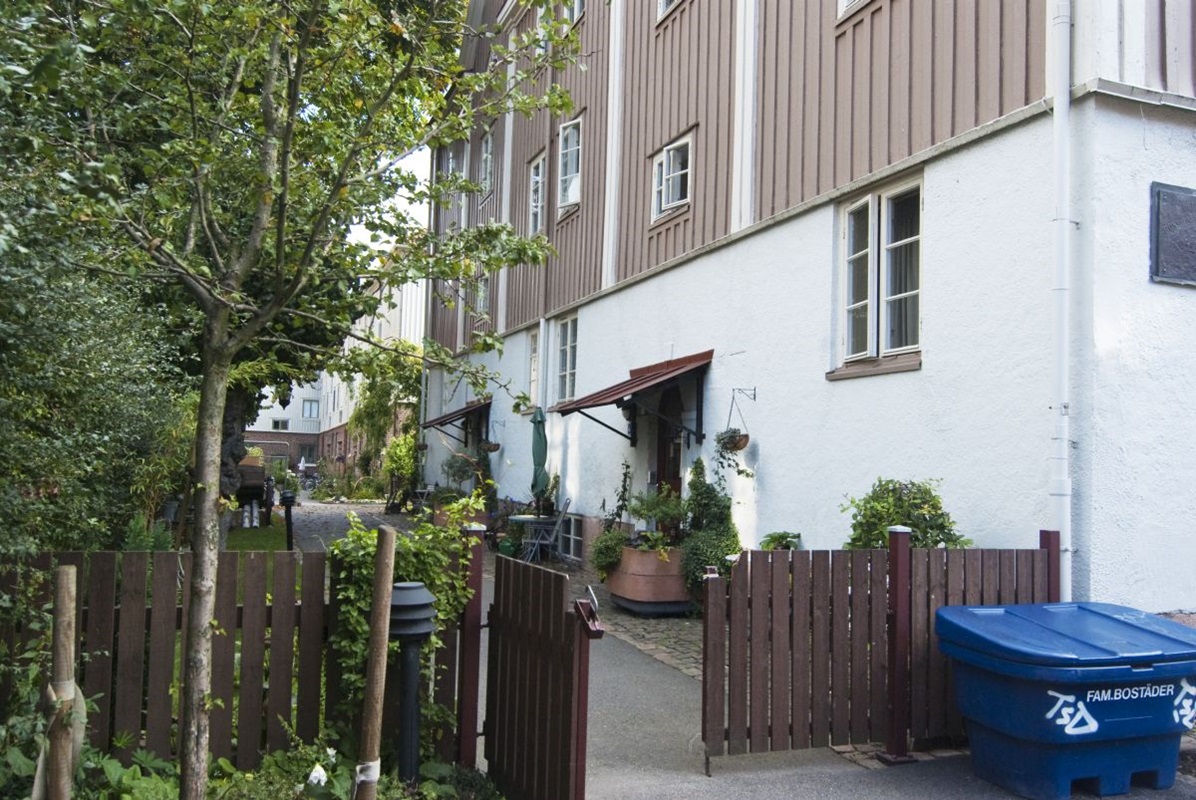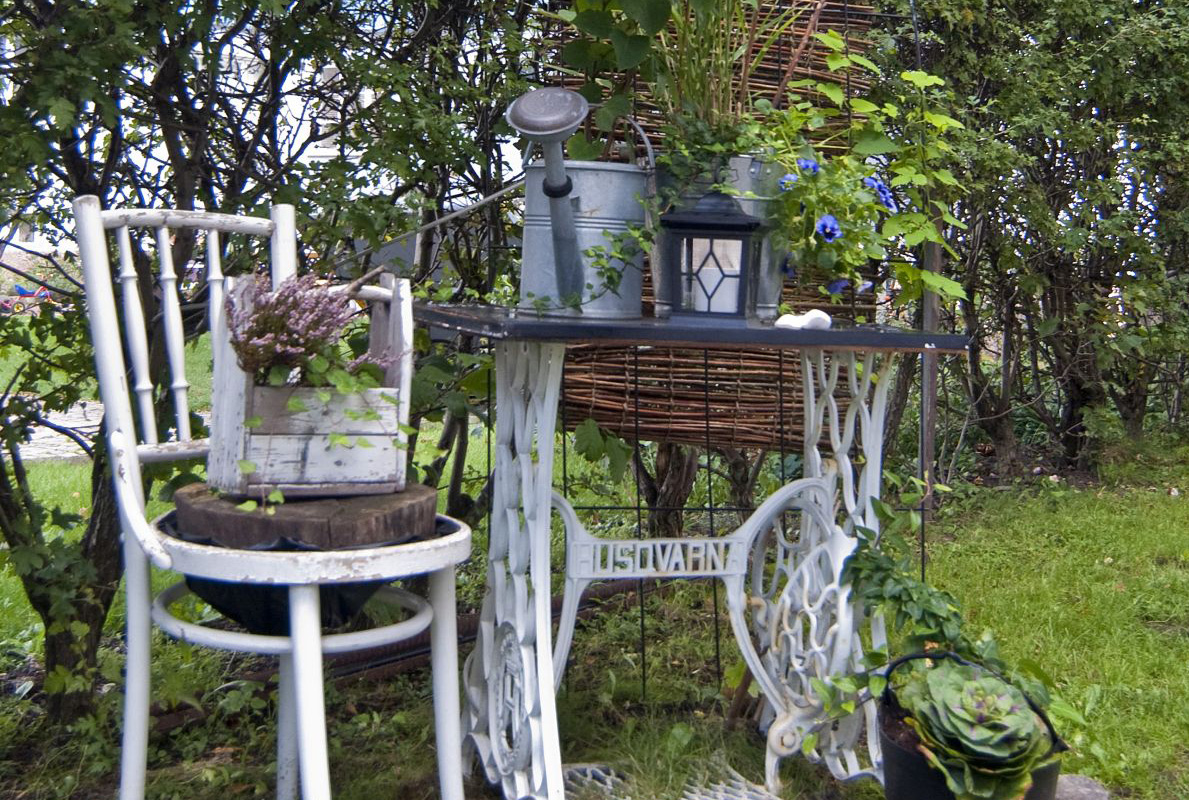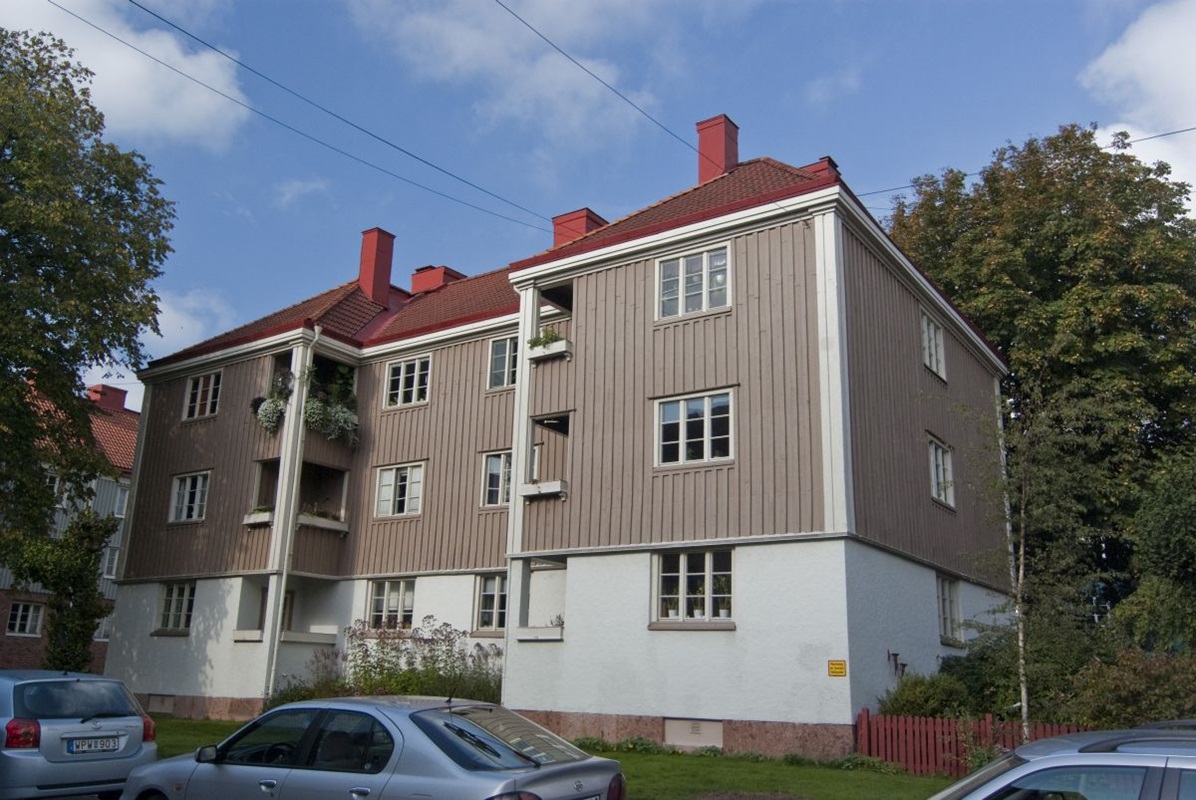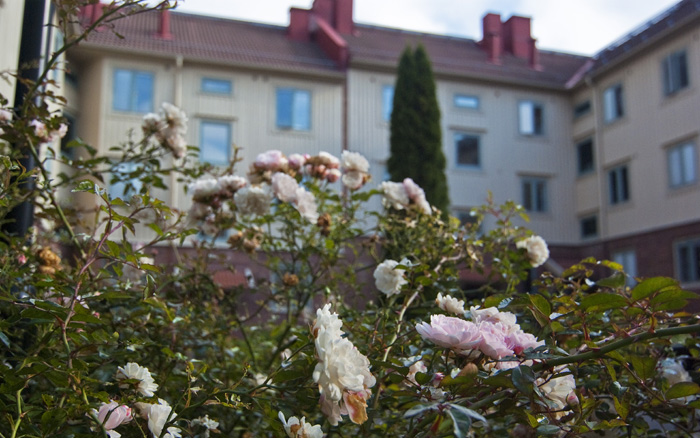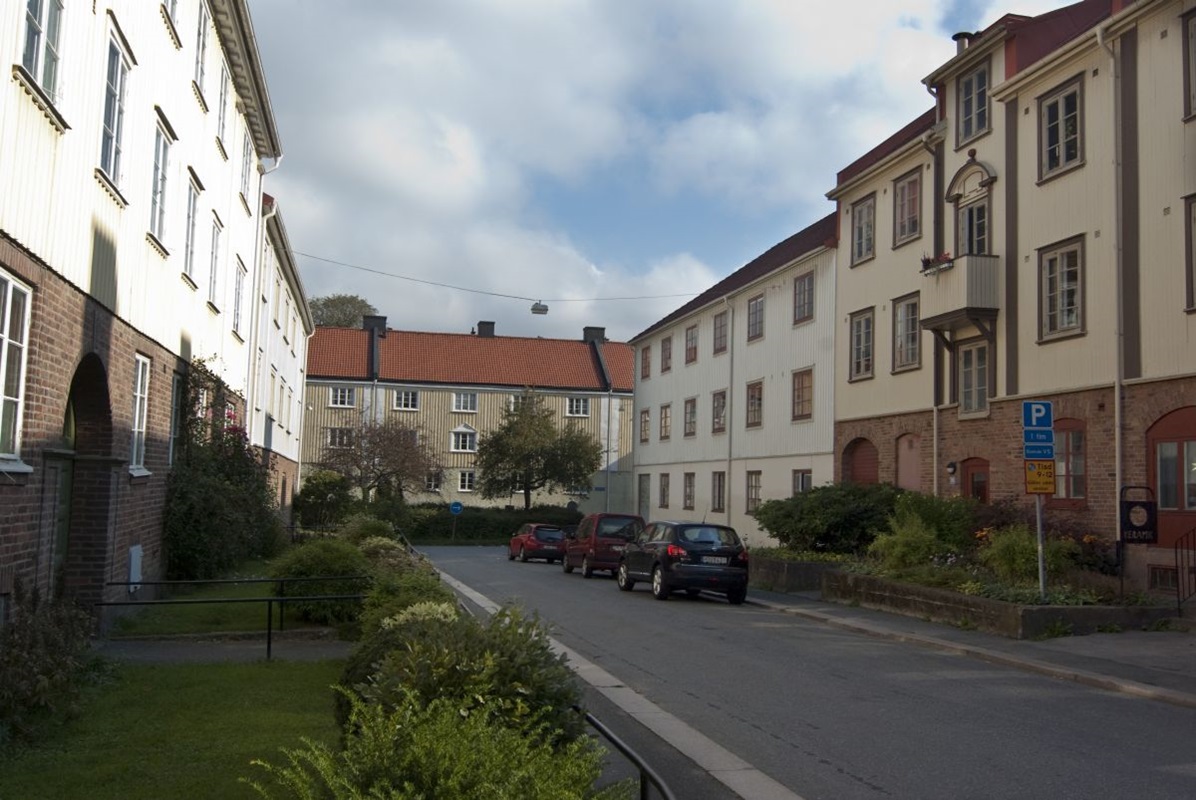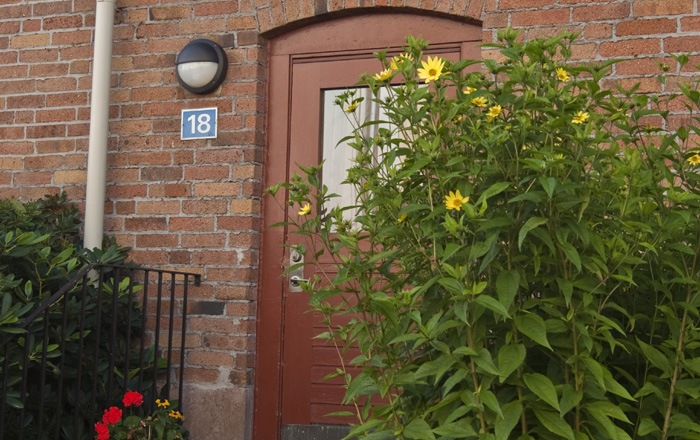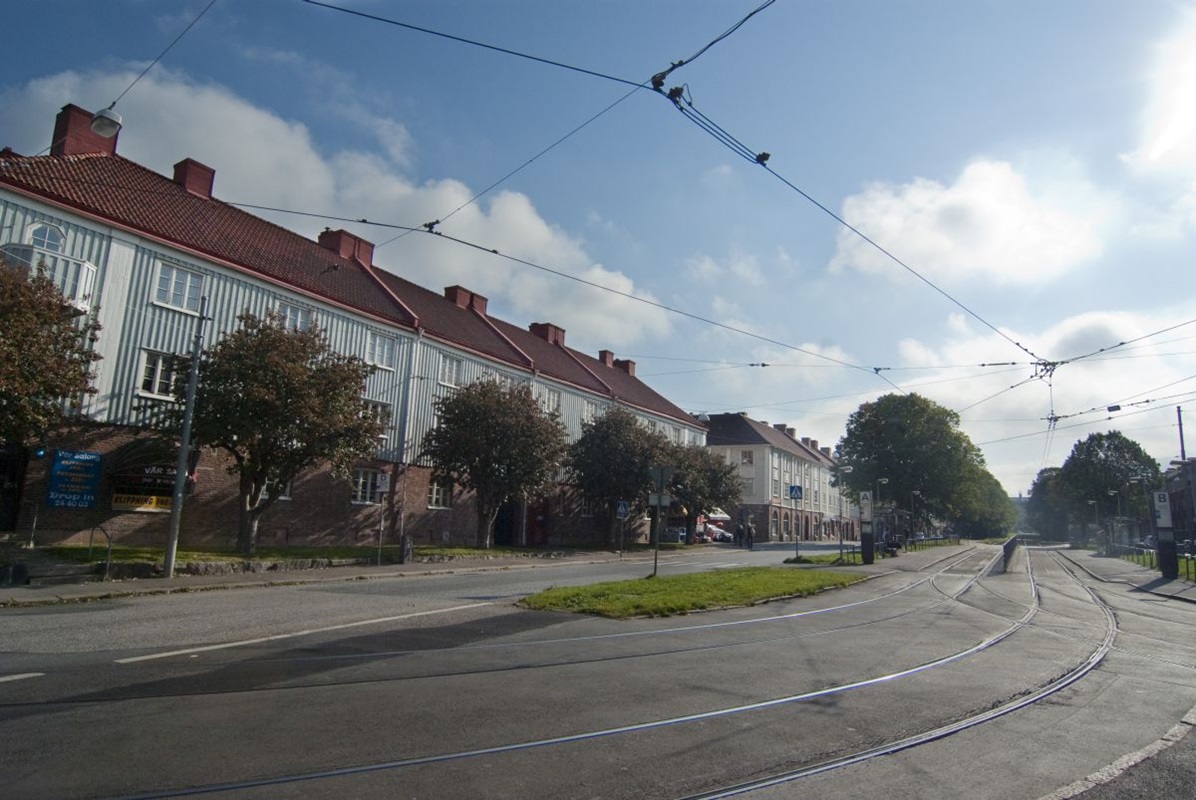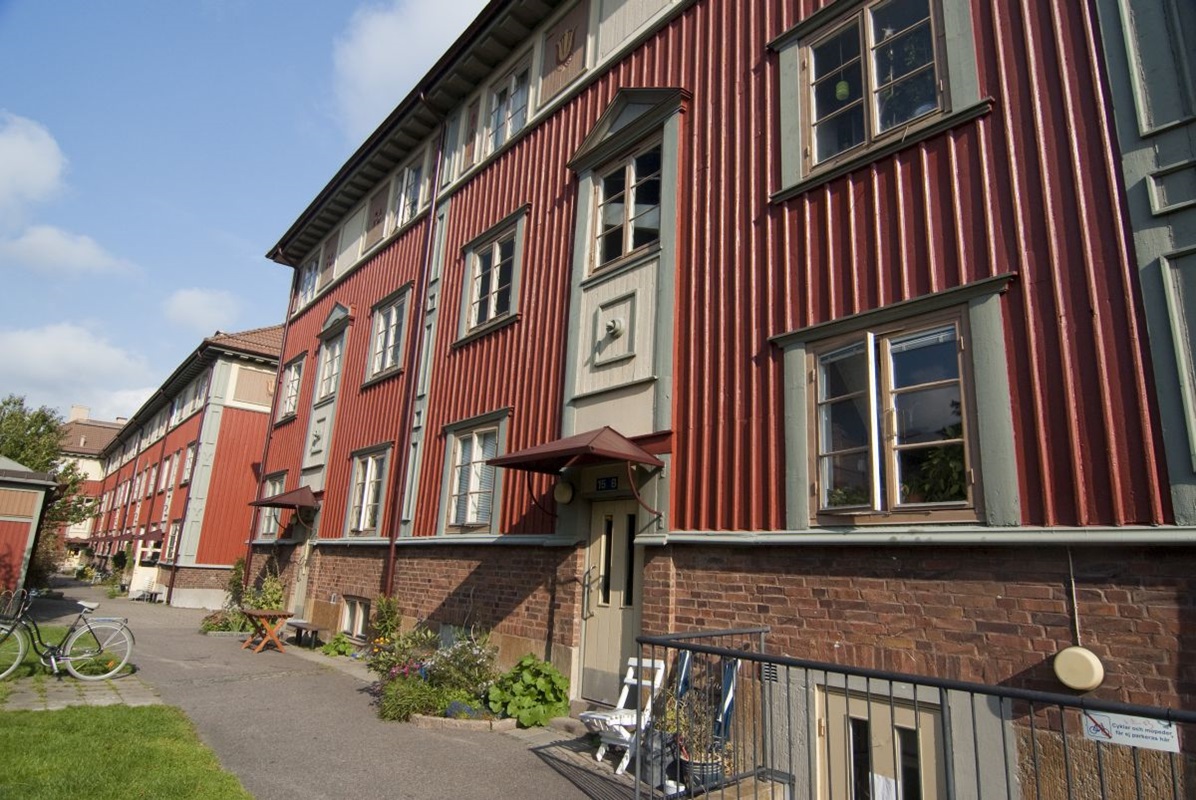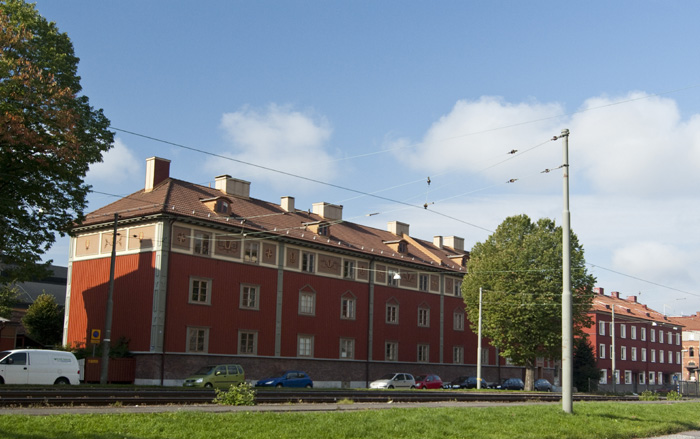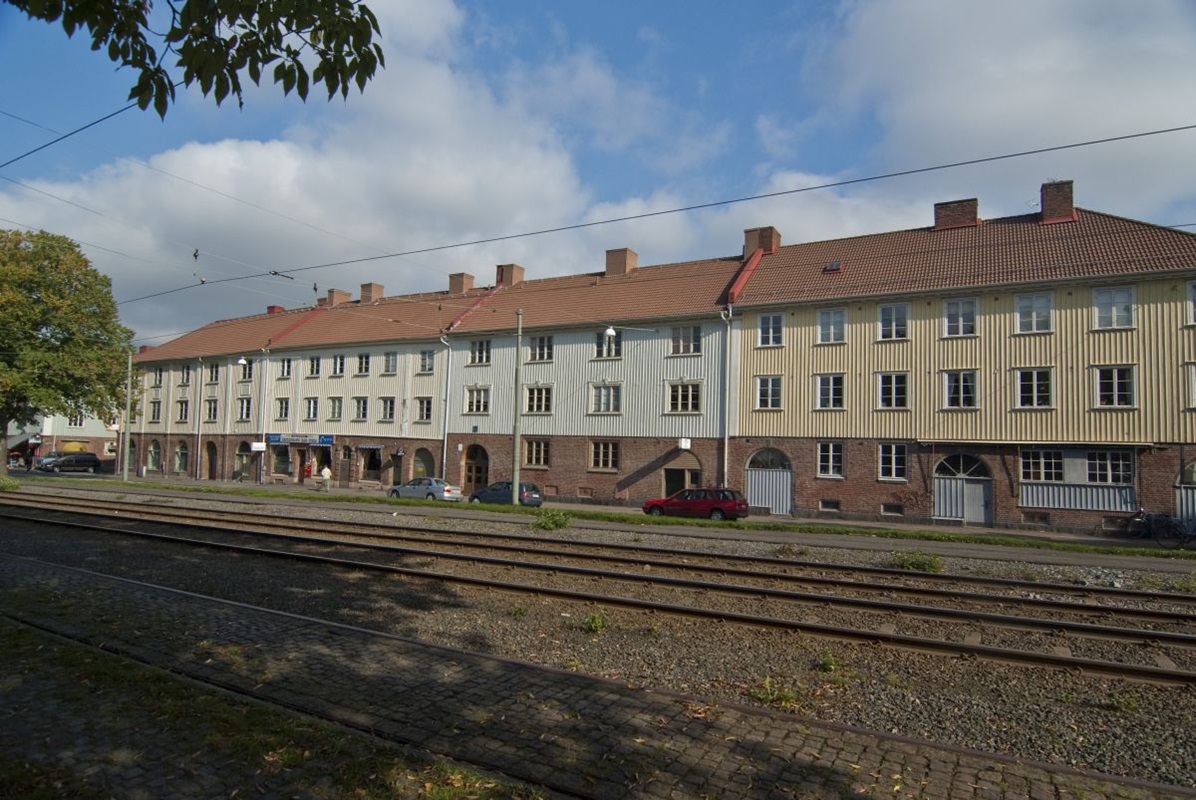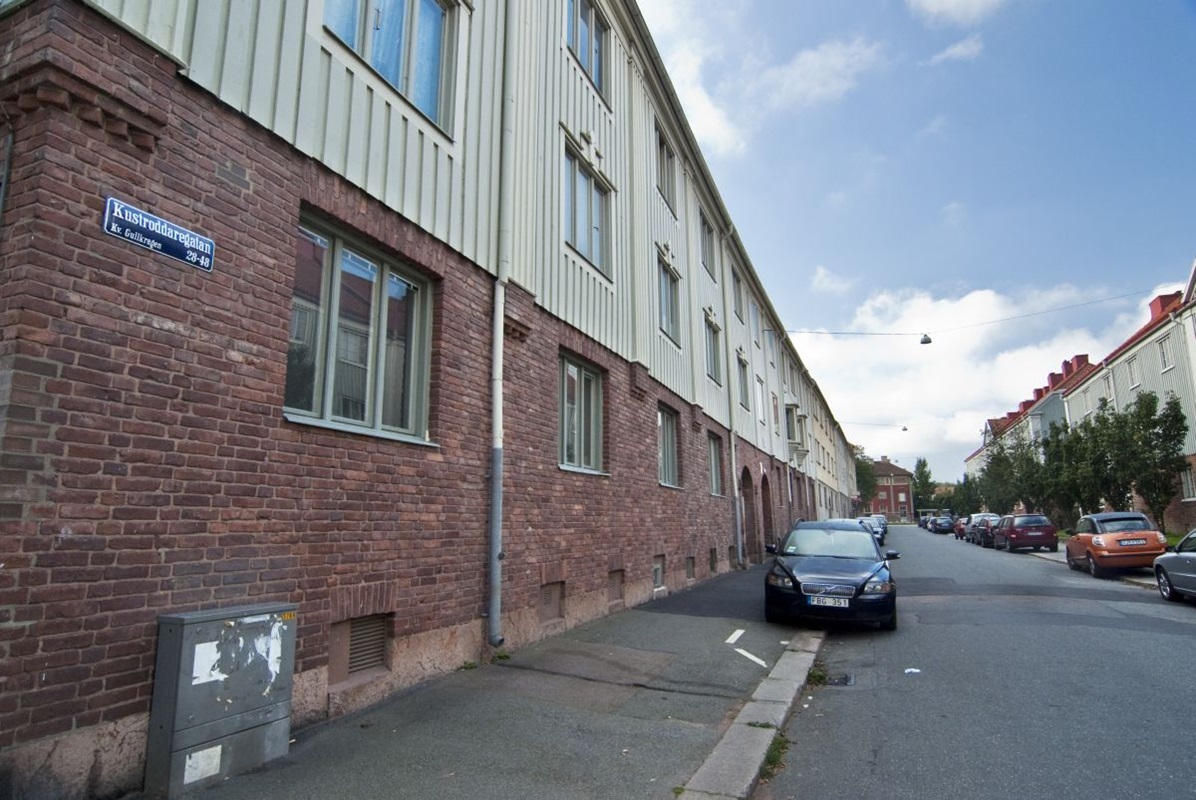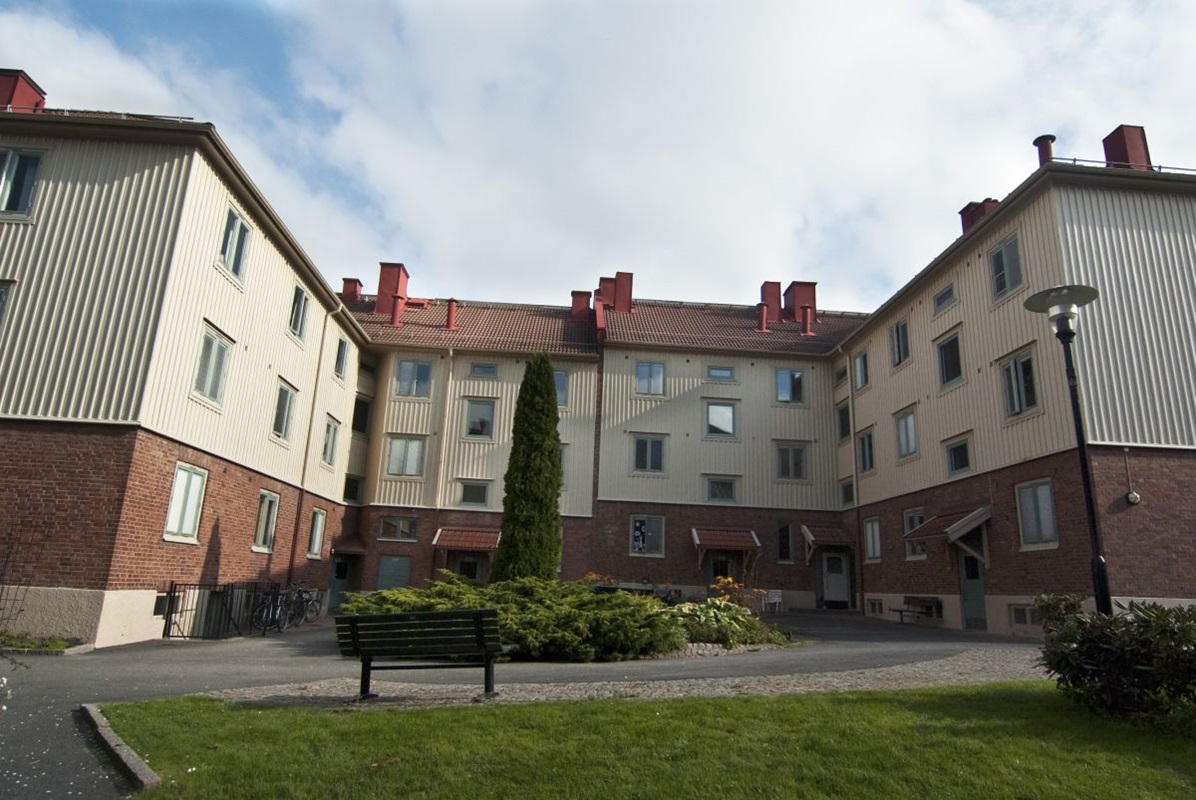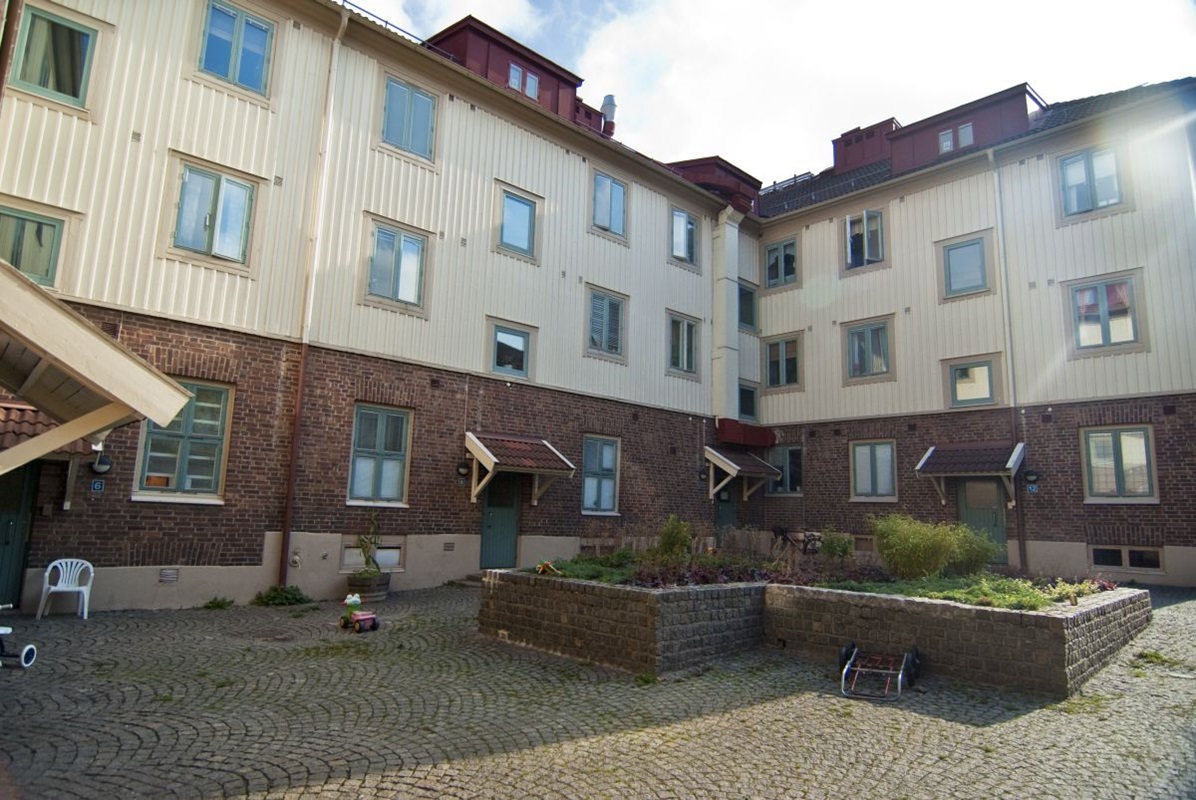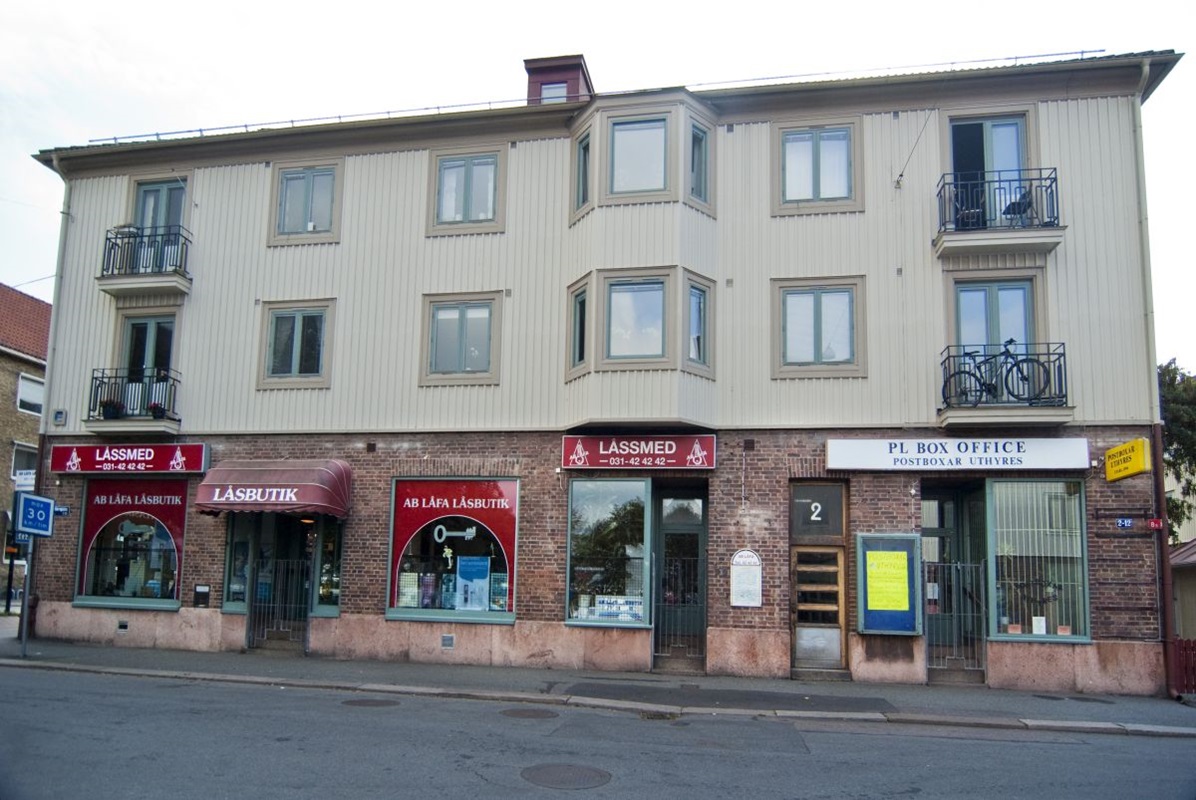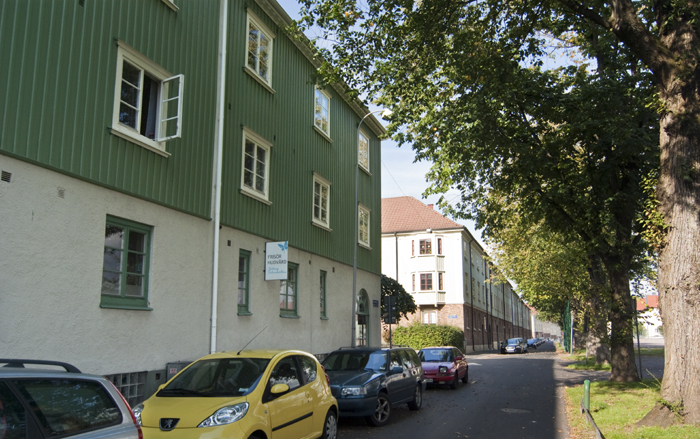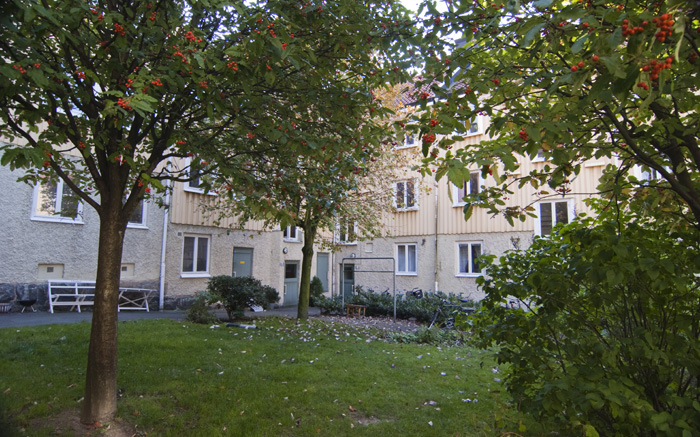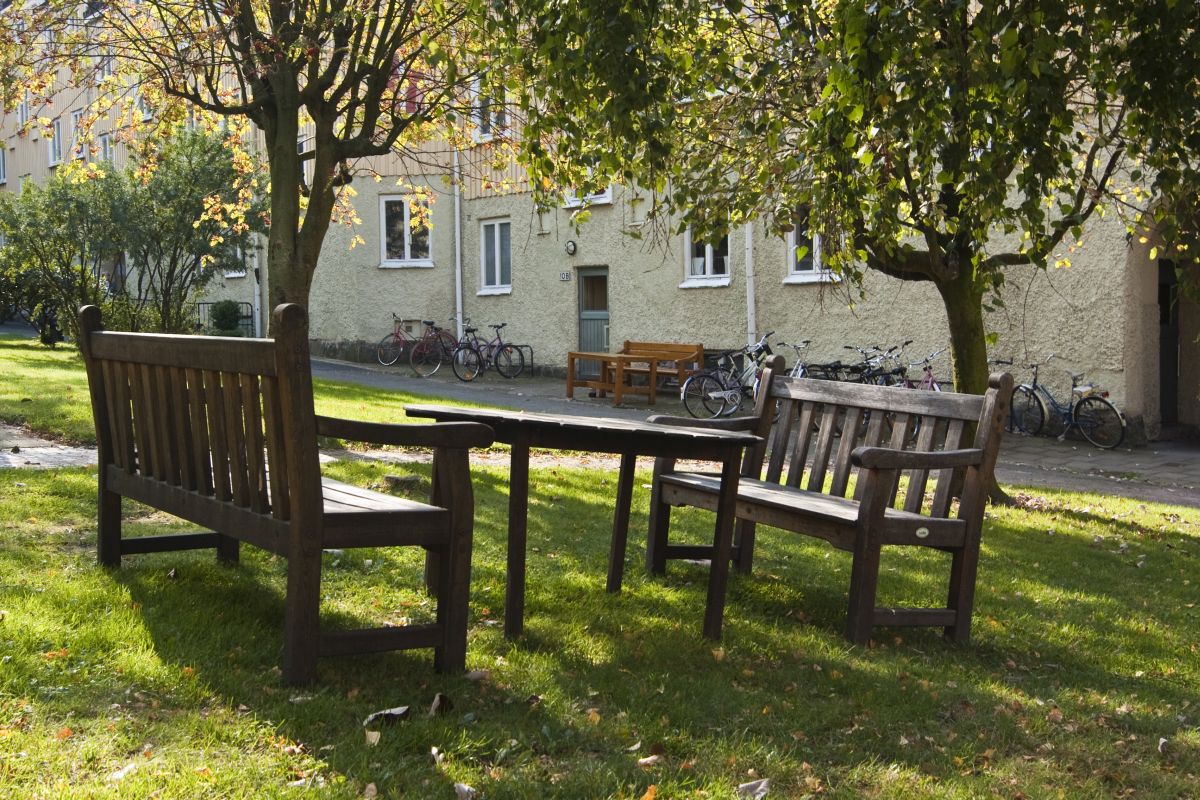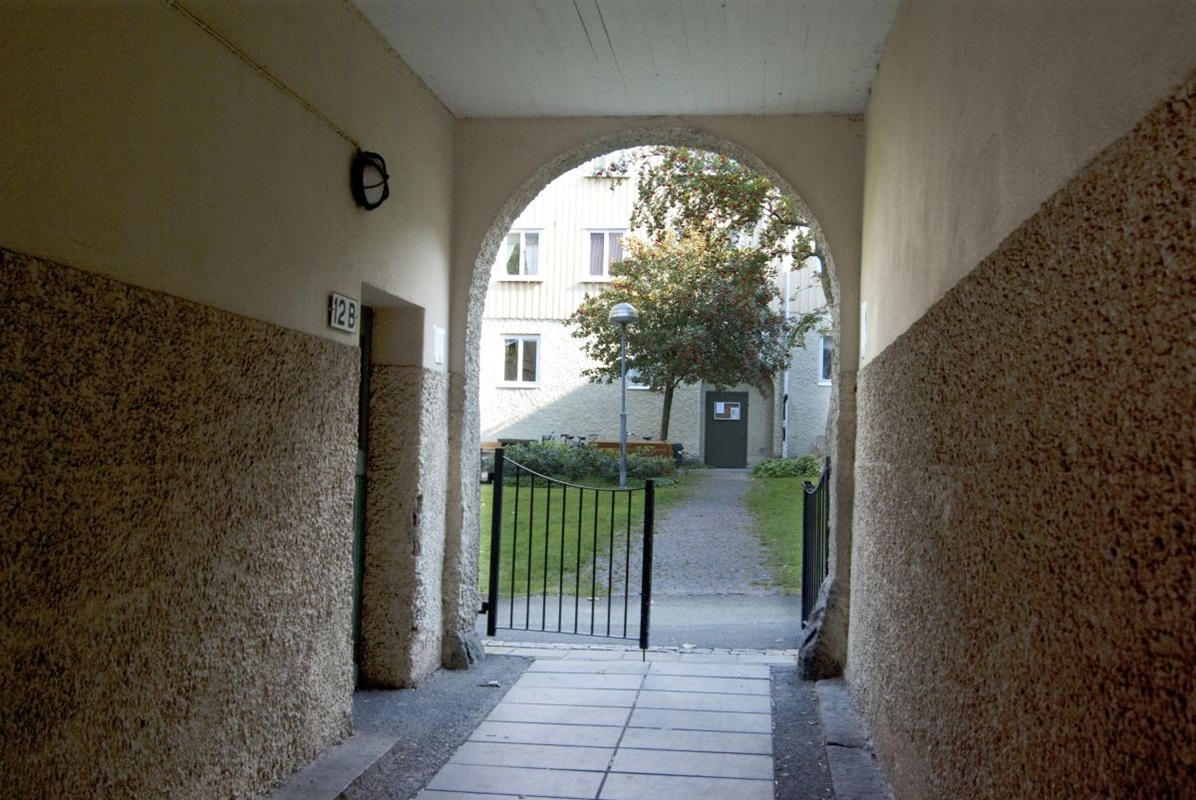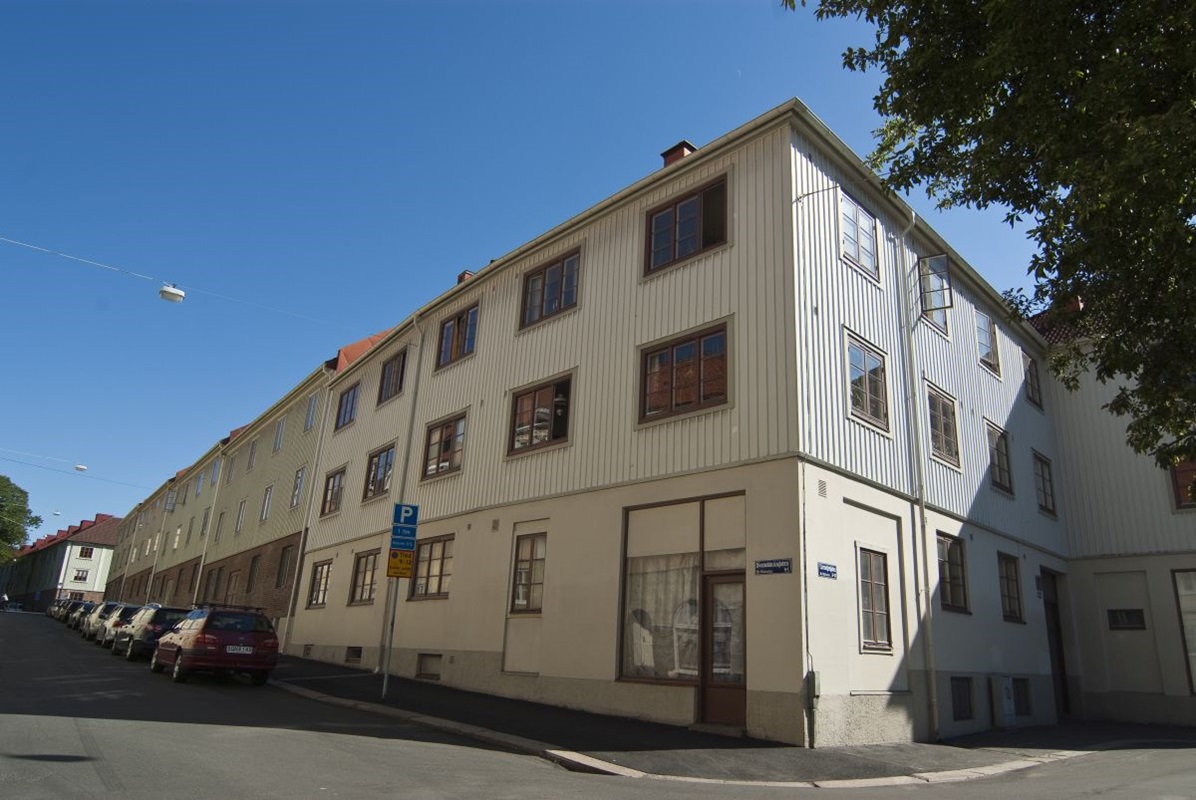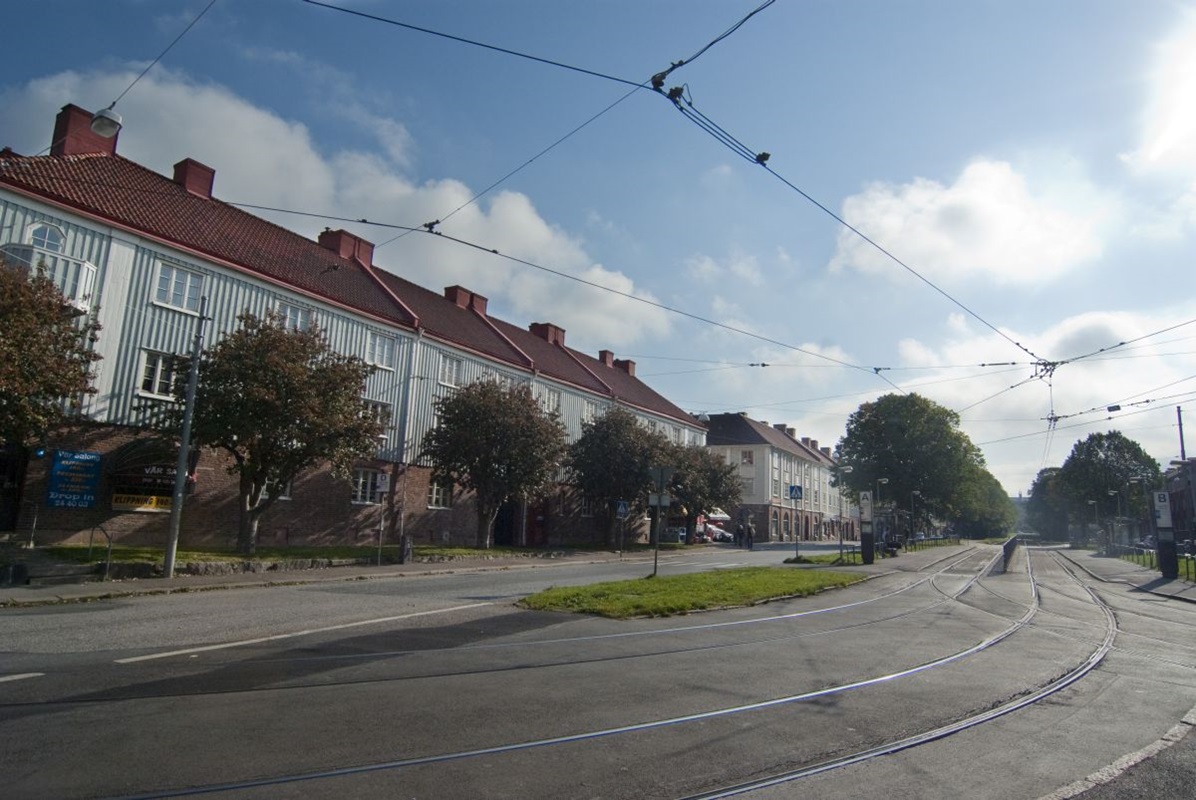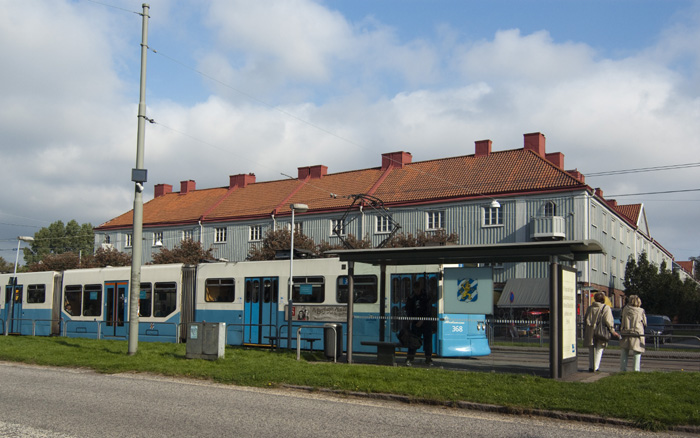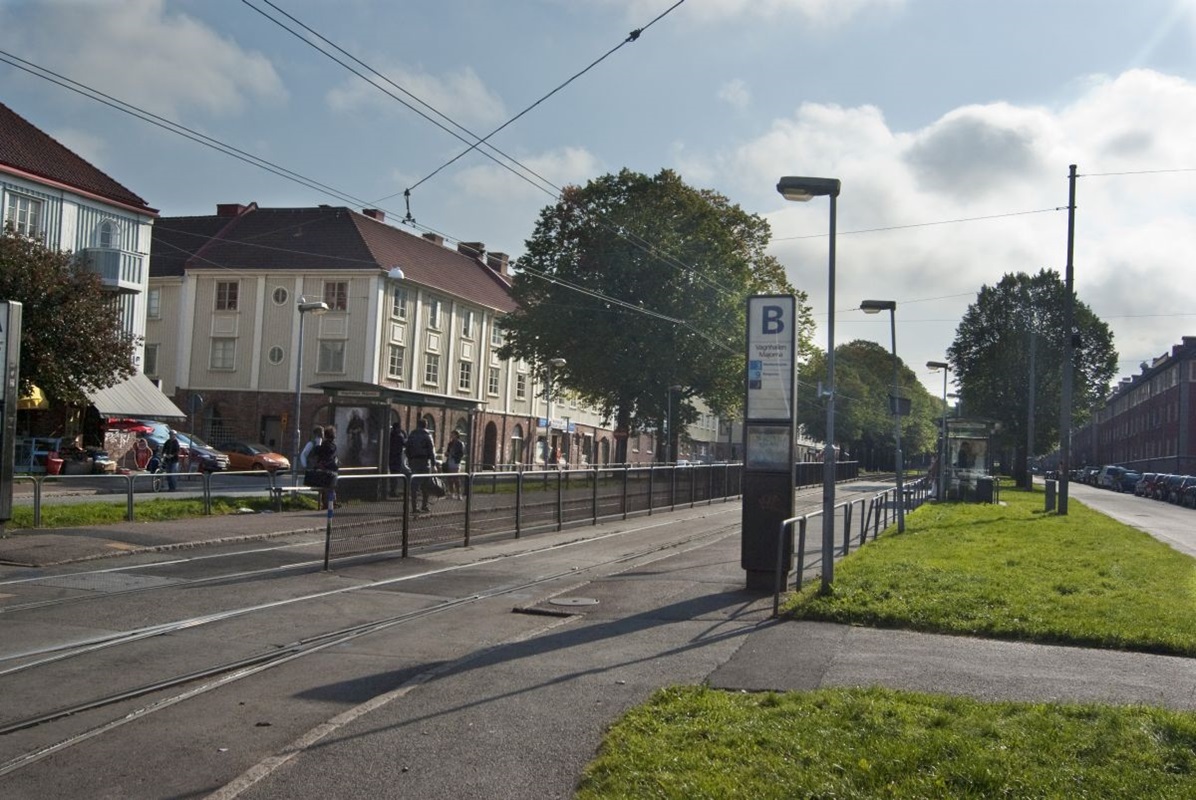 Kungsladugård
Important information for tenants applying for an apartment in this area!
SGS Studentbostäder does not own these apartments but rents them from another property owner. SGS in turn, rents these to students. This means that you as a tenant will live in a building among non-students.
In the rental relations between SGS and the property owner, SGS is not responsible for repairs or maintenance in the property. Instead, SGS forwards fault reports to the property owner. This may lead to longer processing time compared to if you lived in an apartment owned by SGS.

Many of the areas were built during the 1950s and 60s or earlier which means that the state of the apartments may vary.

It is of utmost importance that you check the apartment before you decide to accept the housing offer.
Building type
Three-storey stone and wood "landshövdingehus" ("County Governor buildings").
Apartments
72 × apartments with 1 room and a kitchen.
Kungsladugård
The Kungsladugård district is located in west Göteborg, along the southern shore of the river. The captivating "landshövdingehus" buildings of Kungsladugård were built in the early 20th century. Many small shops and restaurants around Mariaplan, Älvsborgsgatan and Jaegerdorfsplatsen. Walking distance to "Klippan", the cultural district in the harbor. Take the tram to the sea, 14 minutes from Mariaplan to Salholmen.
Apartments
Customer centre
At Kundcenter Utlanda you will meet Customer Service to help you in all matters and our caretakers / property managers who fixes in your home and the property you live in.
Address
Utlandagatan 24
412 80 GÖTEBORG
Phone
031-333 64 20
Openinghours
Monday-Friday 09:00 - 16:00
Move in info
Welcome to Kungsladugård!
SGS rent accomodation from Familjebostäder in Kungsladugård.
Contact form (if you need to contact us in any case) you will find when you log on to My pages.
If something breaks or need attention in your home you can make a fault report through the contact form on My pages. You can also call the caretaker at Bostads AB Poseidon or your Kundcenter.
Caretaker
Familjebostäder
Carnegiegatan 5-15, Kustroddareg 12-48, tel: 031-7316700
Birgittagatan 1-4, Älvsborgsg 8-10 tel: 031-7316700
Svanebäcksgatan 1-12, Birgittag 11-17, Carnegieg 18 tel: 031-7316700
Lantvärnsgatan 1, Ostindieg 17-21, Älvsborgsg 13, tel: 031-7316700
Ostindiegatan 5B, Slottskogsg 23B, tel: 031-7316700
Bankebergsgatan 2, tel: 031-7316700
Slottskogsgatan 55-65, 70B, tel, 031-7316700
Öckerögatan 2, Jordhytteg 2-11, tel: 031-7316700
Jordhyttegatan 2B, tel: 031-7316700
Vänmötet, tel: 031-7316700
Most faults are dealt with by Familjebostäder and they have no reserve keys to your flat. The caretaker will enter your flat by making an appointment or you can leave a key in his office. The key will be returned in the slit of your flat after the fault has been attended to.
Electricity
Electricity is not included in the rent. Report to Göteborg Energi AB, tel 031-62 62 62, or on their website http://www.goteborgenergi.se/English/Customer_service
Note: It is very important that you make a moving-in notification, otherwise there might be no power in the apartment you move into.
Storerooms
Each flat has a cellar or attic storeroom marked with the flat number. You should check that your store is empty and then padlock it whether you will use it or not.
TV / Internet / Telephony
Future broadband is installed in your apartment. Via this you can get access to the Internet, digital TV and telephony. There are a number of suppliers and services to choose from. To learn more about the service providers and the options you can choose from, please visit www.framtidensbredband.se
Furniture
Inventory Kungsladugård
Laundries
There are laundry rooms in all properties, some in the yard and some in the basement between entrances.

Car
Parking for a fee is available in the street.