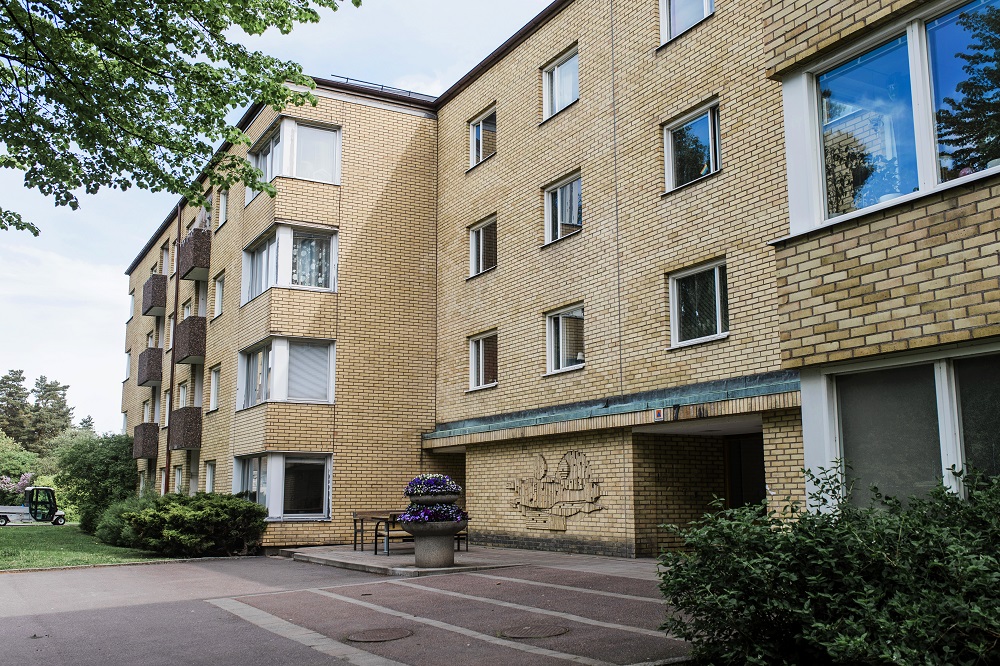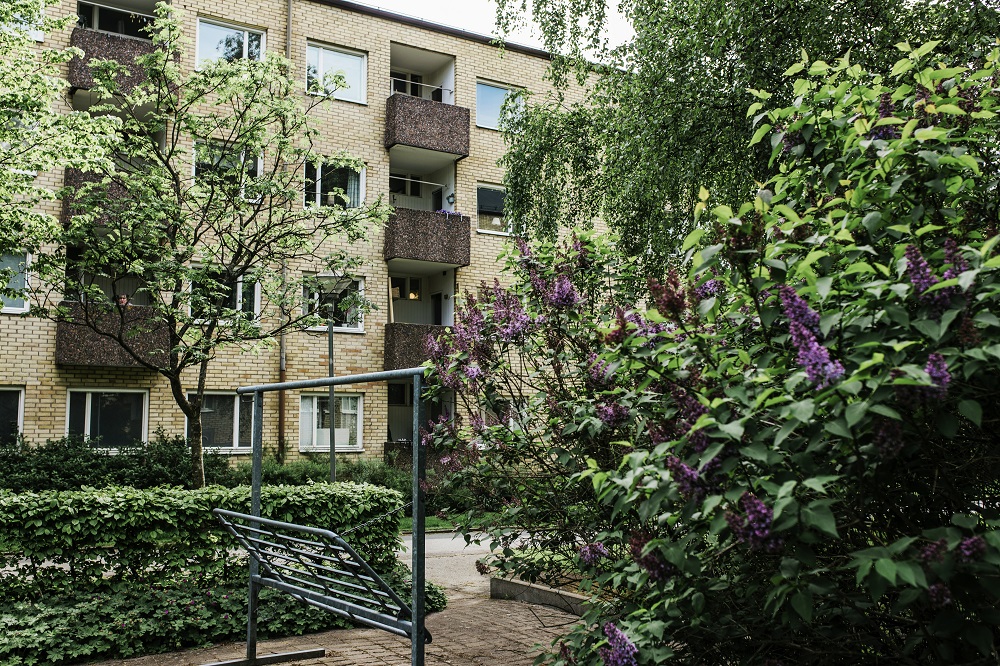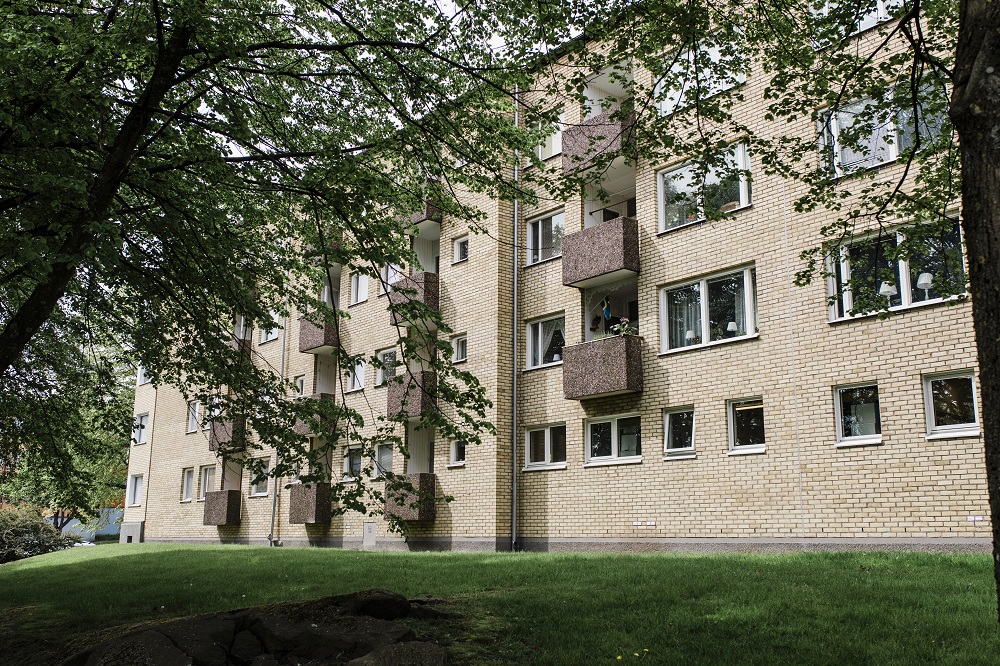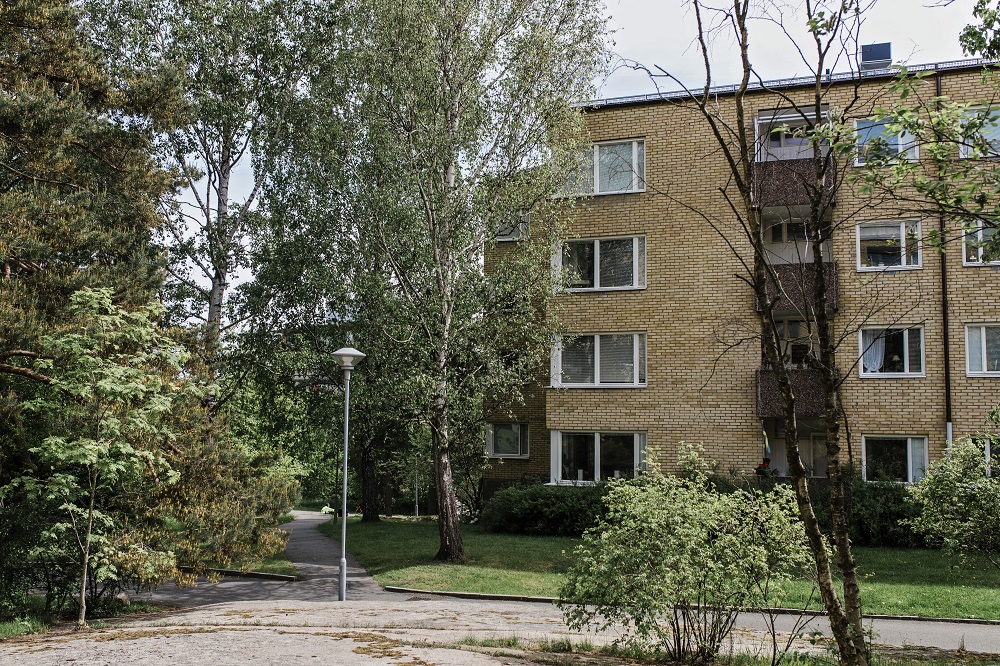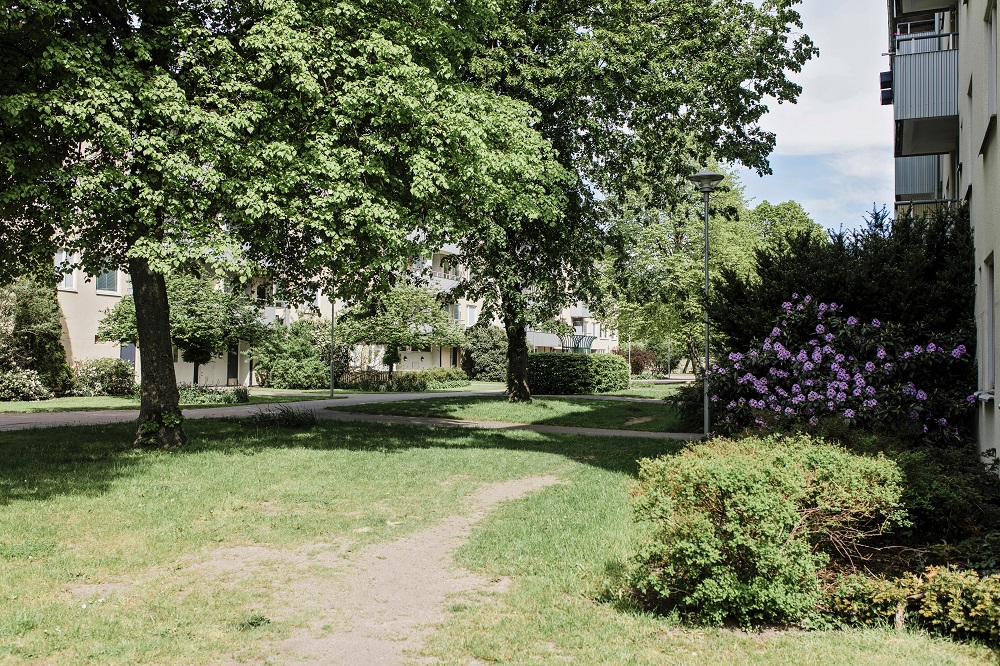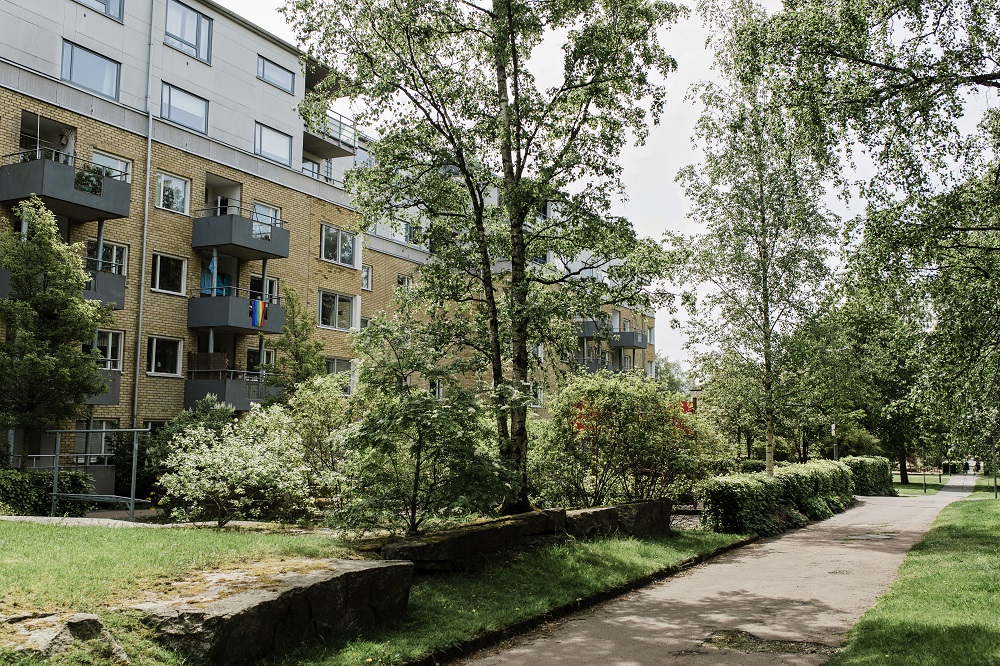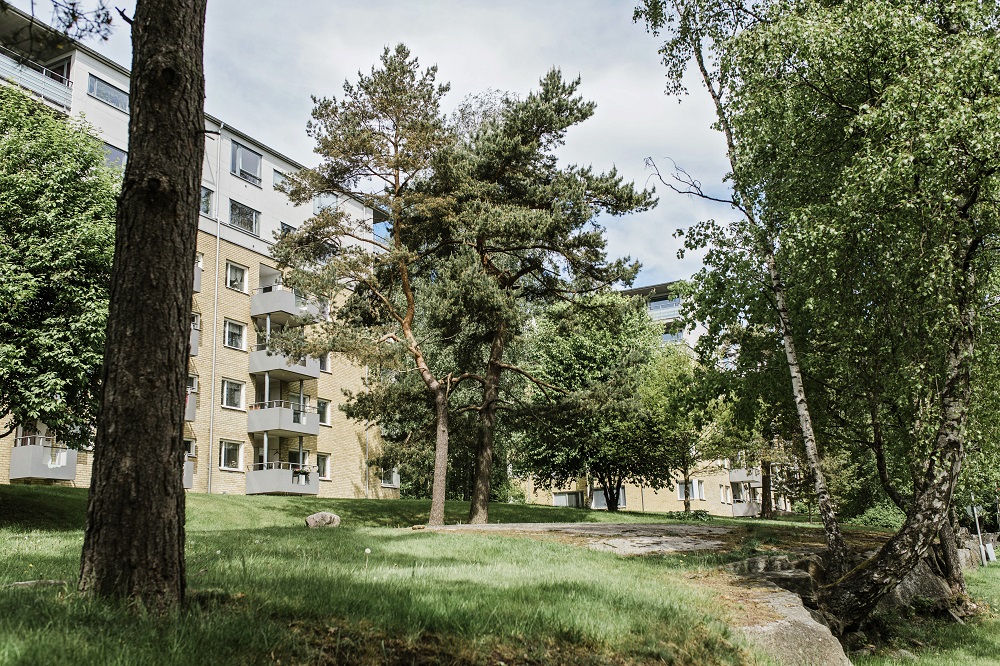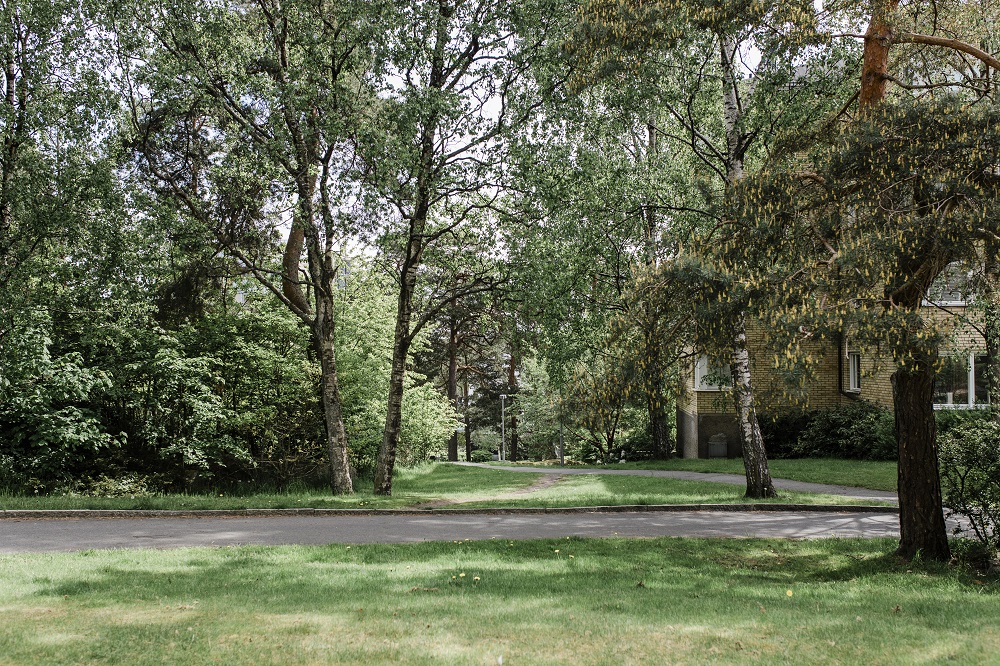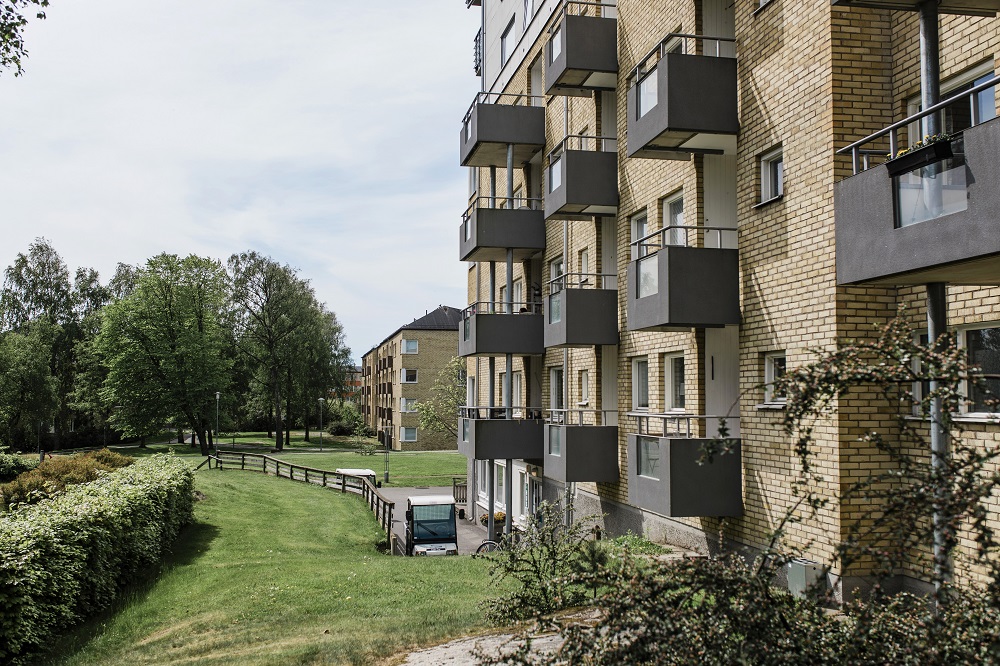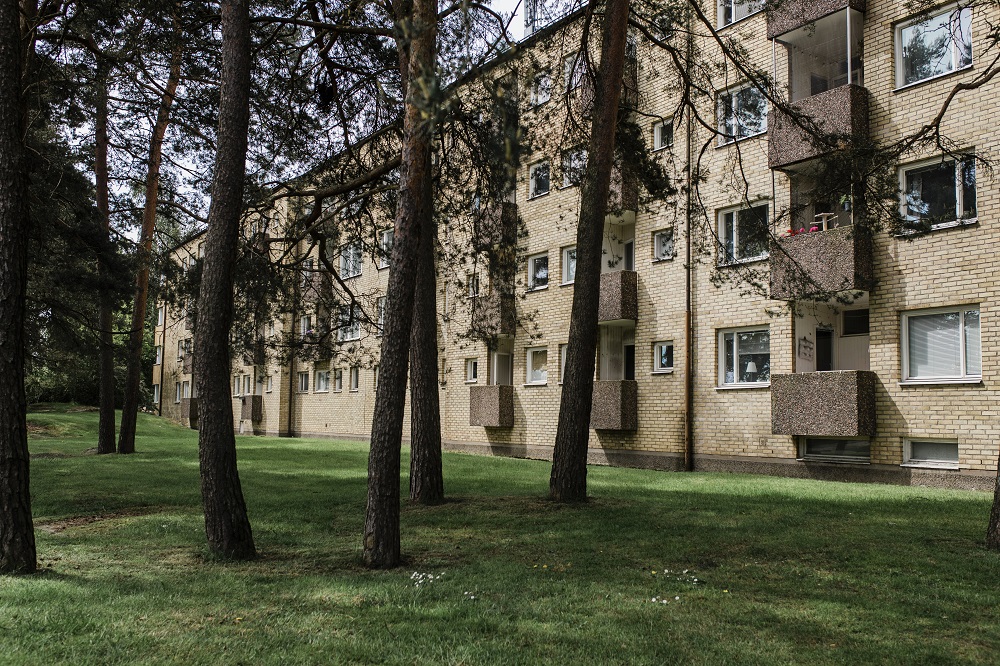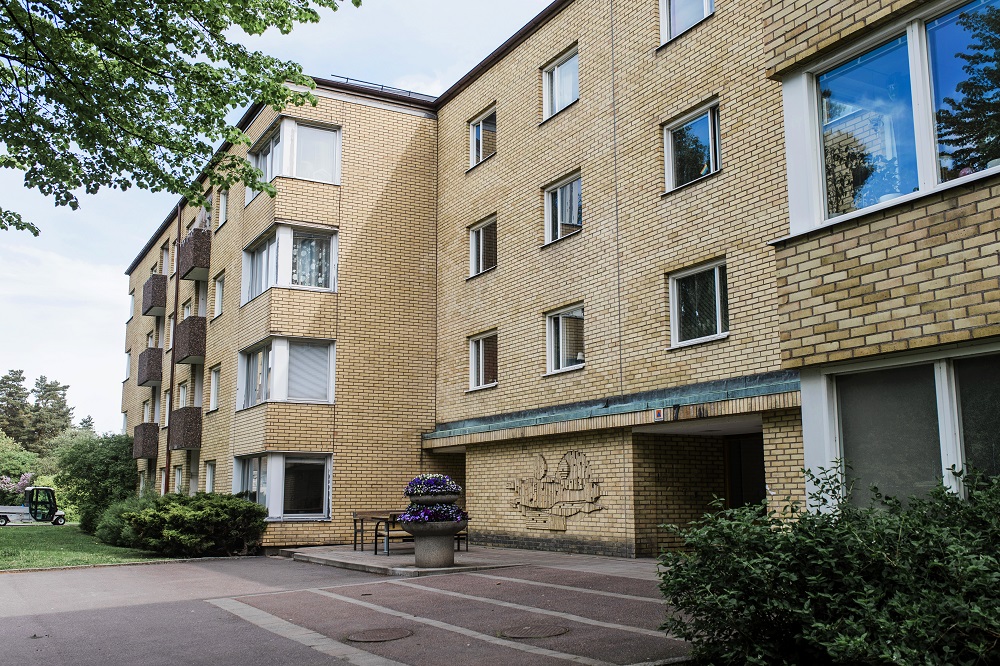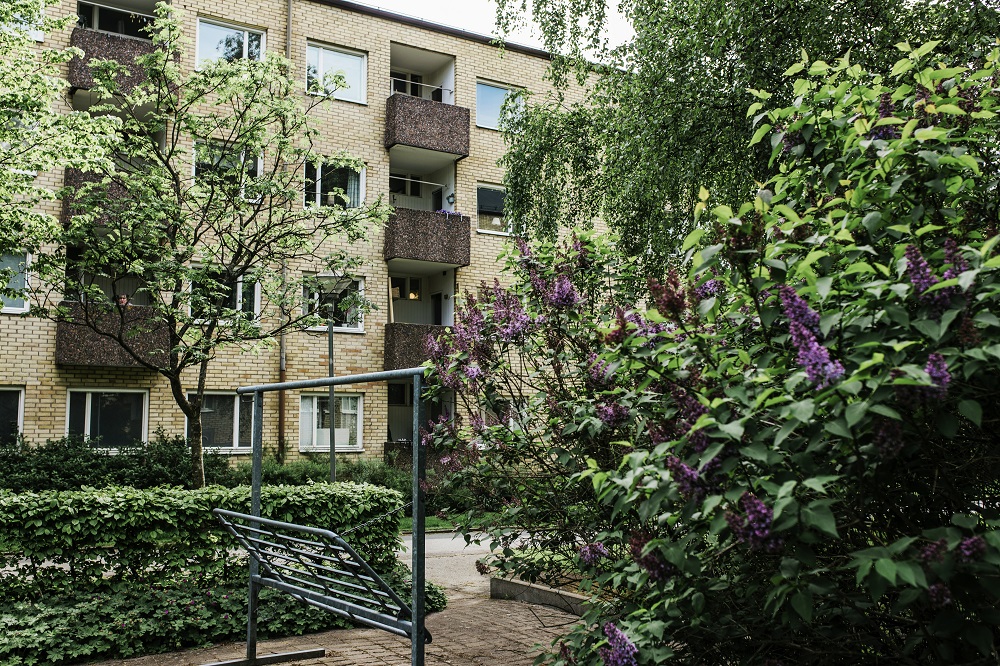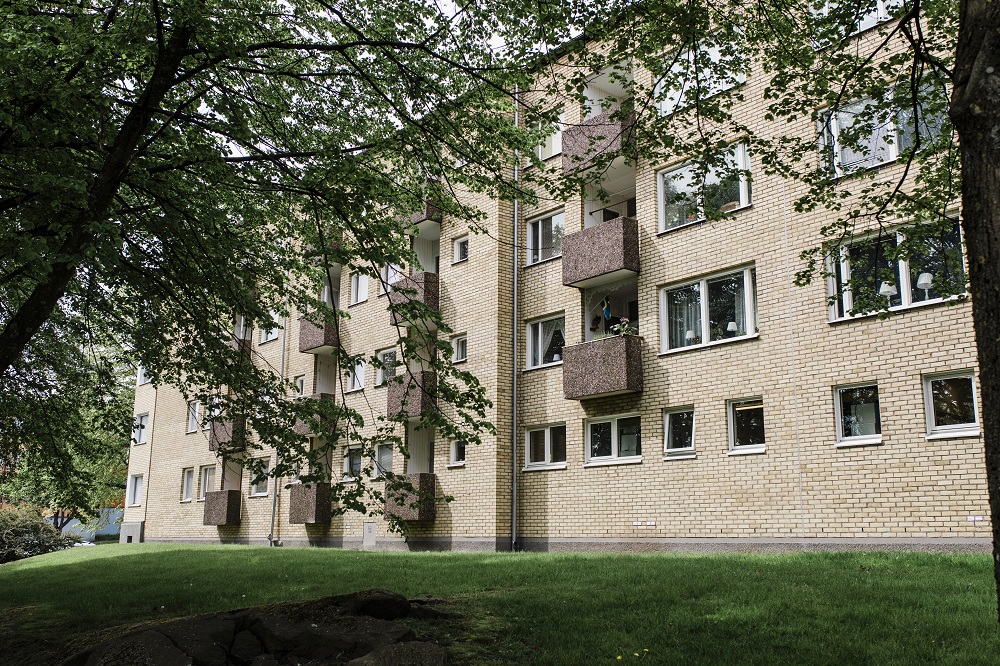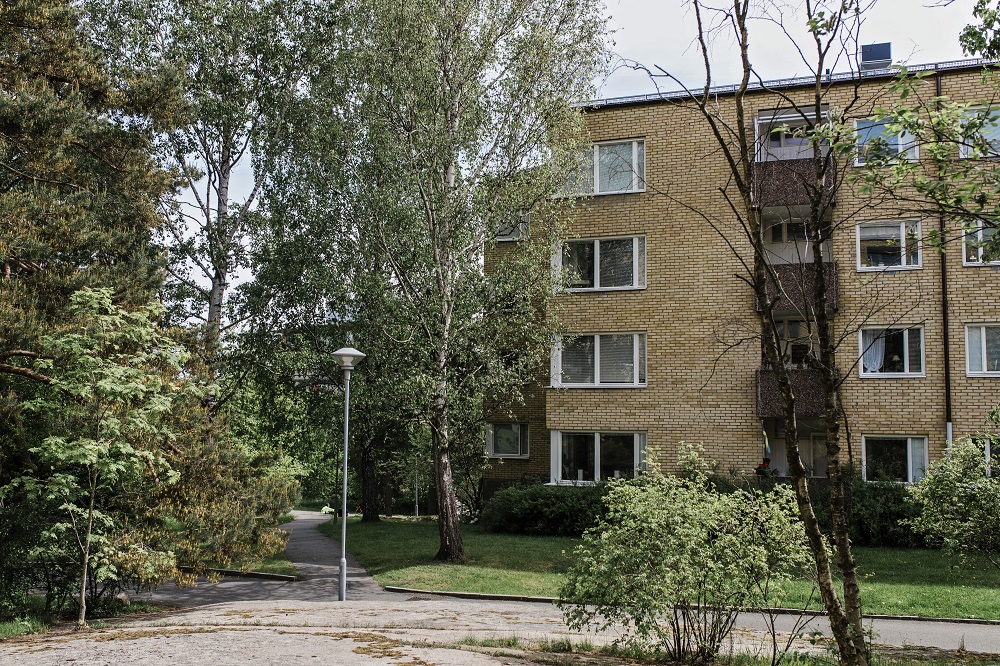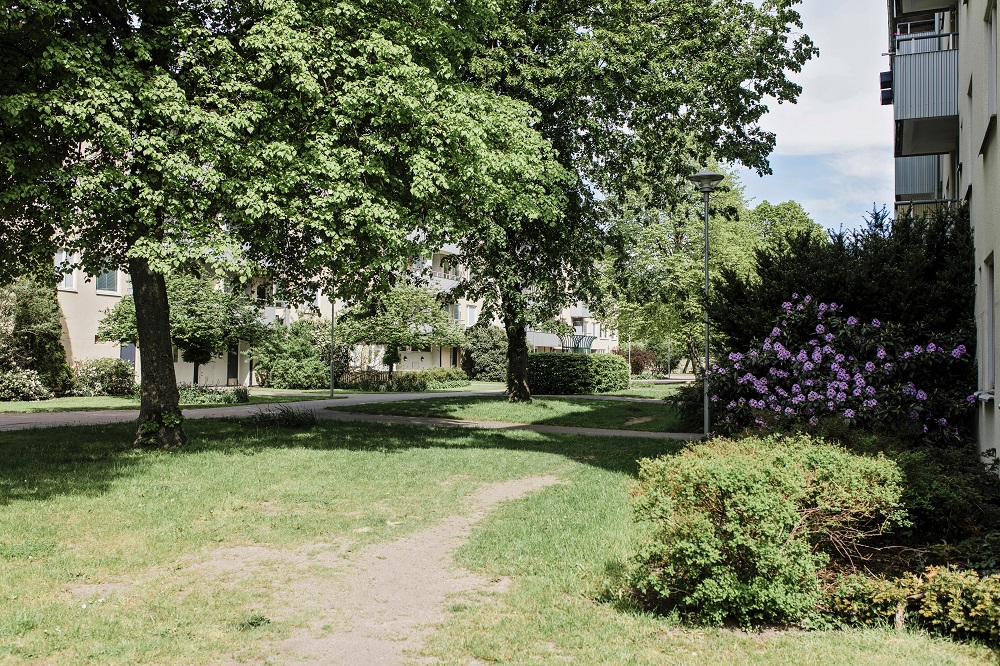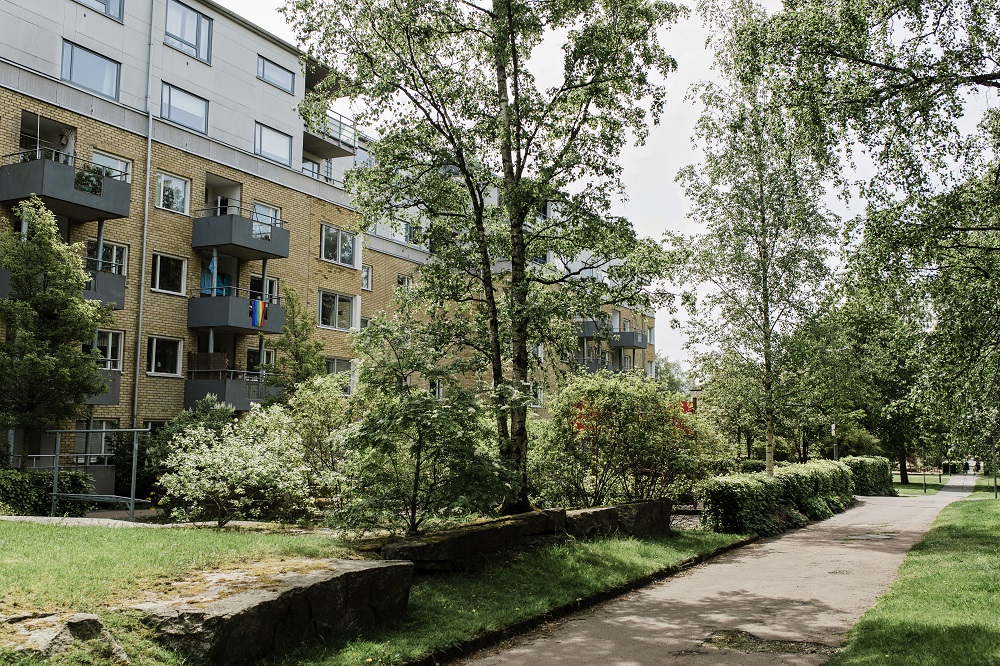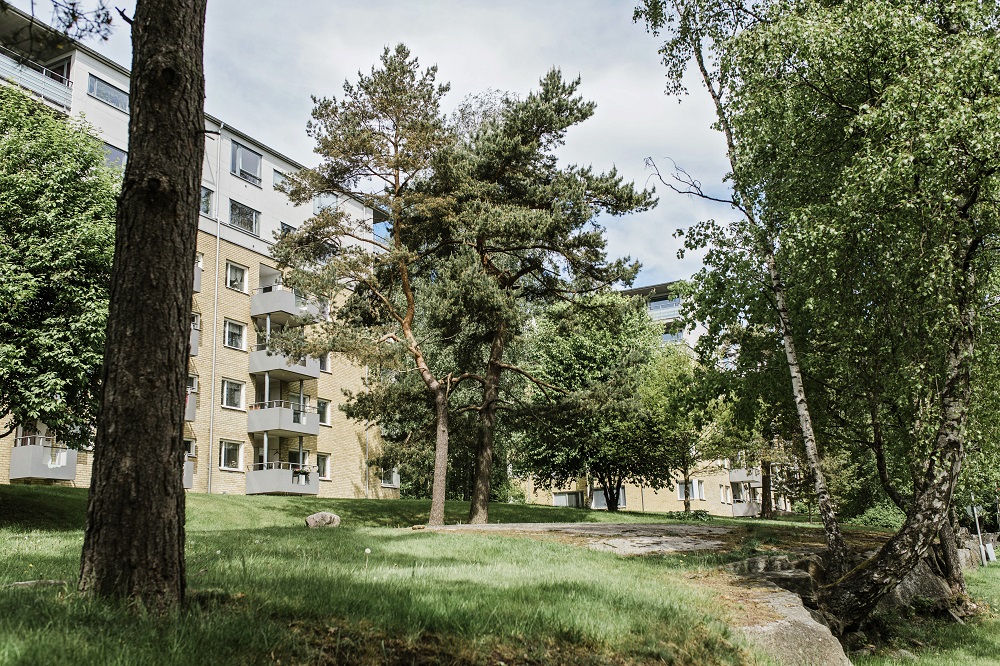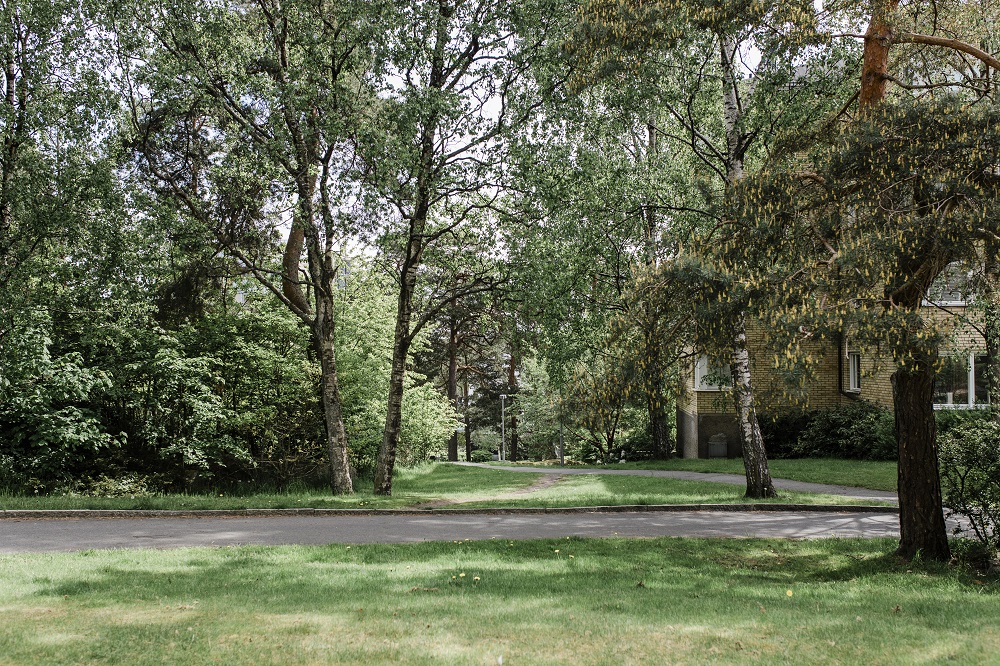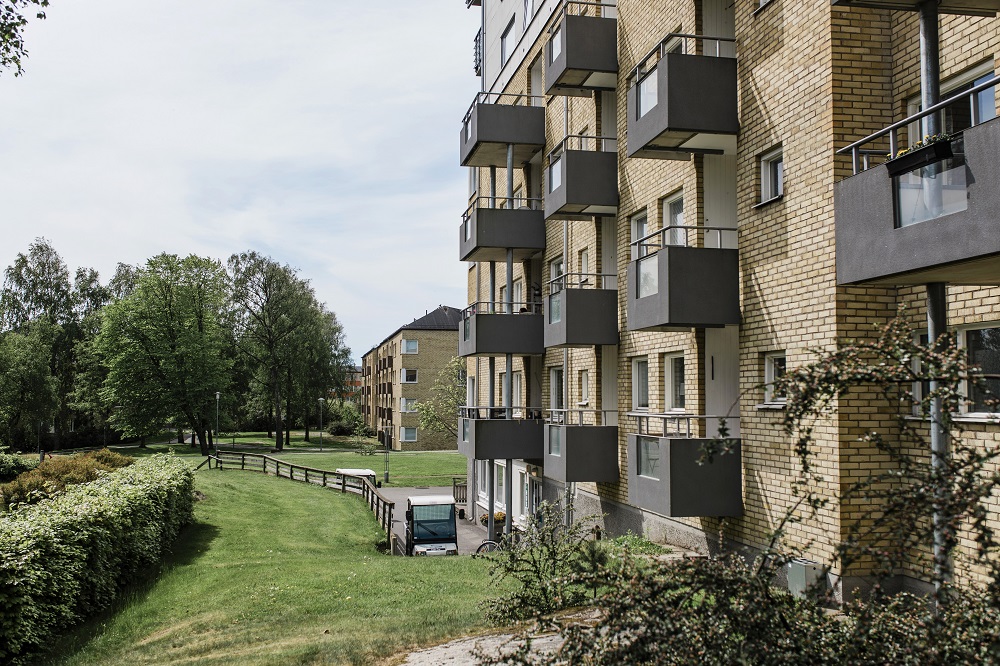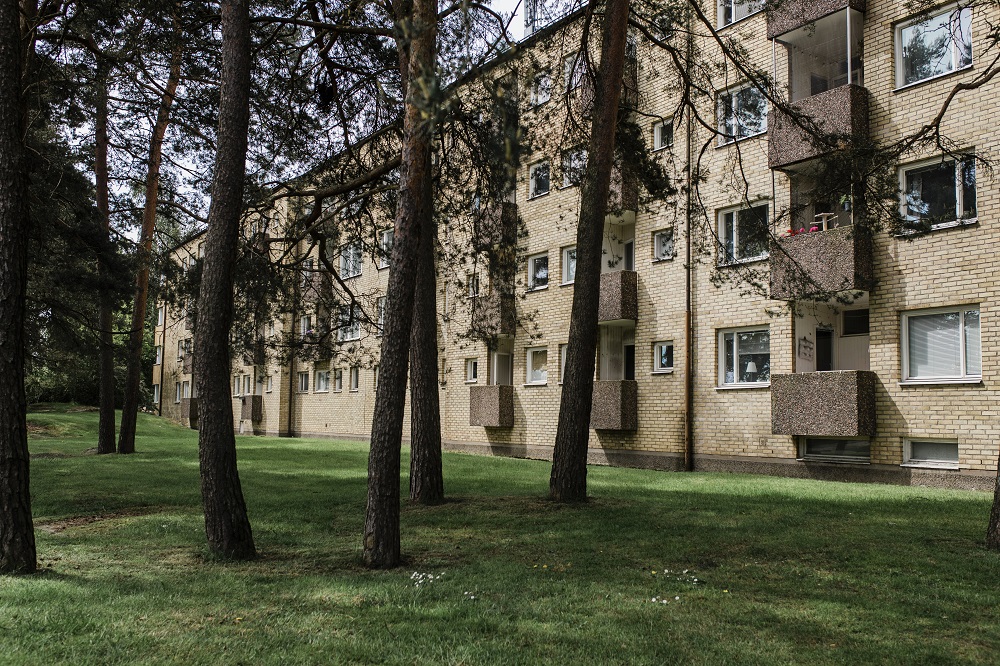 Kaverös
Tunnlandsgatan 7
Important information for tenants applying for an apartment in this area!
SGS Studentbostäder does not own these apartments but rents them from another property owner. SGS in turn, rents these to students. This means that you as a tenant will live in a building among non-students.
In the rental relations between SGS and the property owner, SGS is not responsible for repairs or maintenance in the property. Instead, SGS forwards fault reports to the property owner. This may lead to longer processing time compared to if you lived in an apartment owned by SGS.

Many of the areas were built during the 1950s and 60s which means that the state of the apartments may vary.

It is of utmost importance that you check the apartment before you decide to accept the housing offer.
Building type
Four-storey brick houses built in the 1960s.
Apartments
150 × 1 large room with kitchenette. Each room features a balcony.
Kaverös
Tunnlandsgatan, Barytongatan and Dirigentgatan in Kaverös. Low-rise brick buildings surrounded by lawns and conifers. Corner shop in Tunnlandsgatan. Shops also in Axel Dahlströms torg, 1 km.
The property owner Poseidon is planning to build two new stories on top of the already existing houses in Kaverös. In conjunction this they will also renovate all the piping and the bathrooms. This will result in a increasing of the rent due to raising the standards in both the apartment and general spaces.
How big of increase is still unknown and will be negotiated with the Swedish Union of Tenants. For more information, please contact Kundcenter Utlanda or visit www.poseidonbygger.se
Apartments
Customer centre
At Kundcenter Utlanda you will meet Customer Service to help you in all matters and our caretakers / property managers who fixes in your home and the property you live in.
Address
Utlandagatan 24
412 80 GÖTEBORG
Phone
031-333 64 20
Openinghours
Monday-Friday 09:00 - 16:00
Move in info
Welcome to Kaverös!
SGS rent accomodation from Bostads AB Poseidon in Kaverös.
Contact form (if you need to contact us in any case) you will find when you log on to My pages.
If something breaks or need attention in your home you can make a fault report through the contact form on My pages. You can also call the caretaker at Bostads AB Poseidon your Kundcenter.
Caretaker
Bostads AB Poseidon
Dirigentgatan 4
421 37 V Frölunda
Opening hours Monday-Friday 08:00-09:00, Wednesday 16:30-18:00
Phone hours: Monday- Friday 10:00-12:00
Tunnlandsgatan och Barytongatan, tel: 031- 332 13 27
Dirigentgatan, tel. 332 13 48
Most faults are dealt with by Bostads AB Poseidon, although the fault report should be done to SGS. The caretaker will call you to arrange the time for appointment.
The door to your flat
On every door there is a container for keys up on the right side. It is there so that you may leave one key to the flat for the caretaker to enter the flat when you are absent. Only the caretaker has the key to the container and the key will only be used when a fault report will be taken care of.
Electricity
Electricity is not included in the rent. Report to Göteborg Energi AB, tel 031-62 62 62, or on their website http://www.goteborgenergi.se/English/Customer_service
Note: It is very important that you make a moving-in notification, otherwise there might be no power in the apartment you move into.
Cars and parking places
Driving on courtyards is forbidden except when you move in or out. You can borrow a key to the bar from Poseidon.
Storerooms
You have access to a cellar store, which are marked with the flat number. You should check that the stores are empty and then padlock them, whether you will use them or not.
Furniture
Inventory Kaverös
Household waste/recycling
There is a waste chamber in connection with the entrance.
Laundry
The laundry is in the cellar. Book your time with the booking cylinder and follow the rules on the notice board.
Internet & TV
Framtidens Bredband is the broadband provider in your apartment. Via their website you can get access to the Internet, digital TV and telephony. To learn more about the service providers and the options you can choose from, please visit www.framtidensbredband.se.