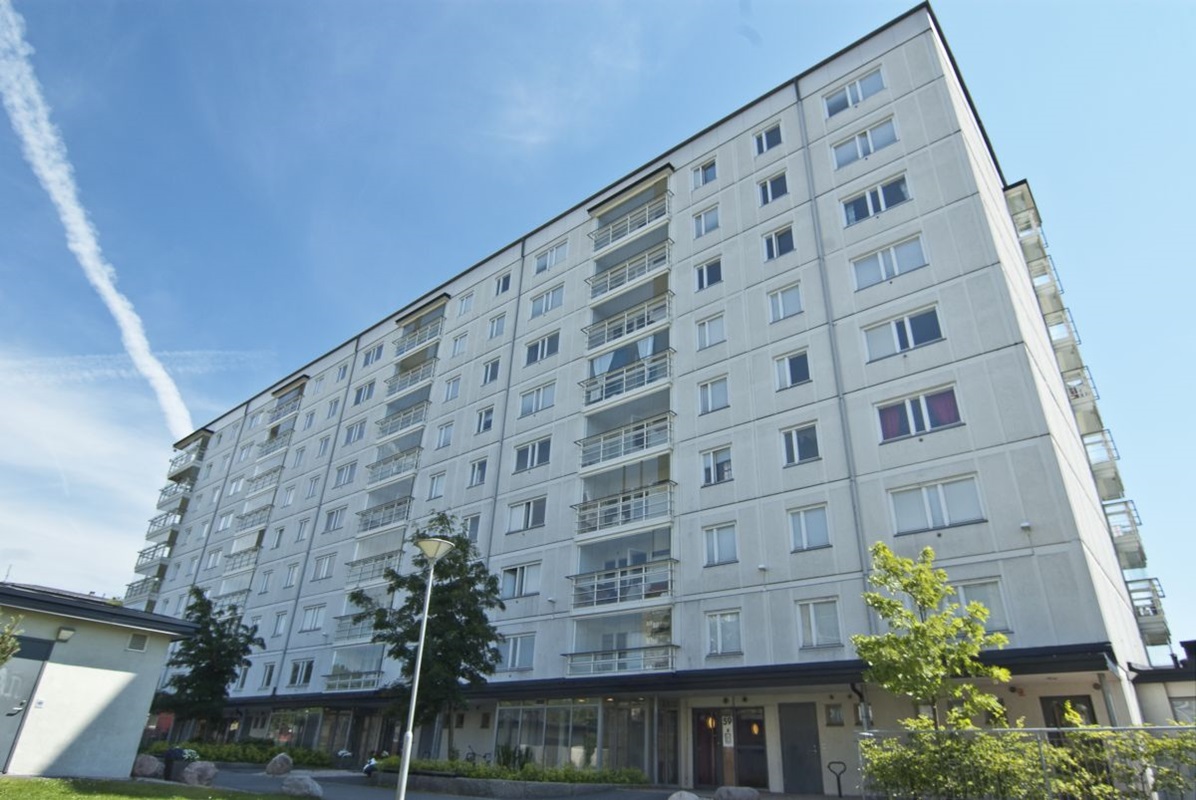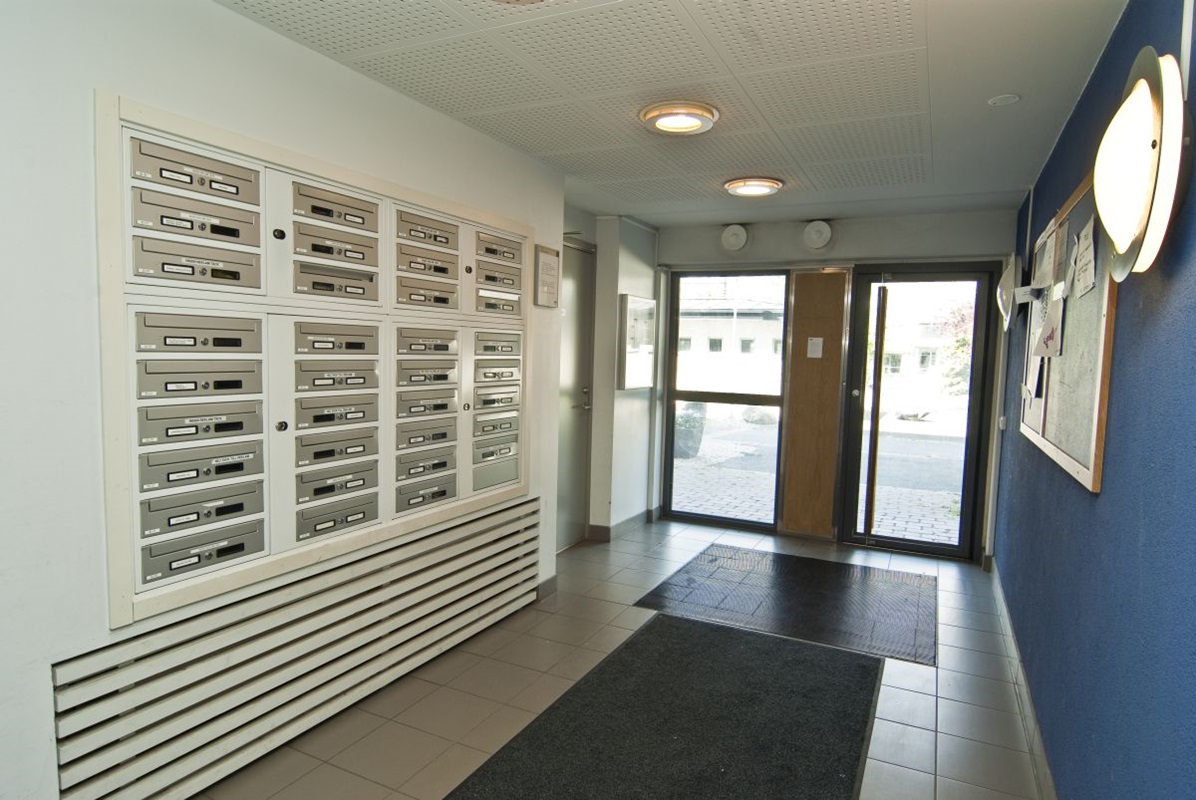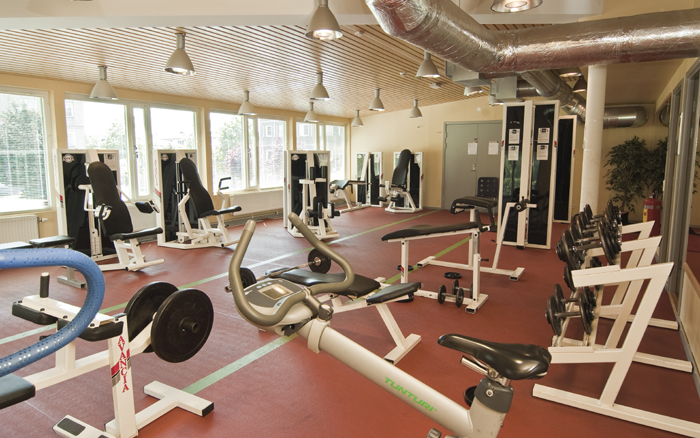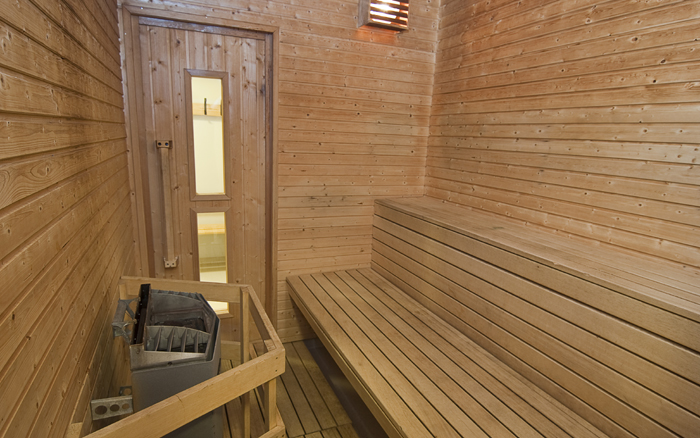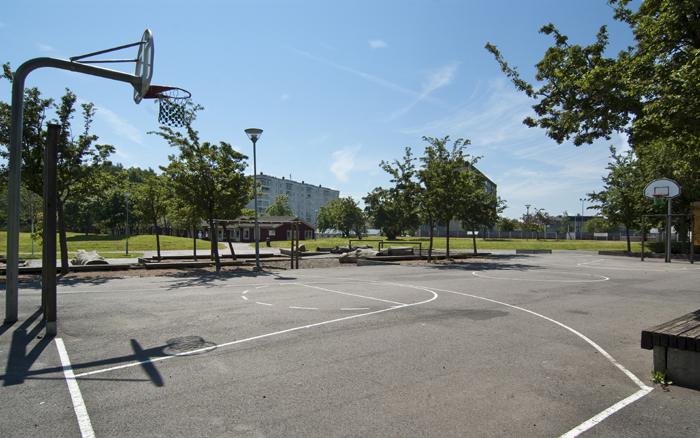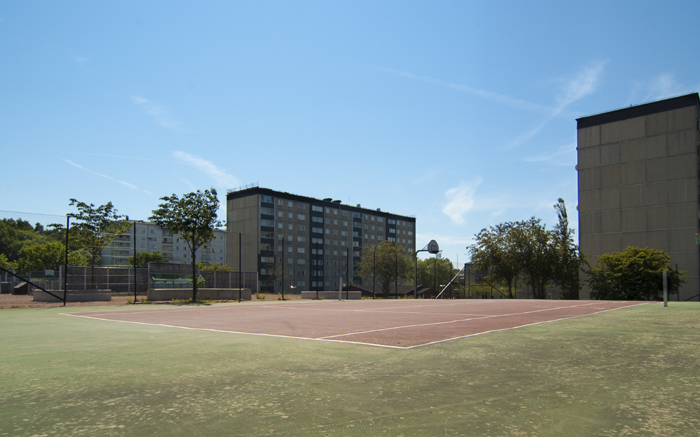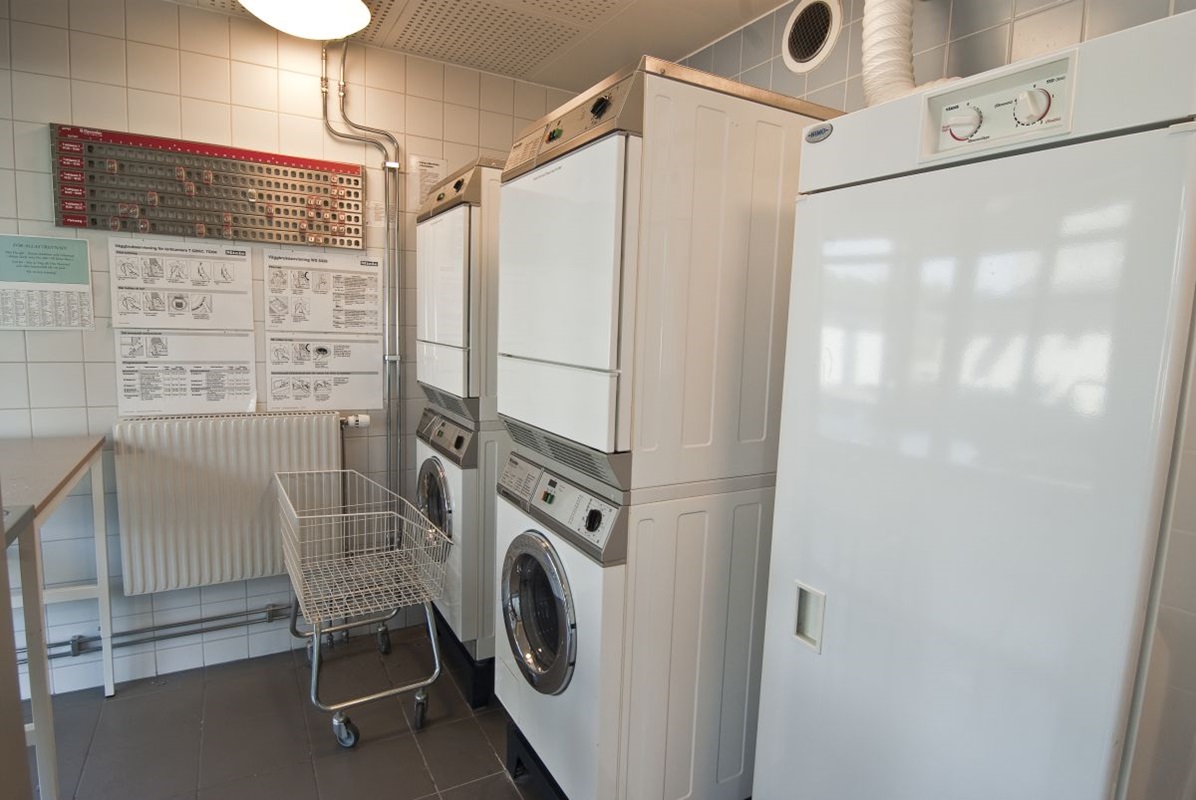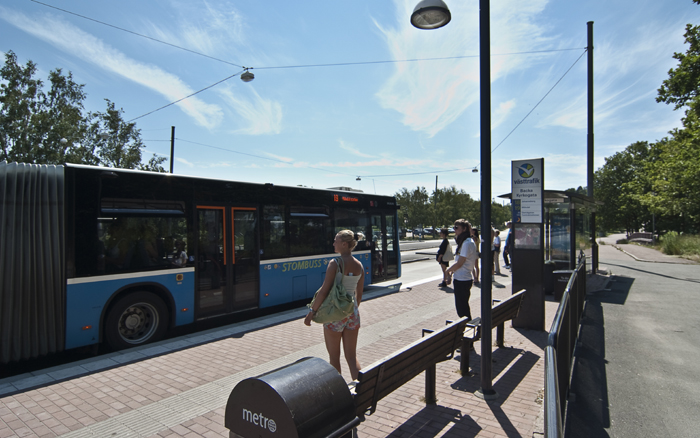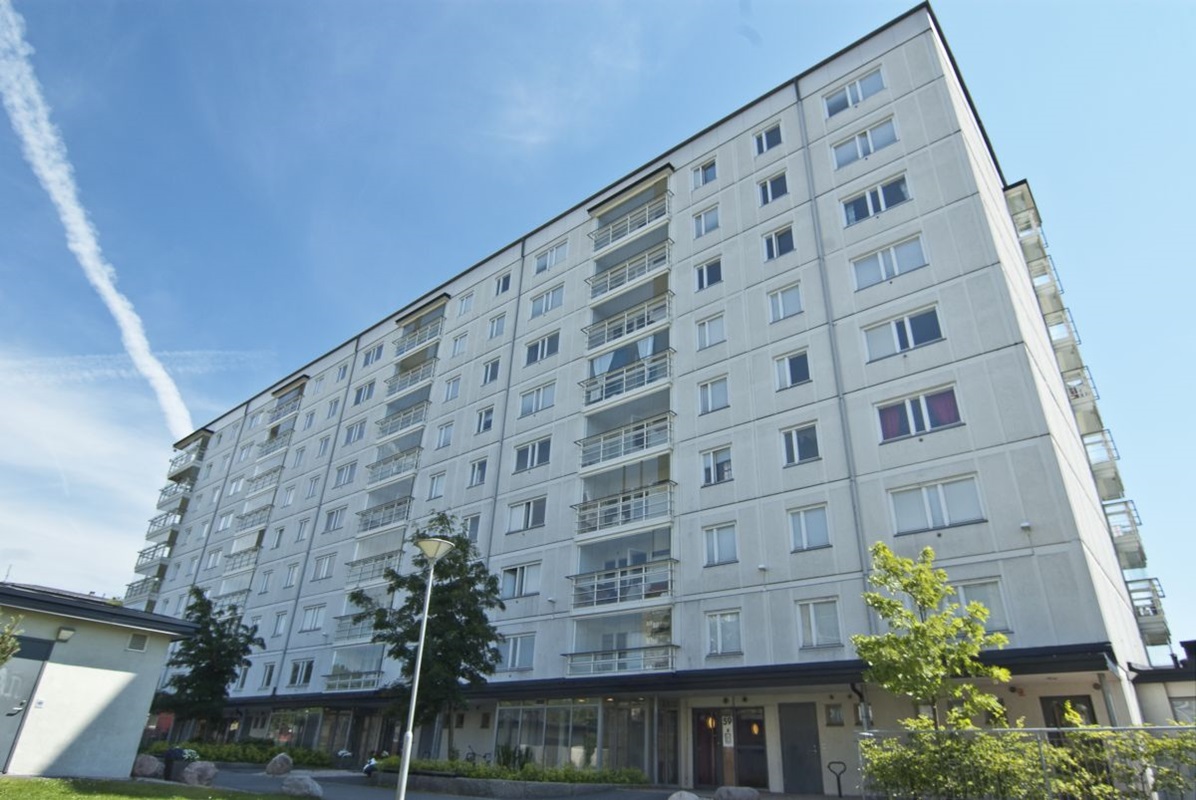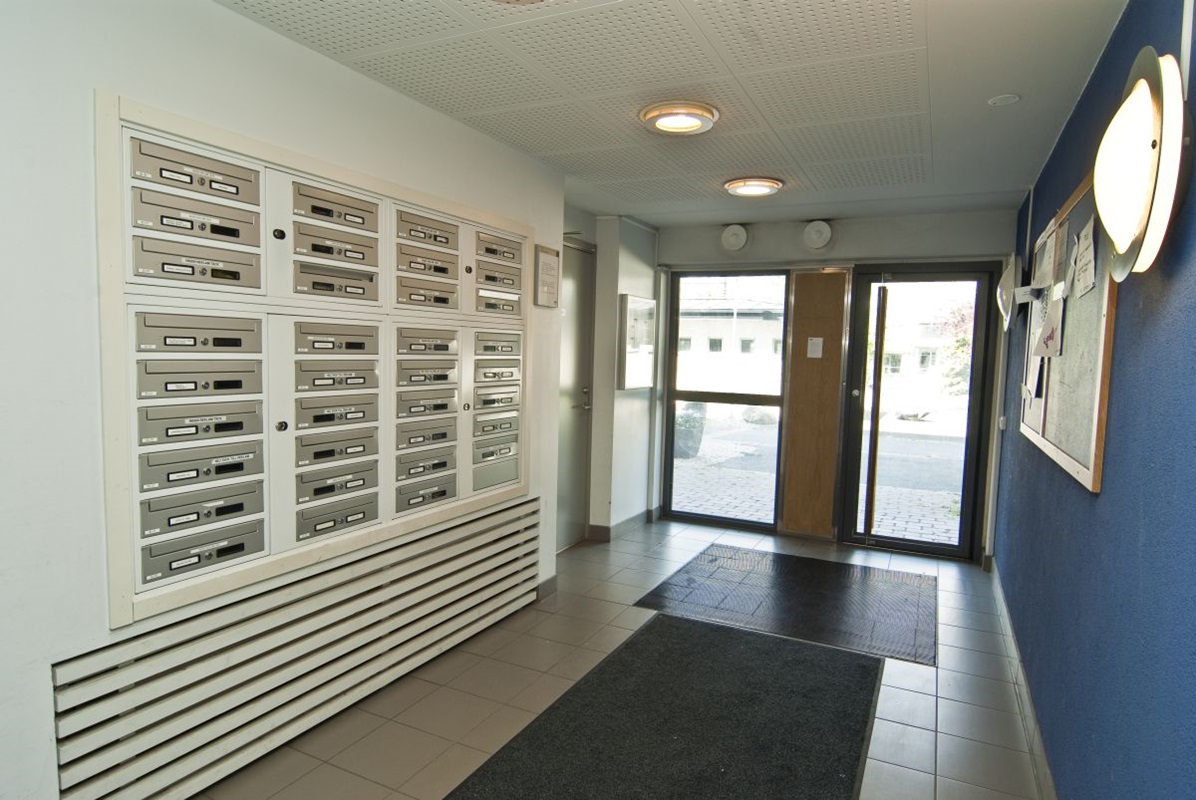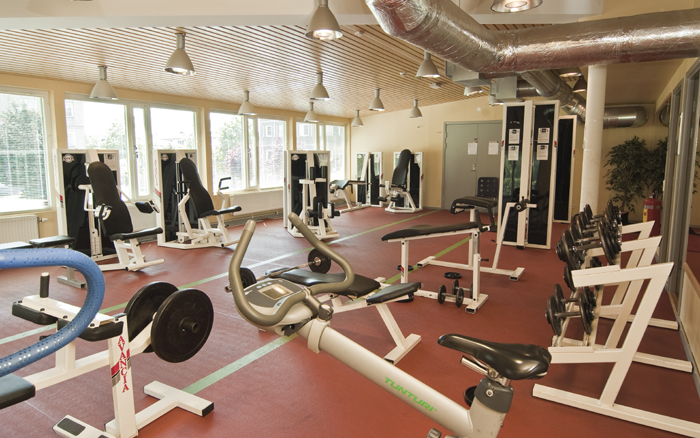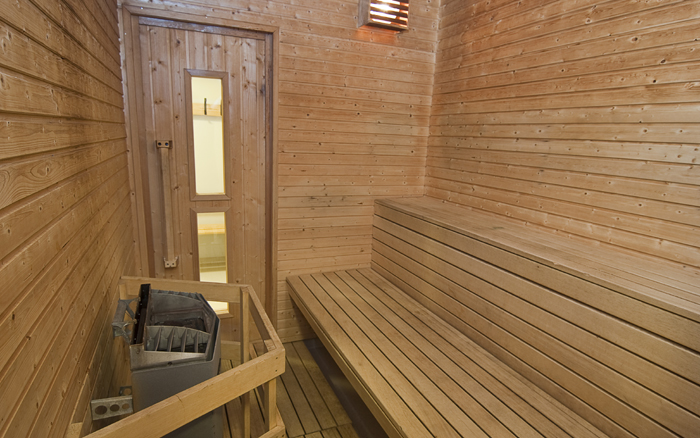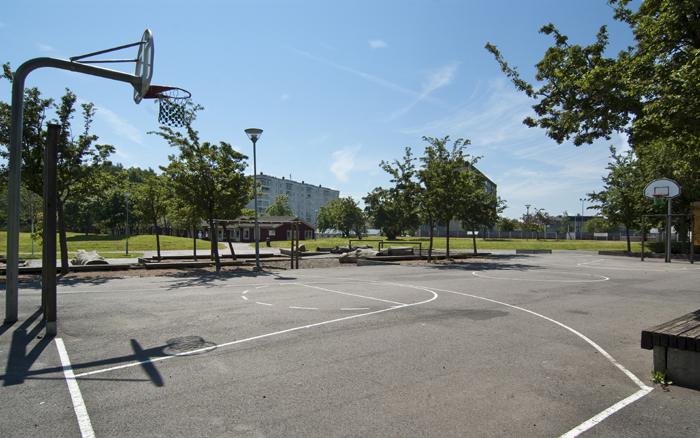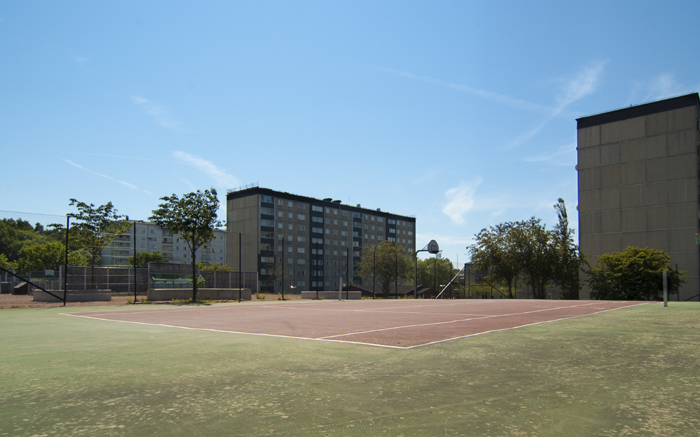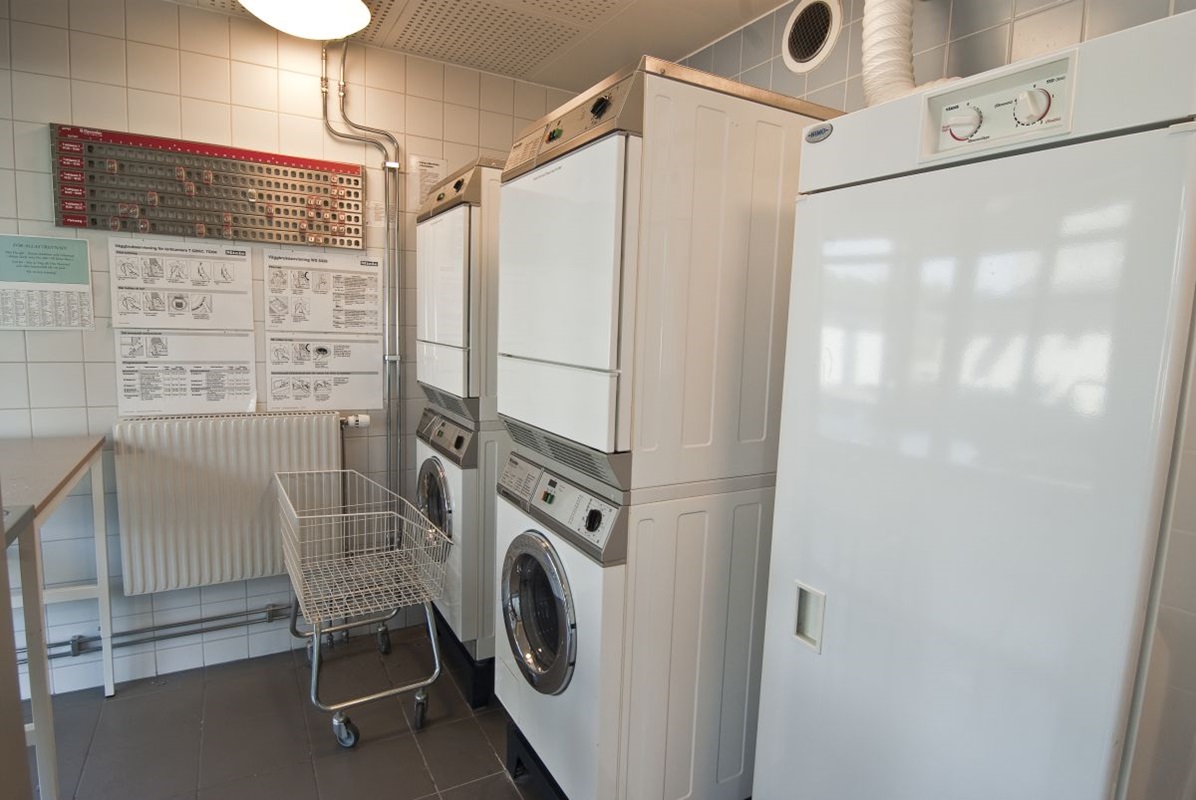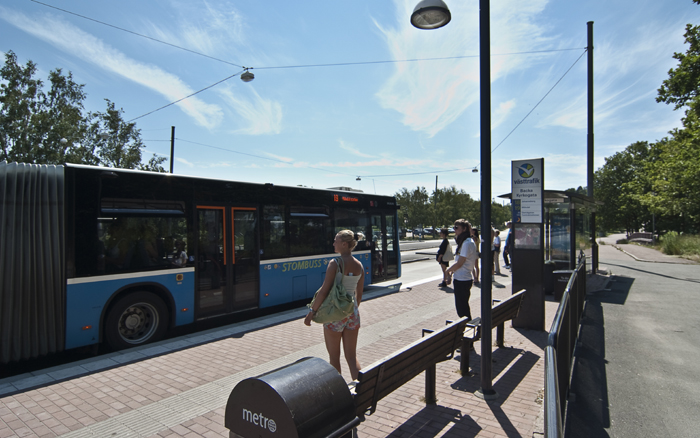 Ekbacka
Important information for tenants applying for an apartment in this area!
SGS Studentbostäder does not own these apartments but rents them from another property owner. SGS in turn, rents these to students. This means that you as a tenant will live in a building among non-students.
In the rental relations between SGS and the property owner, SGS is not responsible for repairs or maintenance in the property. Instead, SGS forwards fault reports to the property owner. This may lead to longer processing time compared to if you lived in an apartment owned by SGS.

Many of the areas were built during the 1950s and 60s which means that the state of the apartments may vary.

It is of utmost importance that you check the apartment before you decide to accept the housing offer.
Building type
Nine-storey stone house built in the 1970s and rebuilt in 2001.
Apartments
103 × apartment of 1 room with kitchen
21 × 2 rooms with kitchen
Most of them feature glazed balconies.
Ekbacka
A modern student residence in Backa, Hisingen. Buses to central town are readily available. Scenic area with large park nearby. Store in the area. Selma Lagerlöfs Torg with bank, pharmacies etc about 1 km away.
Apartments
Details
Bike Storage
Gym
Party Facility
Sauna
Internet
Elevator
Customer centre
At Kundcenter Utlanda you will meet Customer Service to help you in all matters and our caretakers / property managers who fixes in your home and the property you live in.
Address
Utlandagatan 24
412 80 GÖTEBORG
Phone
031-333 64 20
Openinghours
Monday-Friday 09:00 - 16:00
Move in info
Welcome to Ekbacka!
SGS rent accomodation from Bostads AB Poseidon in Ekbacka.
Contact form (if you need to contact us in any case) you will find when you log on to My pages.
If something breaks or need attention in your home, you can make a fault report on "My pages" by using the contact form. You can also call Bostads AB Poseidon or your Kundcenter.
Internet
SGSNET broadband is included in the rent. In the apartment there is also a possibility to connect to Framtidens Bredband.
Information about your Internet connection (how to register and setup) can be found under Internet/Guides. Remember that when you register it is the customer number printed on your rental contract you should use.
Landlord
Bostads AB Poseidon
Baron Rogers gata 20.
422 52 Hisings Backa
Visiting hours for tenants : Mon-Fri 08:00 - 9:00, on Wednesdays also 16:30 - 18:00.
Tel: 031-332 14 83 (phone hours: 07:30 -09:00).
Electricity
Electricity is not included in the rent. Report to Göteborg Energi AB, tel 031-62 62 62, or on their website http://www.goteborgenergi.se/English/Customer_service
Note:It is very important that you make a moving-in notification, otherwise there might be no power in the apartment you move into.
Storerooms
All flats have their own storeroom. The storeroom is adjacent to the flat and is marked with your flat number. The flat key fits the storeroom.
Furniture
Inventory Ekbacka
Car traffic / parking
Due to the ongoing construction work on Jacobs gata 67 car traffic from Blendas gata is not possible until November 2014. Entrance by car is instead made from Krumeluren via Litteraturgatan. The courtyard is closed for traffic with a bar. Key to the bar can be borrowed at Poseidon's caretaker or the Students' ouncil. Remember to get in touch in good time for a loan of the key.
Household waste/recycling
There is a waste chamber in the courtyard.
Laundry
There is a laundry room in each entrance.
Communal premises
Lounge and café at Blendas gata 59. To book the launge, go on www.ekbacka.net/.
Gym at Blendas Gata 59.
TV
Tele2 is responsible for cable TV, phone 90 222.
Students' council (FR)
The Students' council, called "FR", consists of a number of tenants. FR's task is to look after the tenants' interests and to maintain contacts with SGS Studentbostäder. At the yearly residents' meeting election of the FR-members and decision of the FR-krona takes place. All tenants are welcome to this meeting.