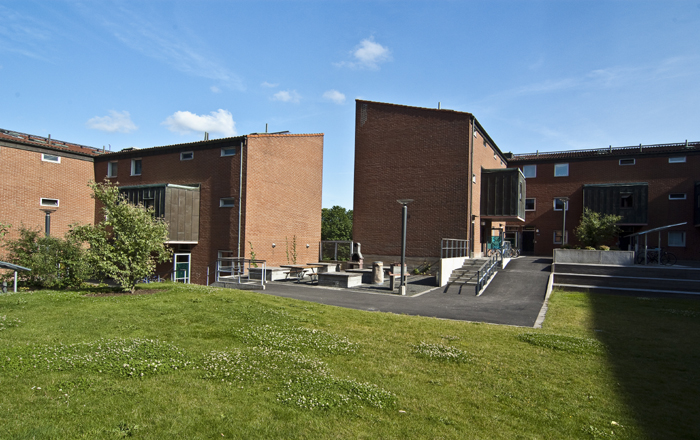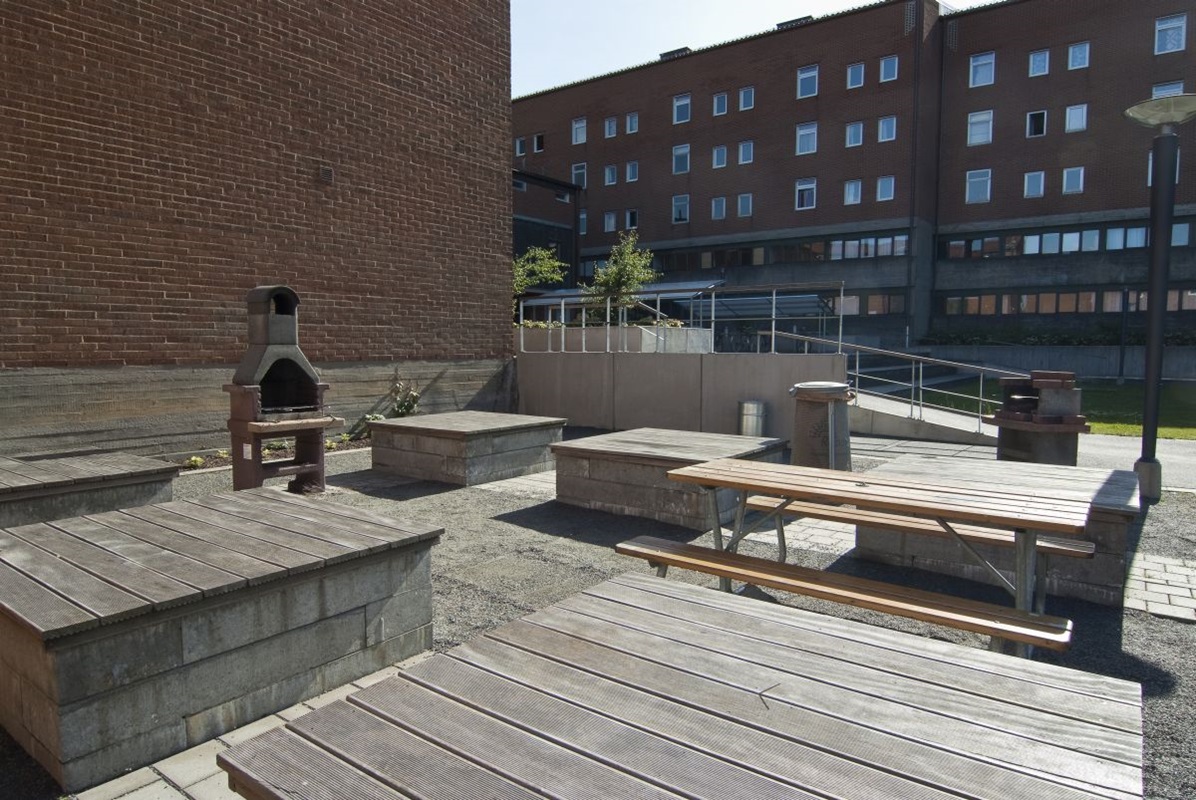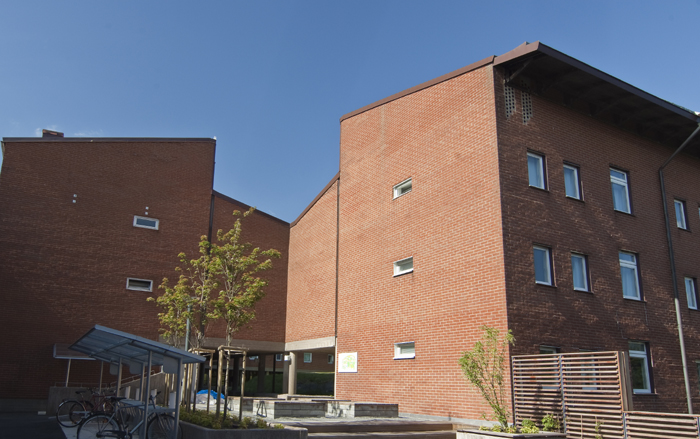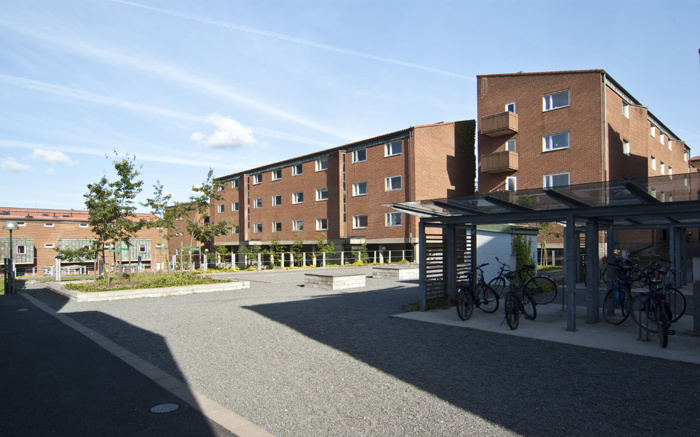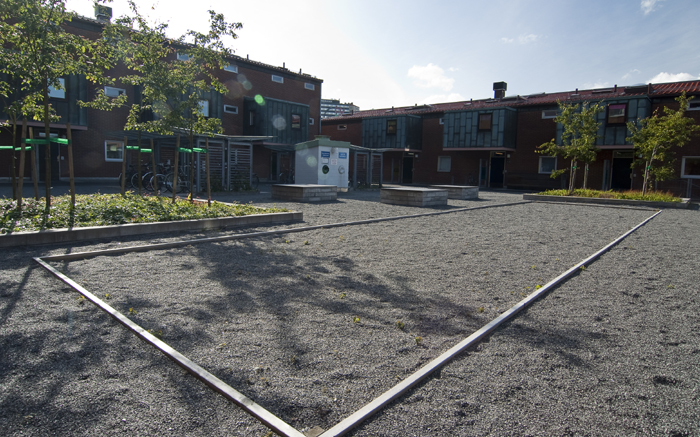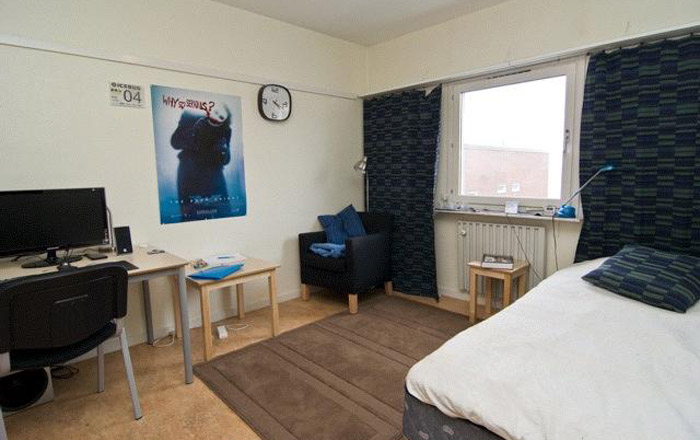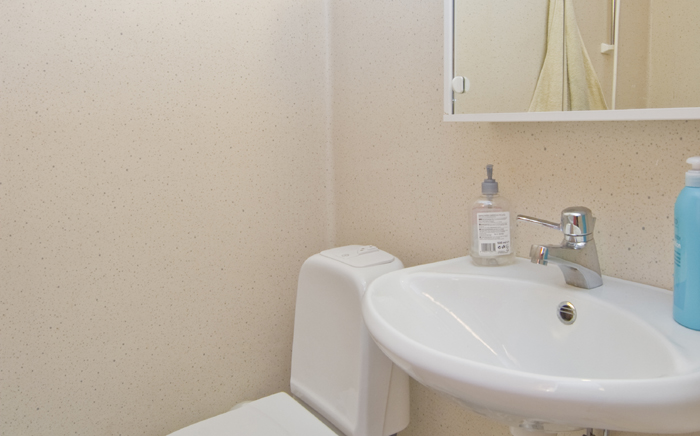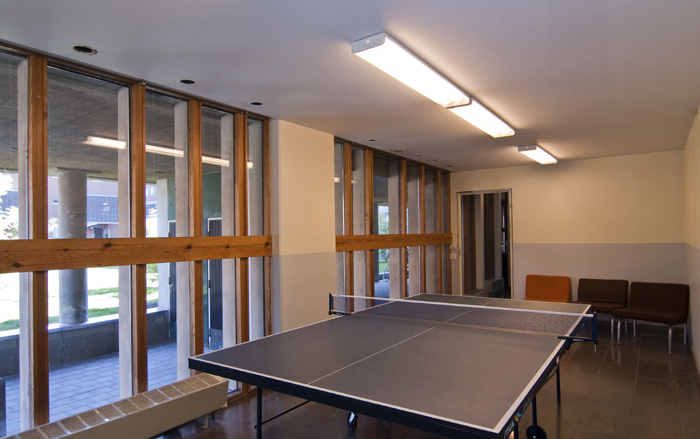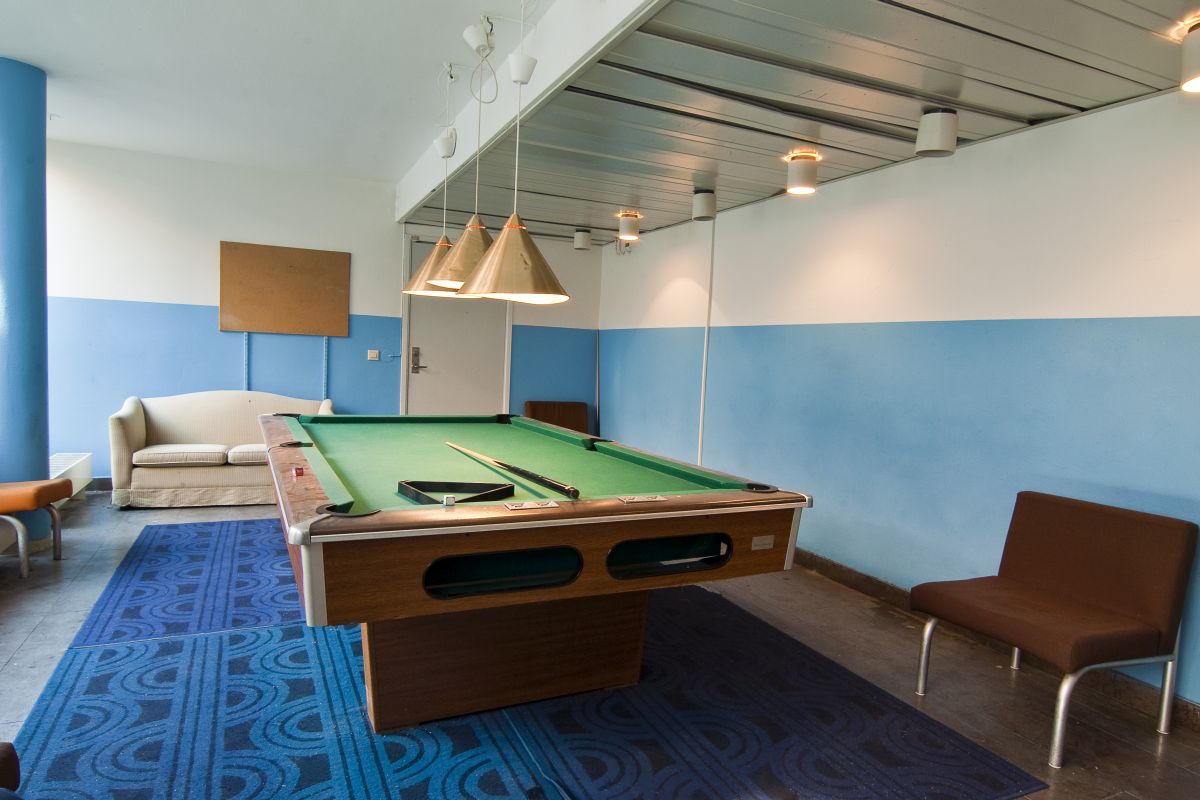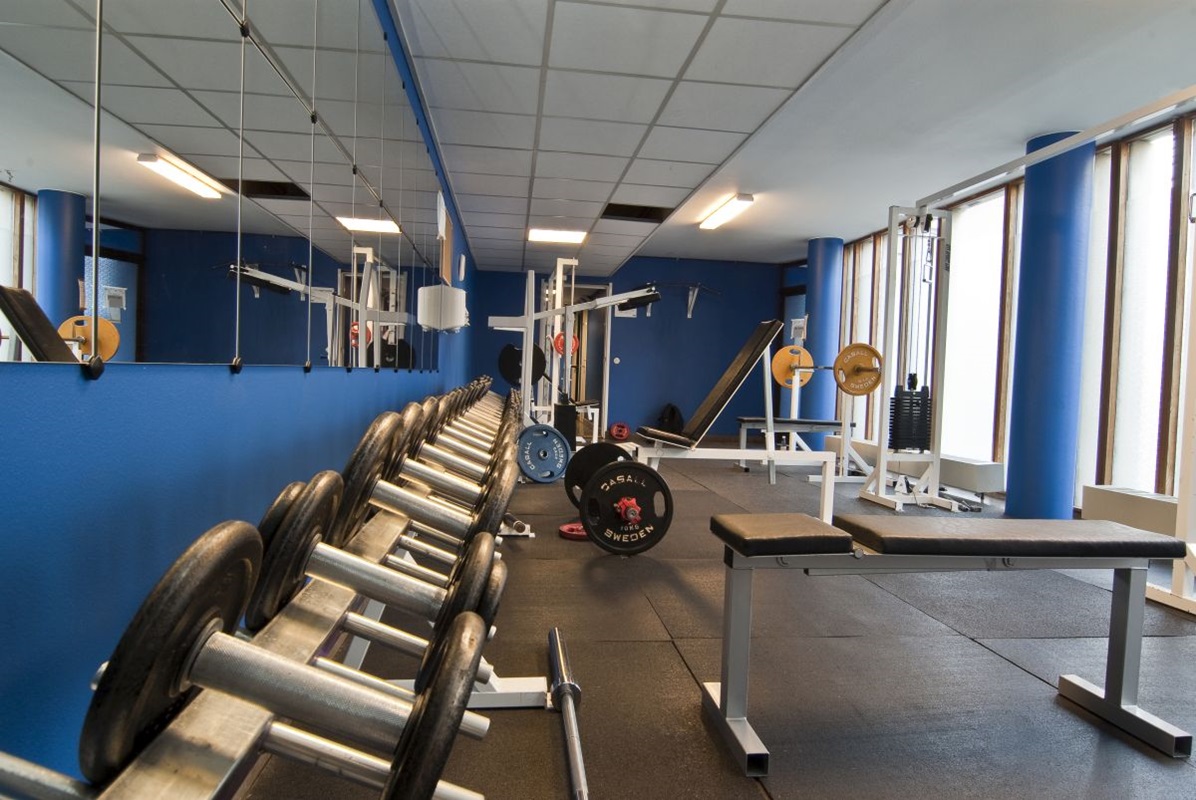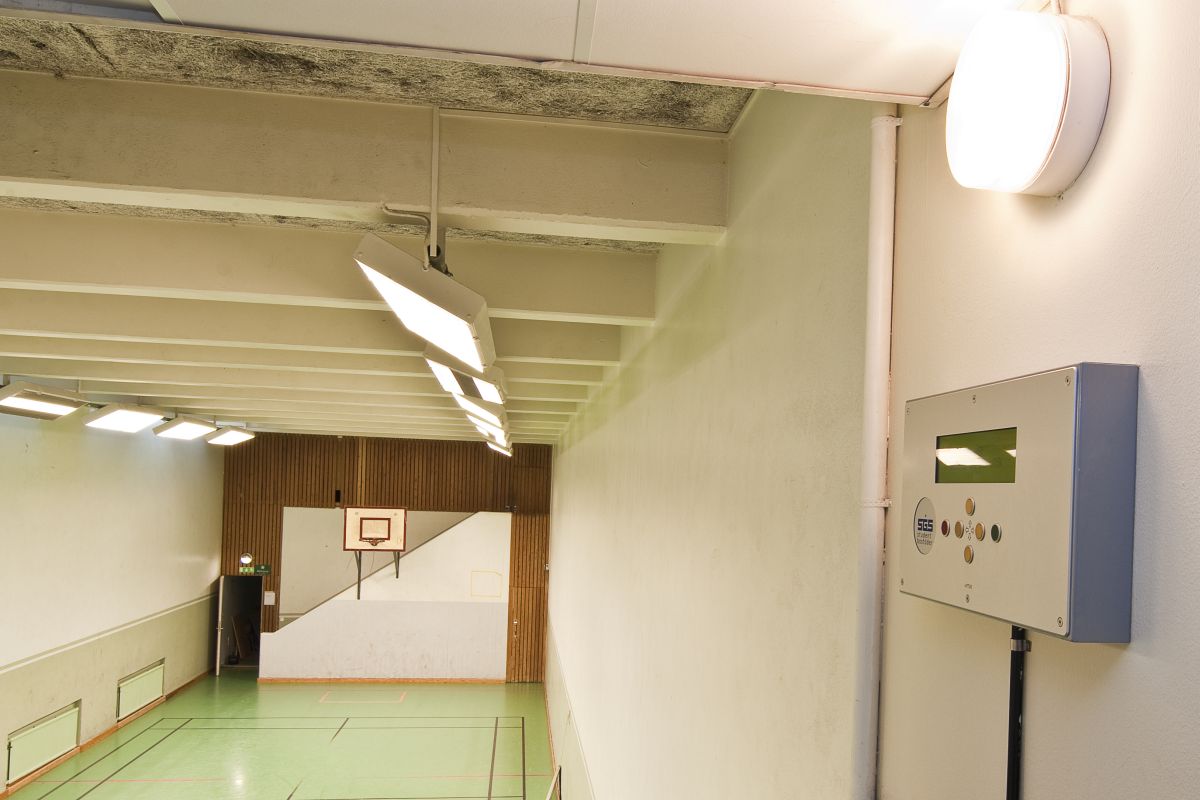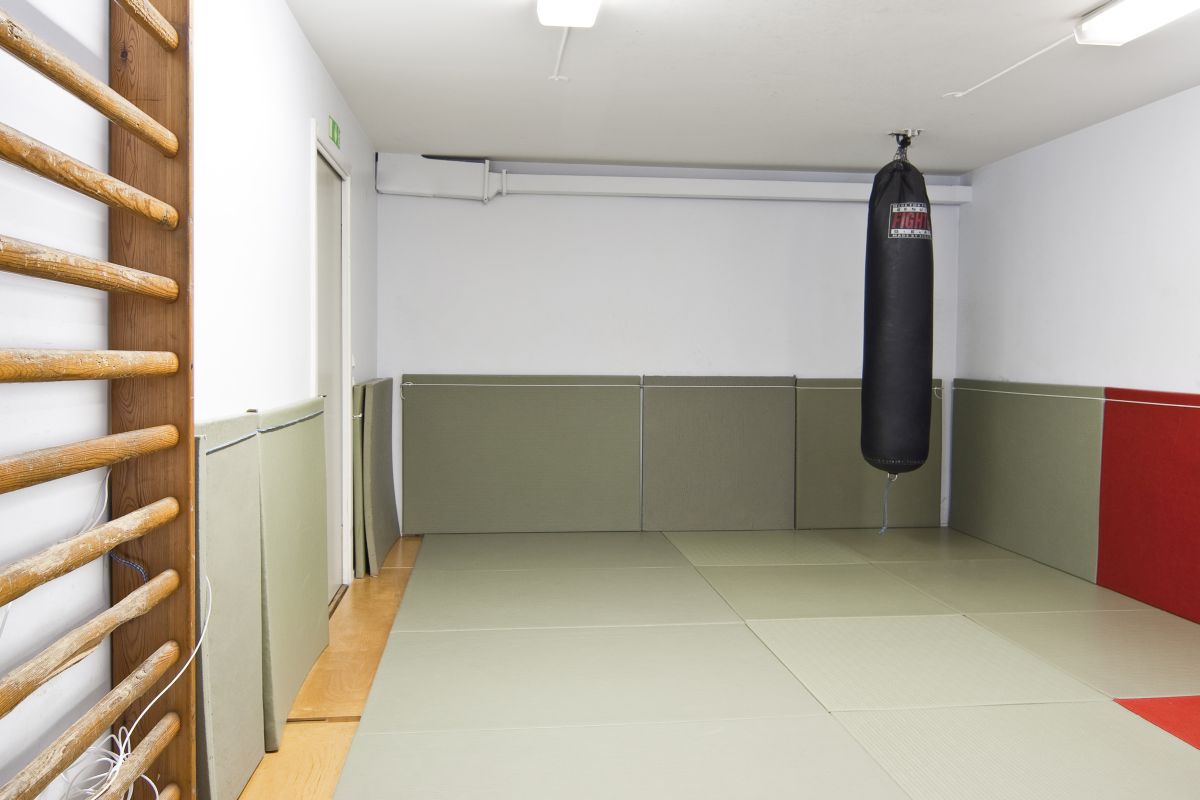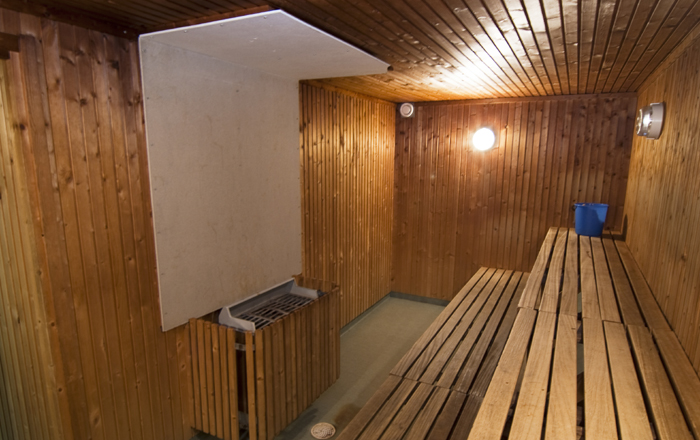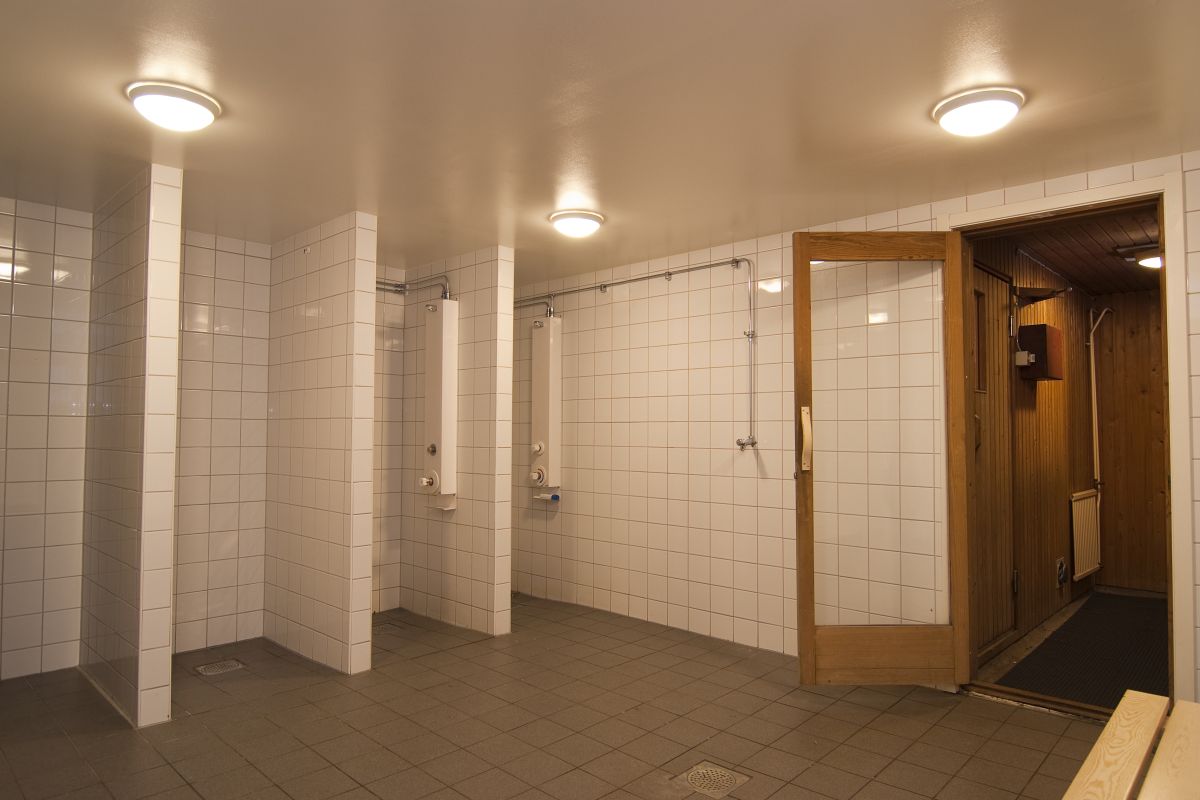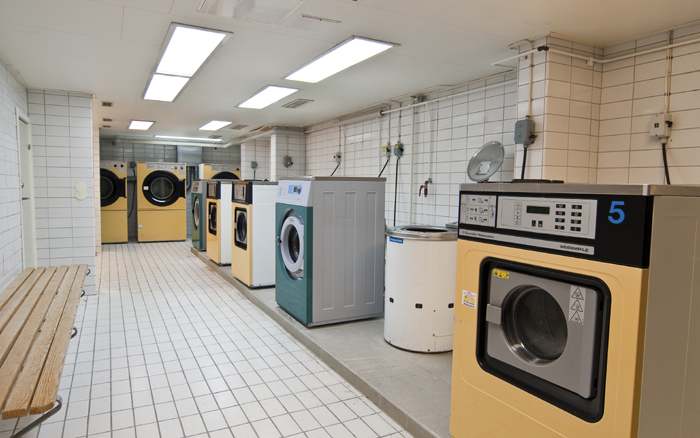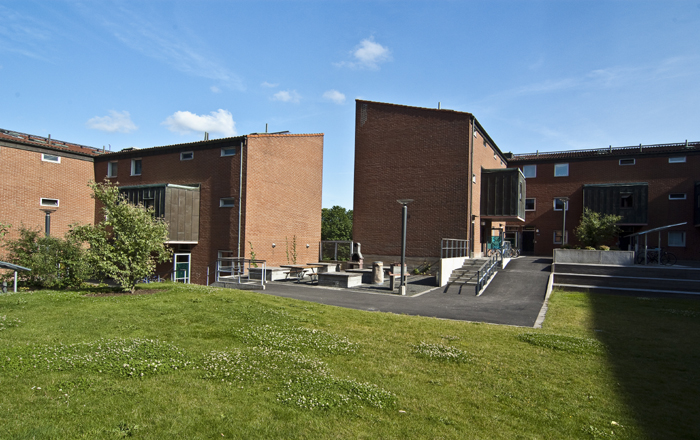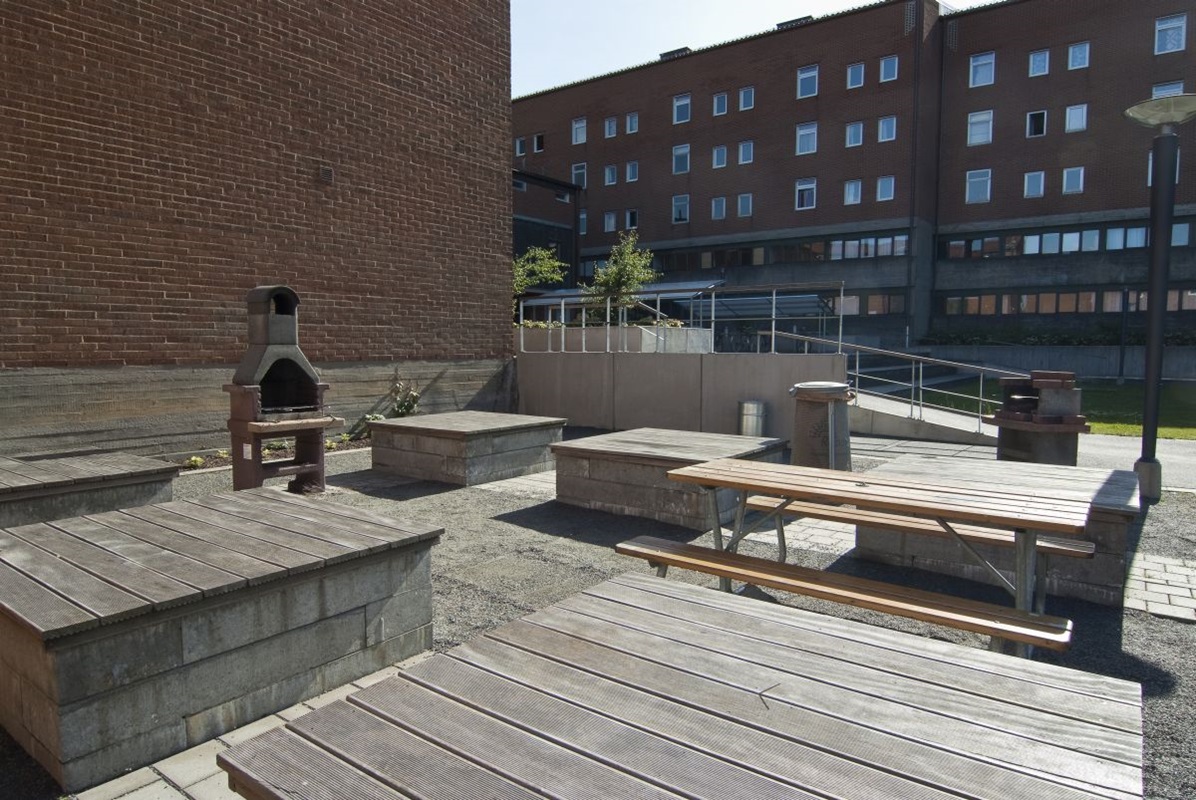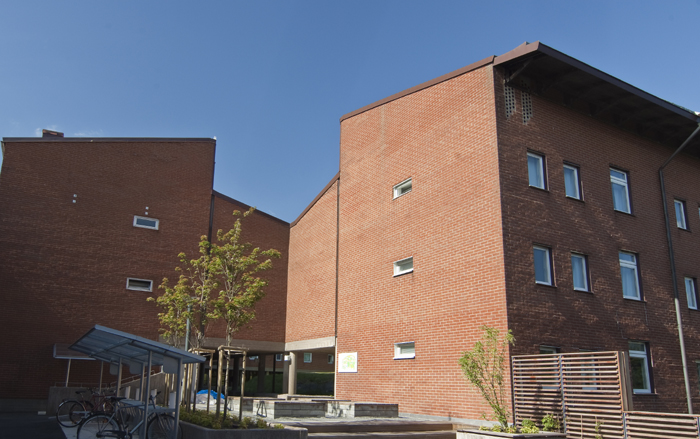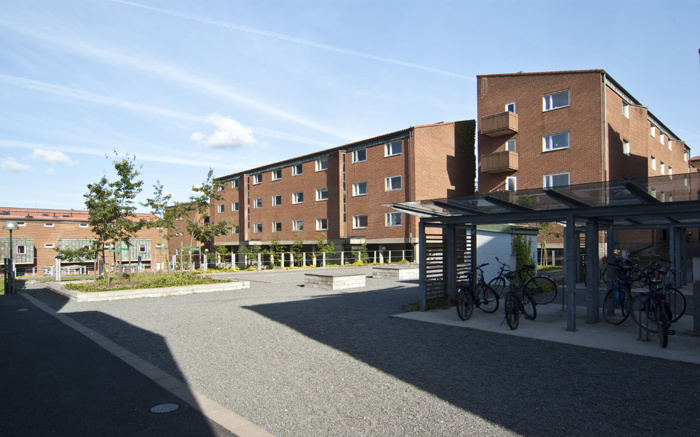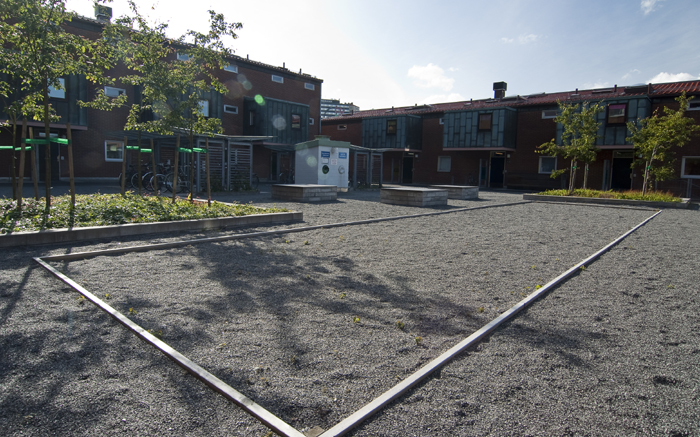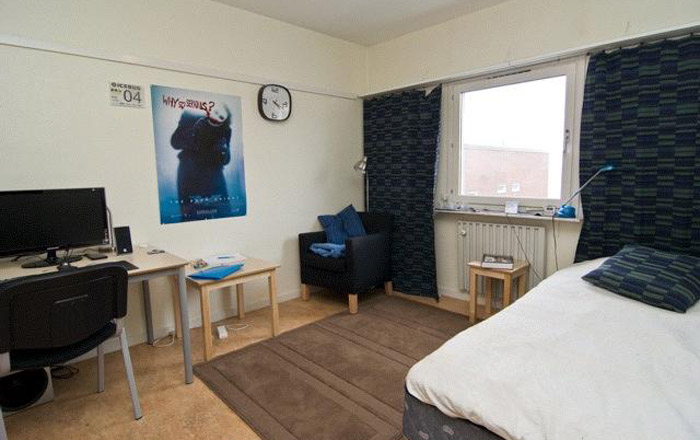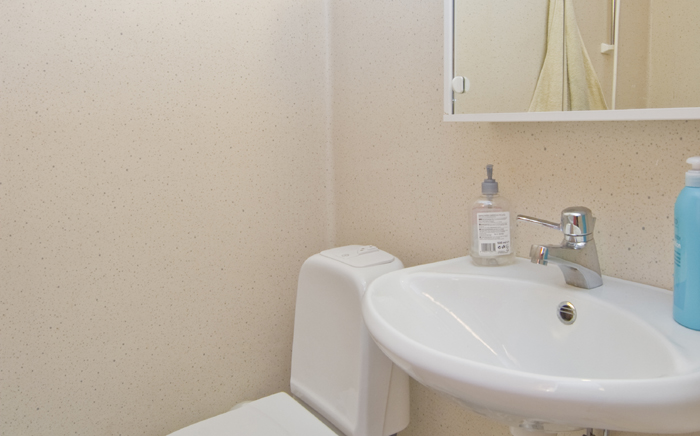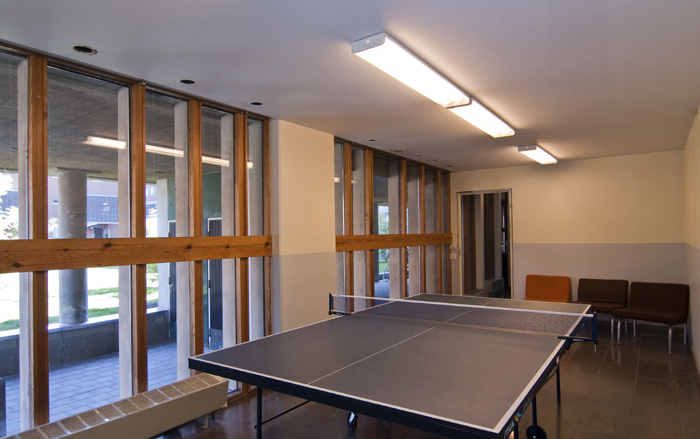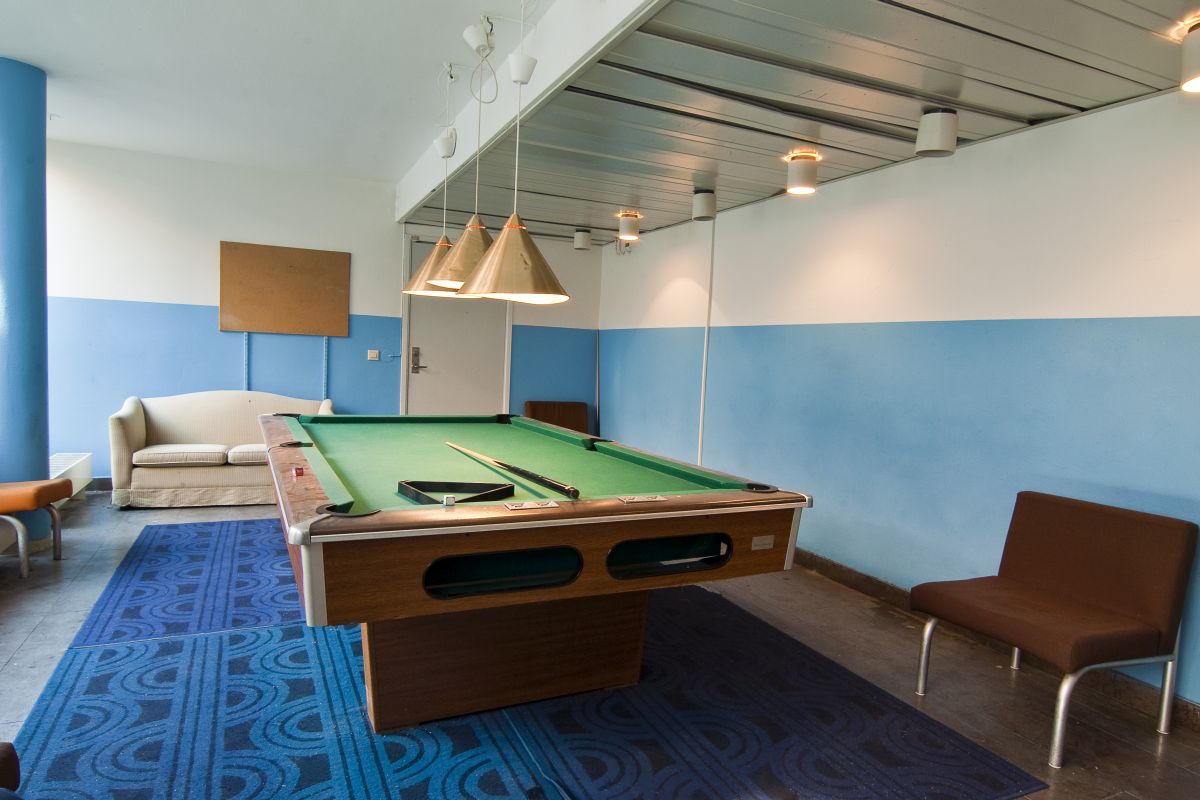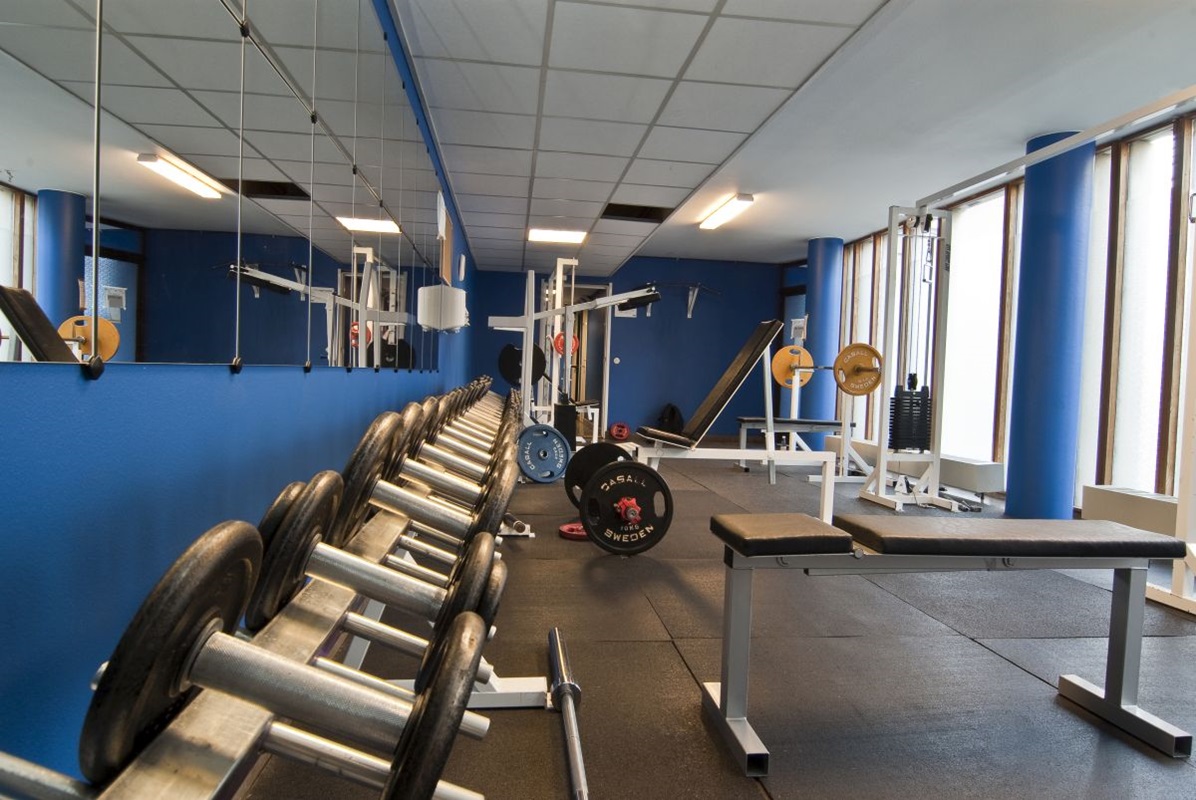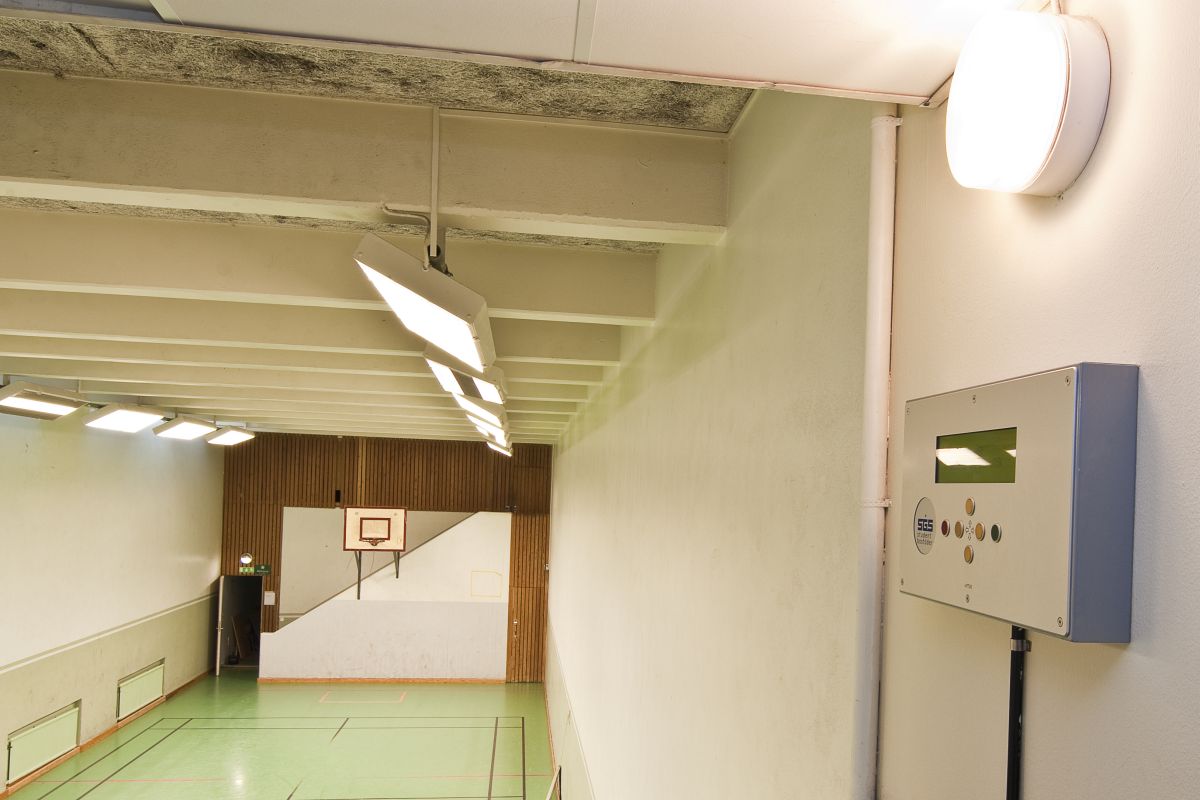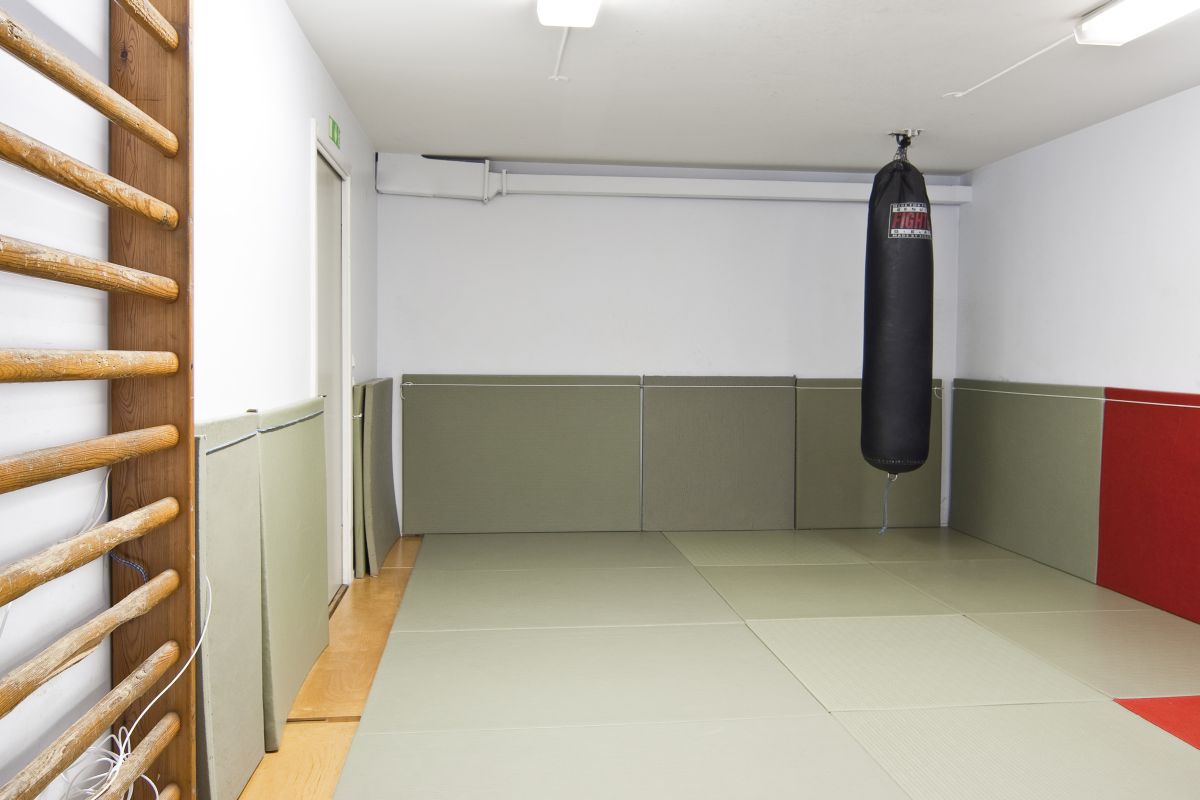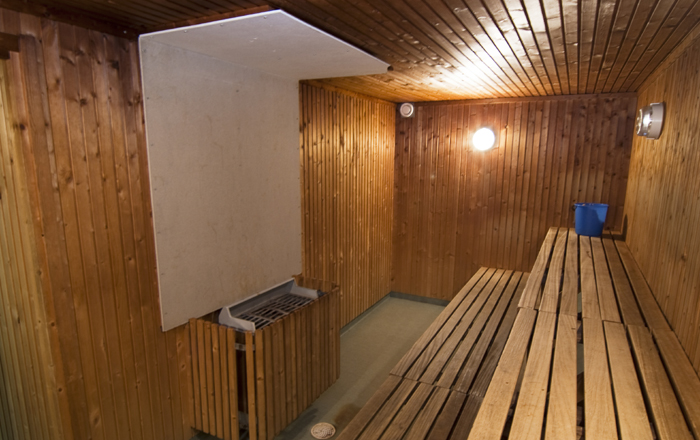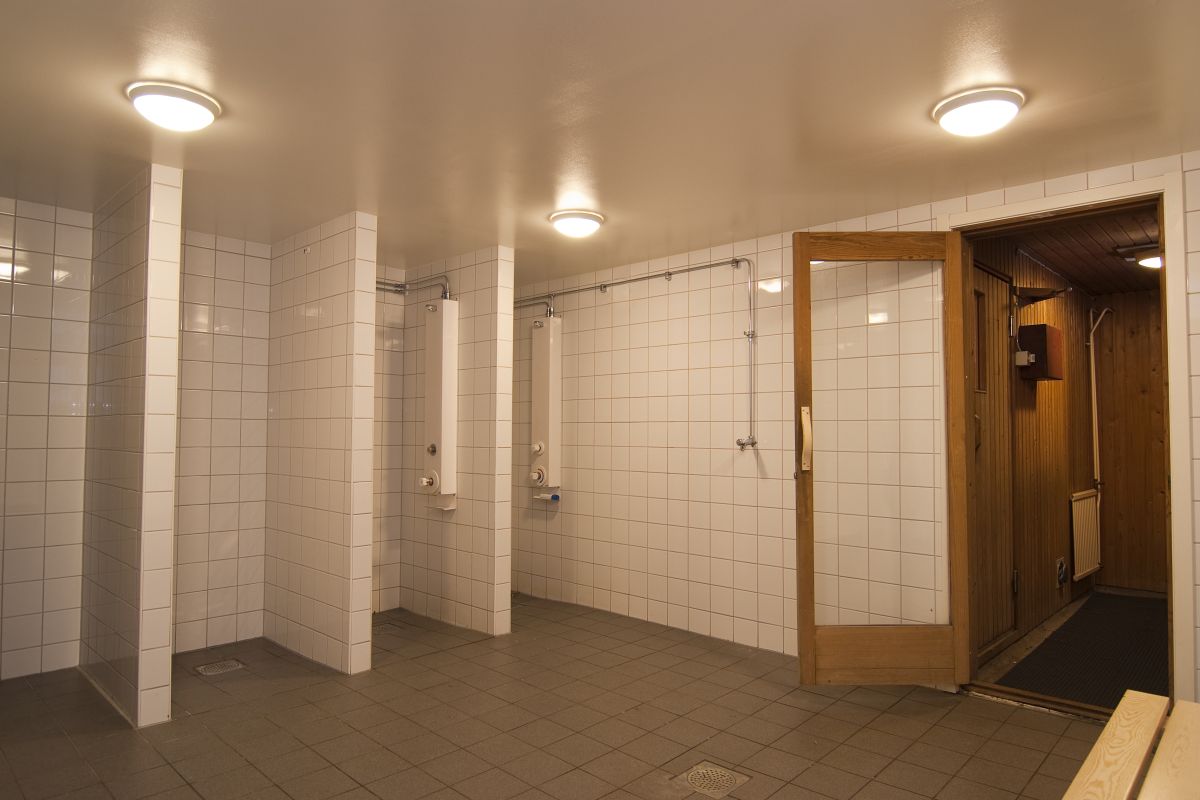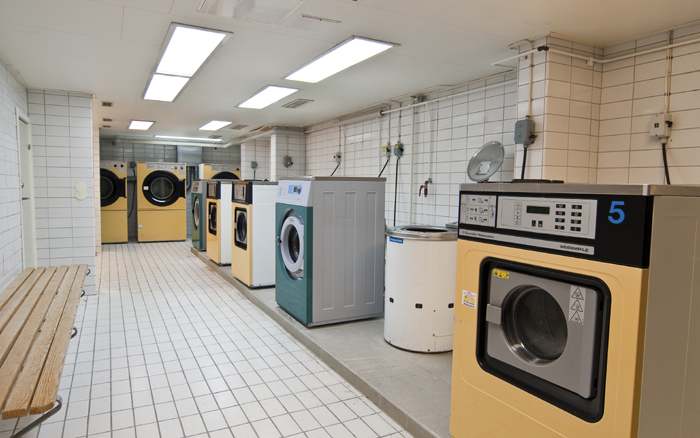 Olofshöjd
Building type
3-6 storey brick buildings, built in 1969-1971.
Communal kitchens
Communal kitchens at Olofshöjd are shared between four to eight people. Those who share the kitchens are jointly responsible for the daily cleaning. SGS Studentbostäder clean the floors and free surfaces once every two weeks.
Our largest area
Our Olofshöjd area features 1410 apartments and rooms, but the little gardens surrounded by low buildings nevertheless convey a sense of small-scale living and community. As a residential area, Olofshöjd has almost everything you could ask for. Café, restaurant, day-care centre, study room, gym in the area... The services available at Olofshöjd cover the complete spectrum!
From Olofshöjd it is a 10 minute walk to the Chalmers area and Humanities Library (University of Gothenburg). In just 15 minutes you reach the Avenue. You are also close to Fysiken Gibraltargatan and Fysiken Klätterlabbet, two large gym and fitness centres owned by Gothenburg five student unions.
Apartments
| Apartment Type | Number | Living Area | Rent | Estimated waiting time | Floor Plans | |
| --- | --- | --- | --- | --- | --- | --- |
| Single room, shared kitchen, furnished | 1034 | 18.5 | 3841 - 3907 | about 19 months | | |
| Single room, handicap adapted, furnished | 10 | 23.7 - 32.4 | 3658 - 4226 | about 22 months | | |
| One room and kitchenette, unfurnished | 7 | 27 - 35 | 4744 - 5089 | about 42 months | | |
| One room and kitchen, unfurnished | 74 | 28 - 47 | 4582 - 6401 | about 38 months | | |
| Two rooms and kitchen, unfurnised | 153 | 38 - 74 | 5661 - 8878 | about 39 months | | |
| Three rooms and kitchen, unfurnished | 128 | 56 - 71 | 7372 - 7764 | about 44 months | | |
| Four rooms and kitchen, unfurnished | 4 | 85 | 9344 | about 60 months | | |
Details
Garage
Mc Garage
Bike Storage
Gym
PoolHall
Sauna
Internet
Elevator
Adapted For The Disabled
Beachvolleyball
Barbeque
Customer centre
At Kundcenter Olofshöjd you will meet Customer Service to help you in all matters and our caretakers / property managers who fixes in your home and the property you live in.

Address
Utlandagatan 24
412 80 GÖTEBORG
Phone
031-333 64 00
Openinghours
Monday-Friday 09:00 - 16:00
Move in info
Welcome to Olofshöjd!
Contact form (if you need to contact us in any case) you will find when you log on to My pages.
Internet
SGSNET broadband is included in the rent.
Information about your Internet connection (how to register and setup) can be found under Internet/Guides. Remember that when you register it is the customer number printed on your rental contract you should use.
Gates, parking
The gates to Kundcenter are open three days before and three days after the turn of the month for those who move in- and out. You may borrow the key to the gates at other occasions from your Kundcenter. Parking within the area is not permitted.
Storerooms
Most flats have their own storeroom. For single rooms one storeroom is shared for those who also share a kitchen.
Furniture
Inventory list Olofshöjd

Special inventory list Olofshöjd (applies only to Uppstigen 127 - 133 and 132 - 138).
Lending
At Kundcenter you can lend you an iron, cool bag or trolley.
Household wastes/recycling
There are three recycling stations for glass, paper, metal, plastic, clothes and batteries in the area. There are also four stations for composting.
Communal kitchen
The communal kitchens at Olofshöjd are shared between four to eight people. Those sharing a communal kitchen are responsible for the day to day cleaning. You find comfort rules on the notice-board in the kitchen. SGS Studentbostäder will clean the floor and empty spaces once a fortnight.
Communal rooms
Cycle rooms in the garage at Olofshöjdsgatan and at entrances 108 and 303. It is not permitted to park cycles in the stair-wells.


Table tennis room in 309. No booking required.


Exercise hall between entrances 310 and 312. Book in 312 or use "My pages".


Gym in entrance 301. Follow the instructions given by the Students' counsil to become a member.


Sauna by the gable at 135. Book on the booking-board in entrance 135 or use "My pages".


Sauna in 419. Book on the booking-board outside of laundry 407 or use "My pages". The Sauna by 310 does not have to be booked.


Pool room in 413. Book on "My pages" or on the booking-board outside of laundry 407.


Café Olof in 305.


Study room i 203. No booking required.

The Students' counsil (FR) manage some of the communal rooms, see

www.olofshojd.se

.
Laundries
The laundries are at entrances 102, 104, 112, 135, 146, 222, 256, 302, 307, 314, 405, 407 and 415. You only have access to the laundry rooms in your specific area. In each laundry at 102, 222, 307 and 407 there is one machine that cannot be booked beforehand. You may use that machine when it is available. You will find information about the washing-hours in each laundry. The booking boards are in laundry 135, 222, 307, 407 and in the exercise hall 310. You can make your booking on our website, "My pages", or on the booking board in the laundry. You have access to the laundry 30 minutes after your booked time ends to dry the laundry.
Electricity
Electricity is included in the rent with the exception of the following.
NOTE! If you live on Uppstigen 100-11 to 100-17 or on Hjulmakaregatan 6-051, you have a preliminary charge for electricity, which means the following:
Electricity is handled by SGS and added to the rent, which means that tenants do not have to sign an electricity contract.
Rent
Information about 10-month rent
TV
Tele2 is responsible for cable TV, phone 90 222.
Post & parcels
Letters and parcels that do not fit in the mailbox will be sent to the Postnords service point.
If you want to send a letter or a parcel please check Postnords website.
We do not accept any letters or parcels at the local Kundcenter at Olofshöjd.
If you receive a letter that is not adressed to you then you should cross out the recepients name and adress, write "Retur" on the envelope and drop it in the yellow Postnords postbox.
Students' council (FR)
The Students' council, called "FR", consists of tenant representatives, who have regular meetings with SGS Studentbostäder to discuss matters concerning the maintenance of the area. www.olofshojd.se