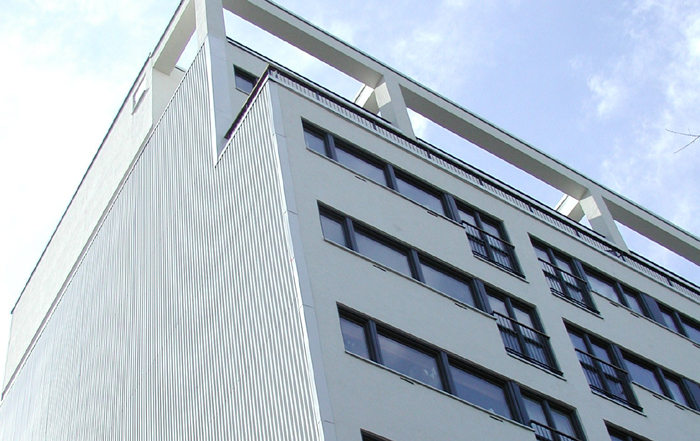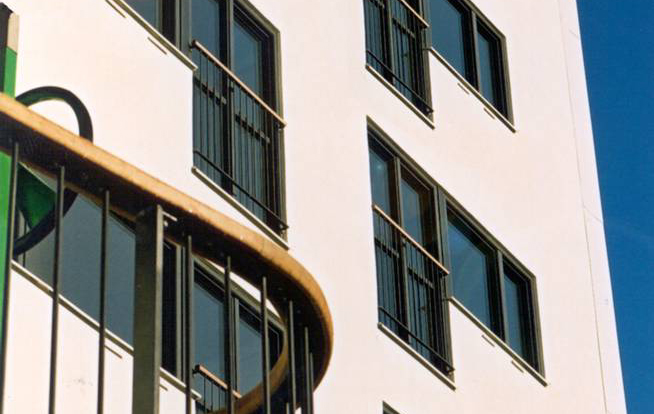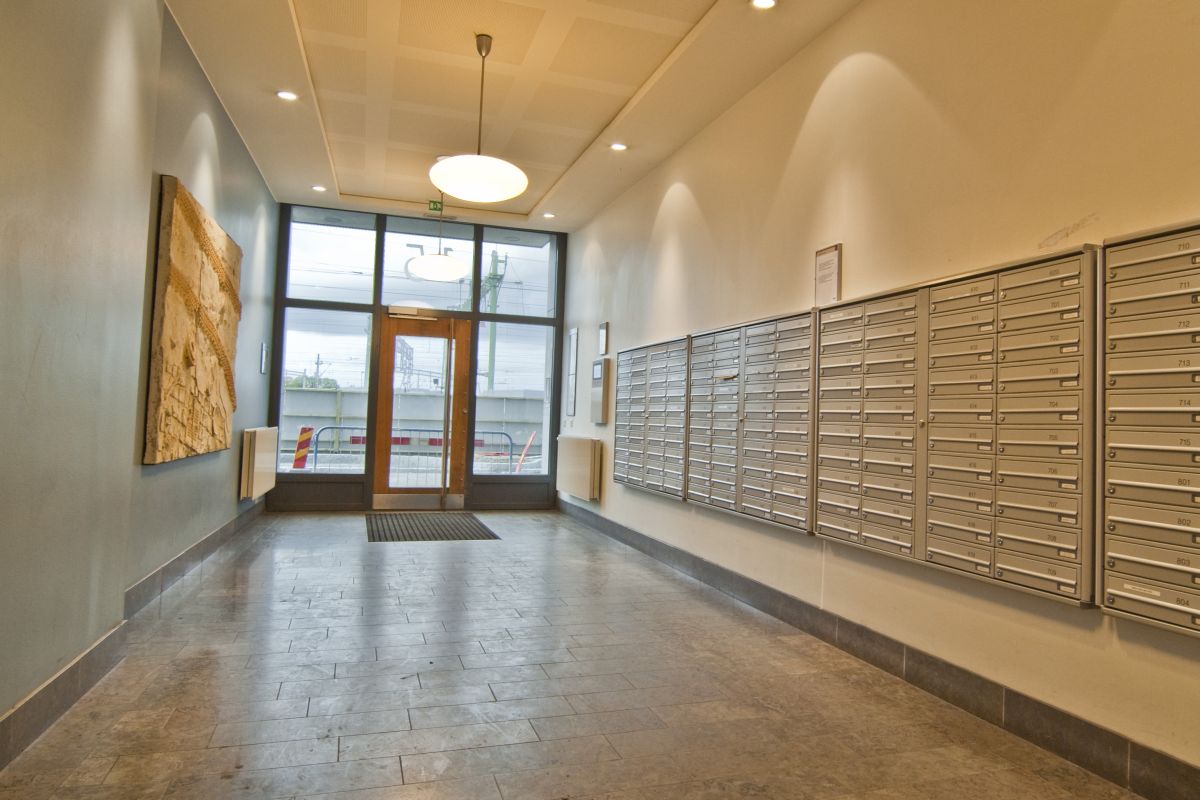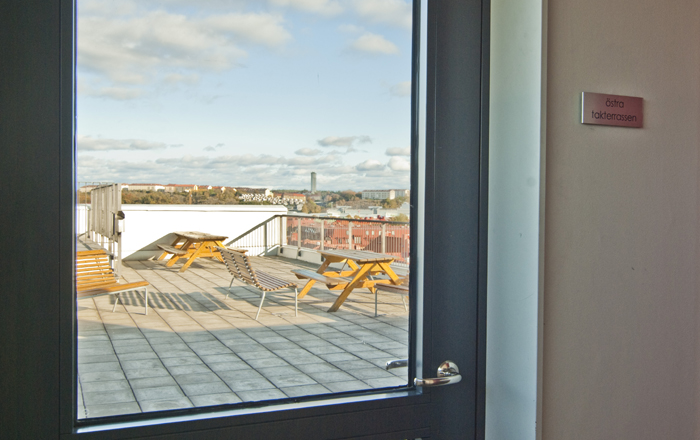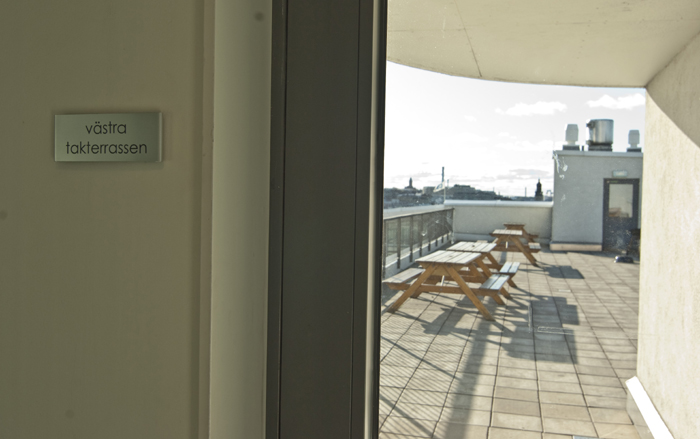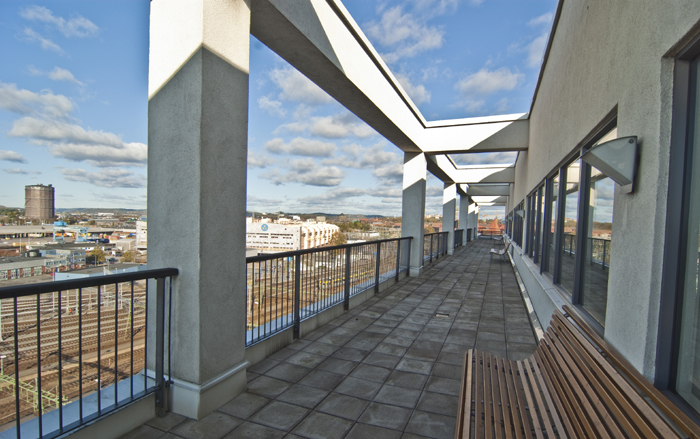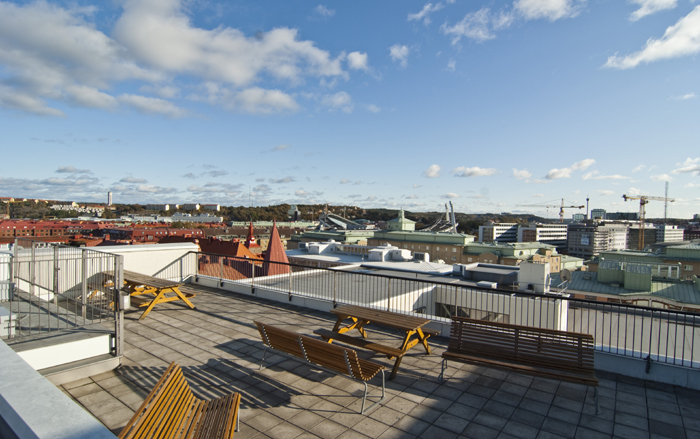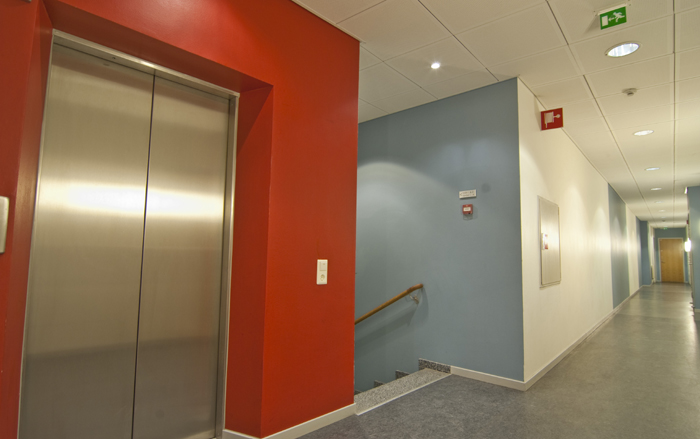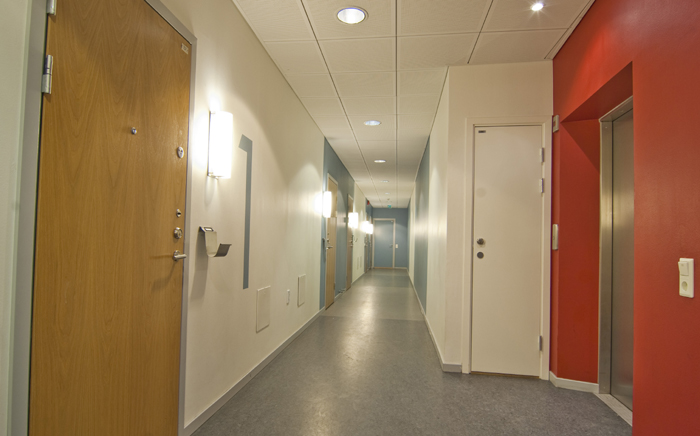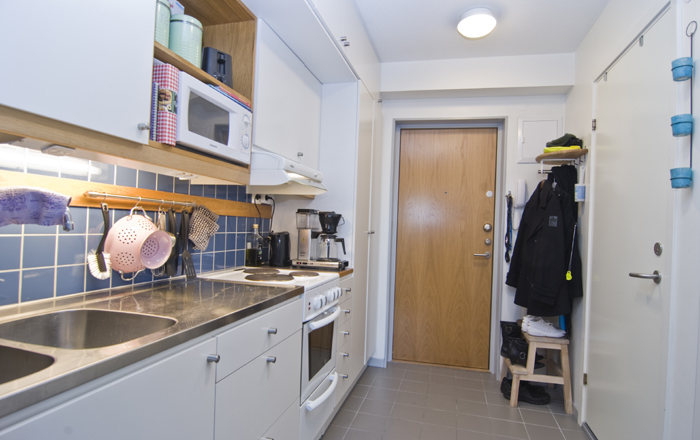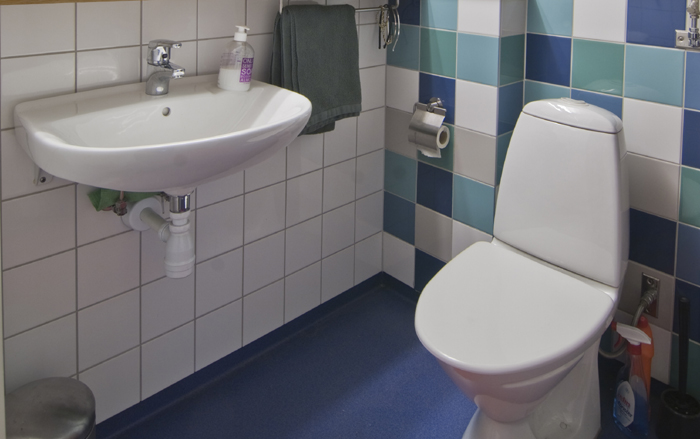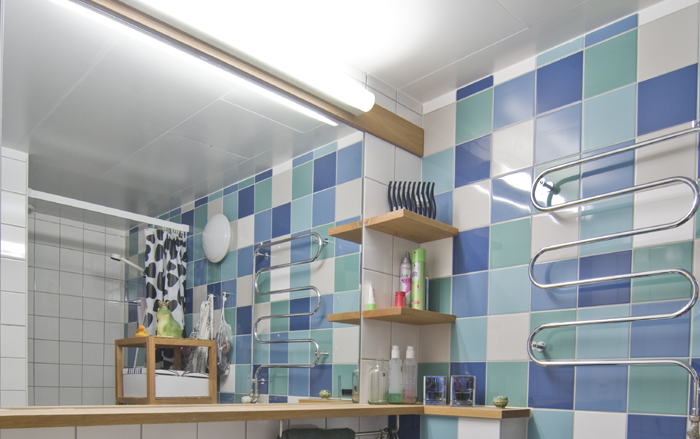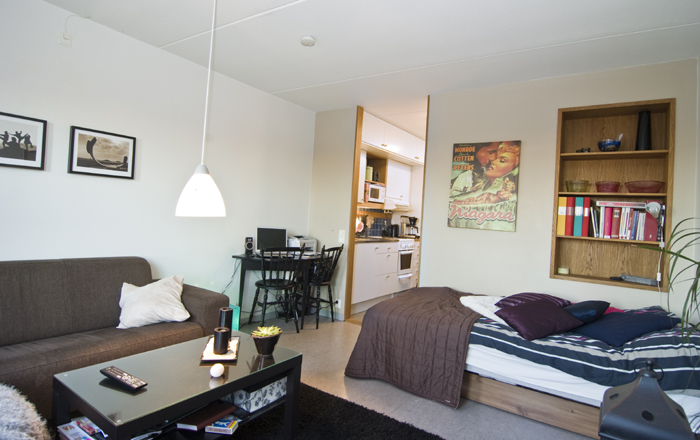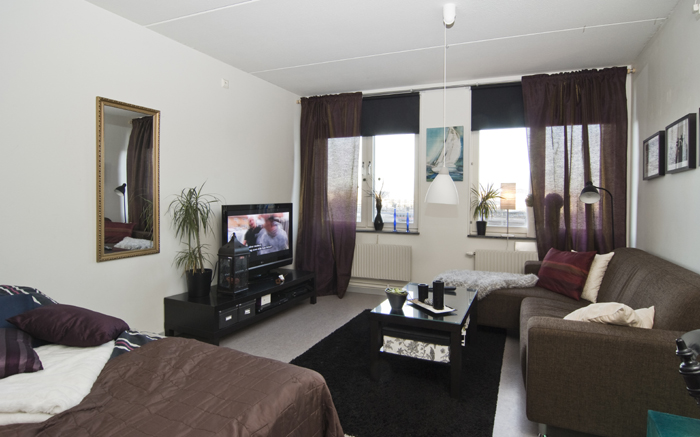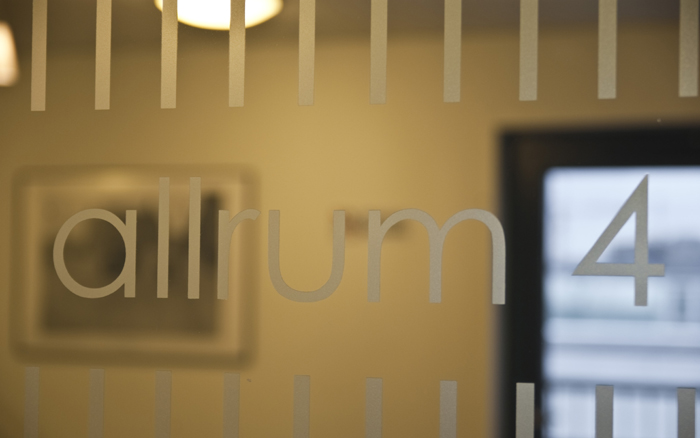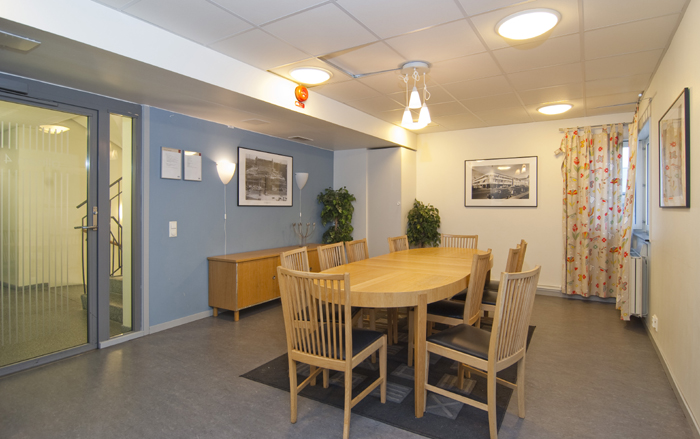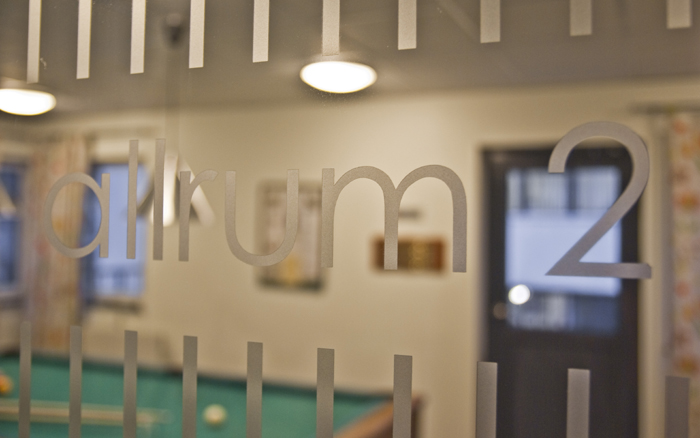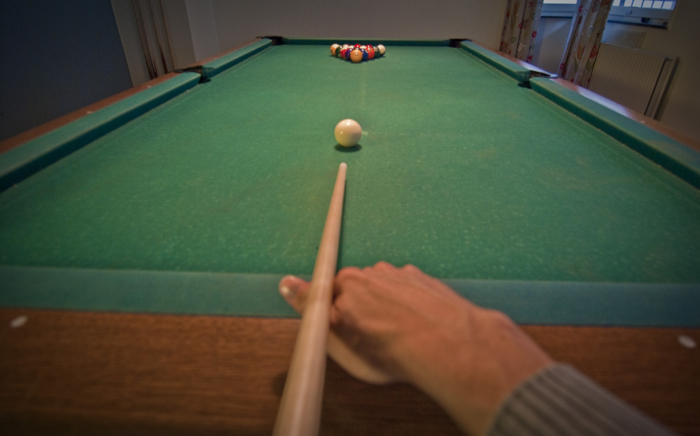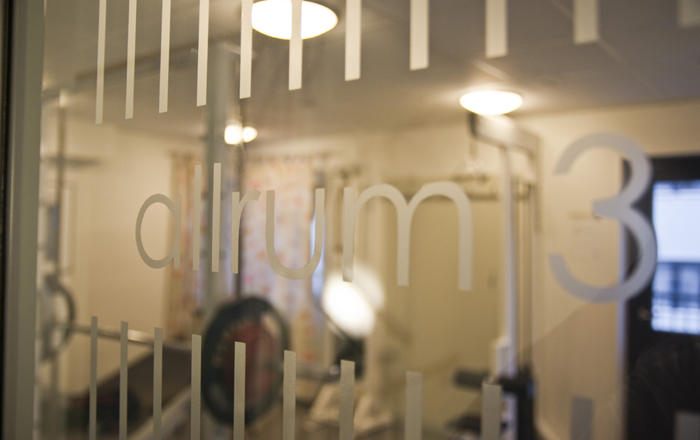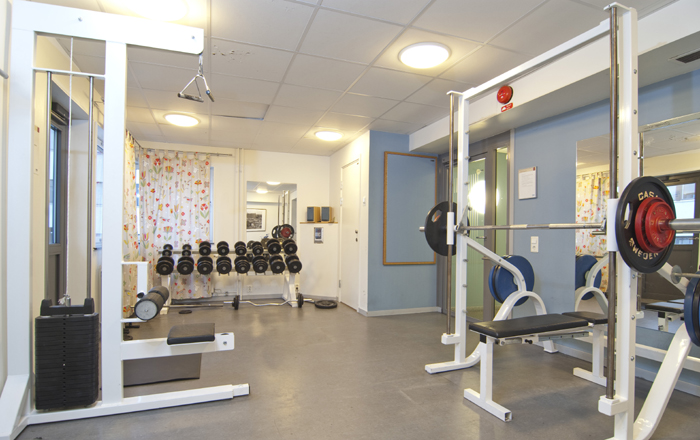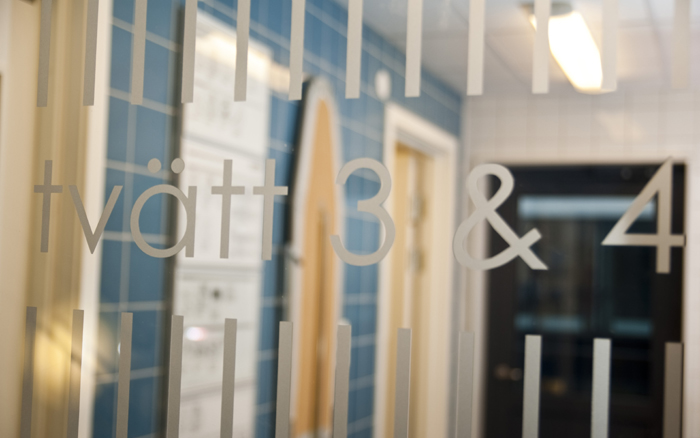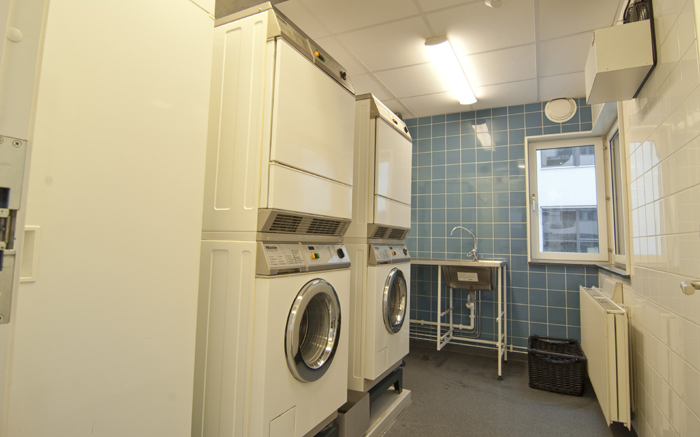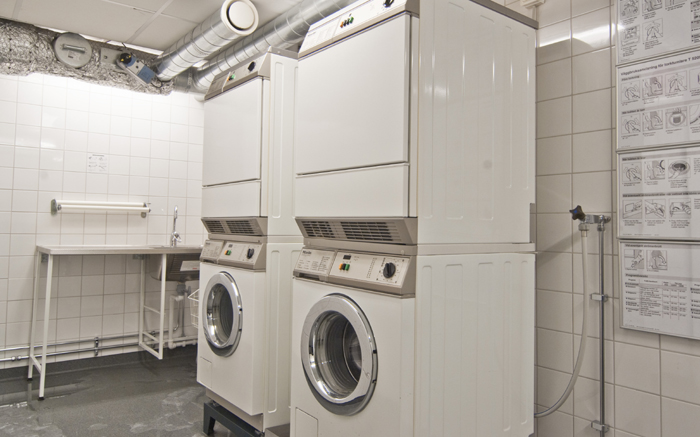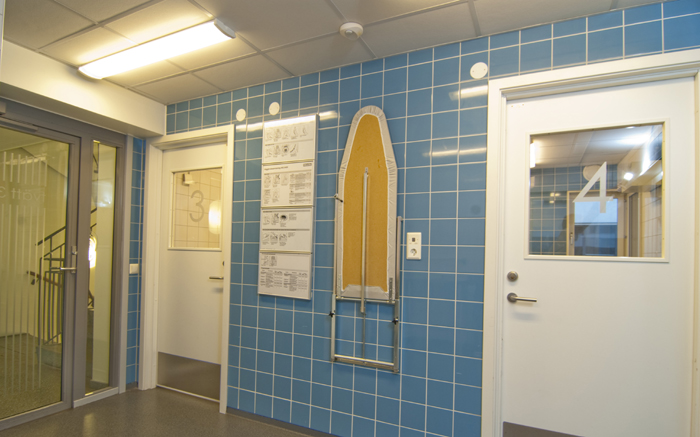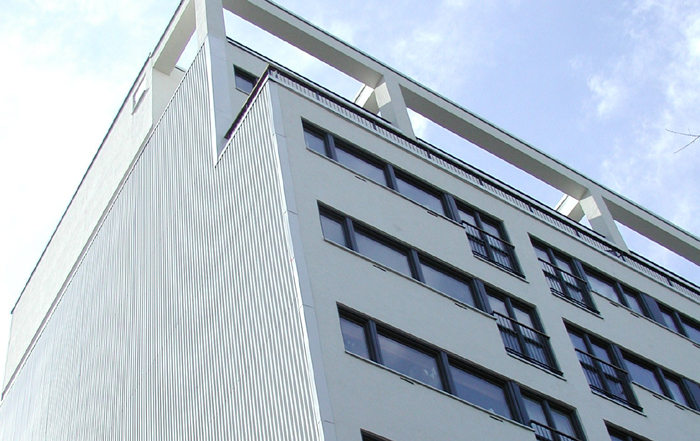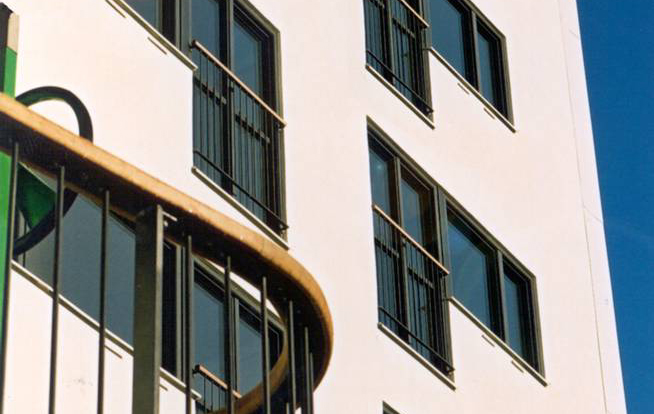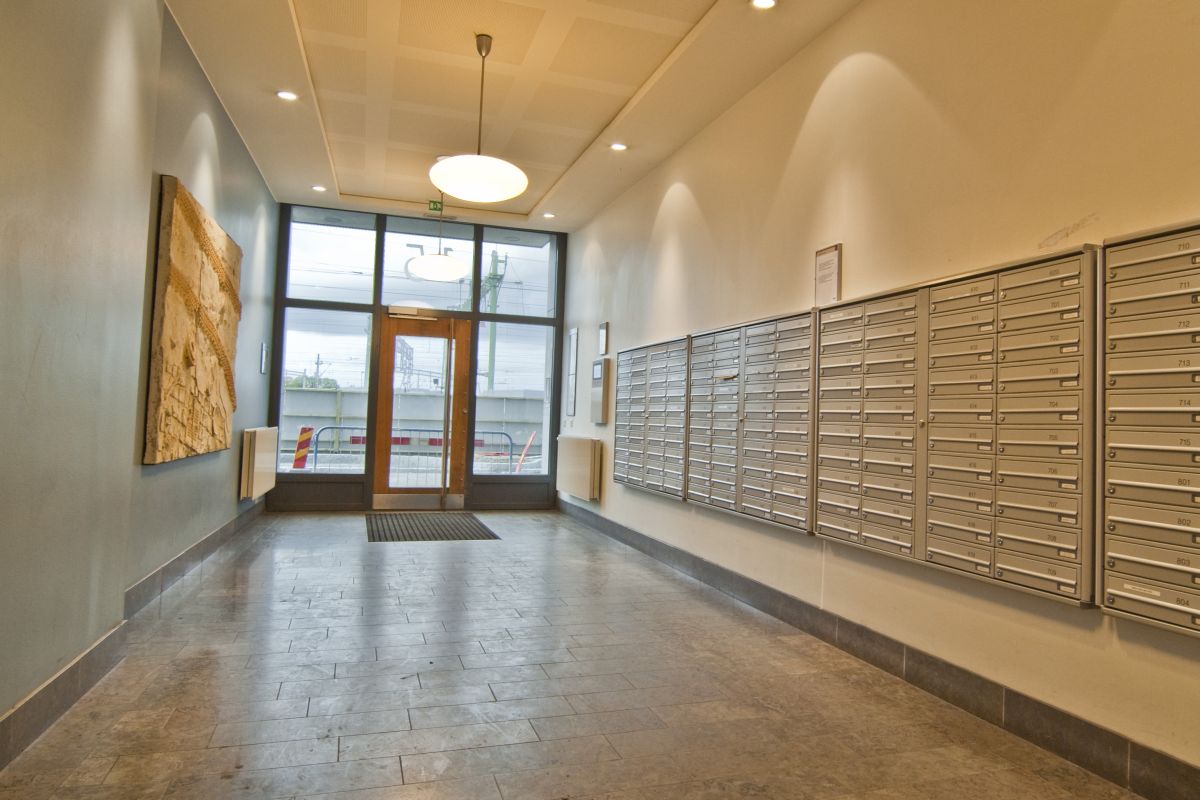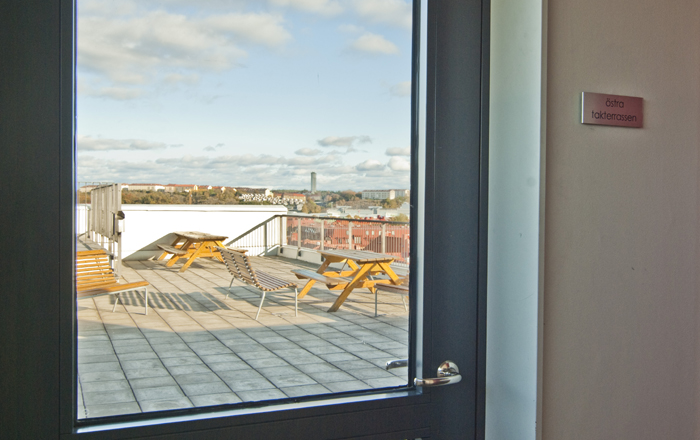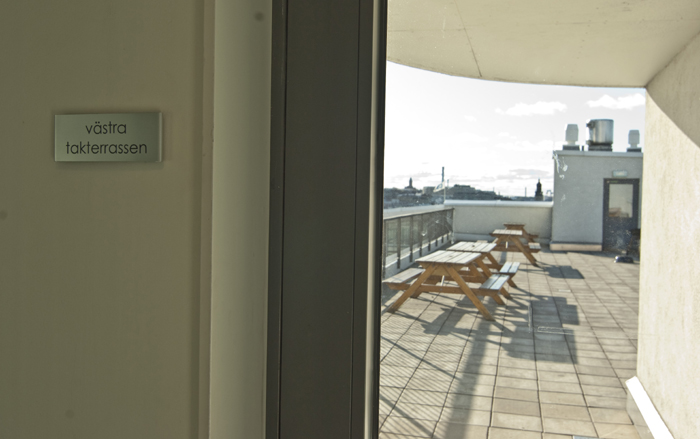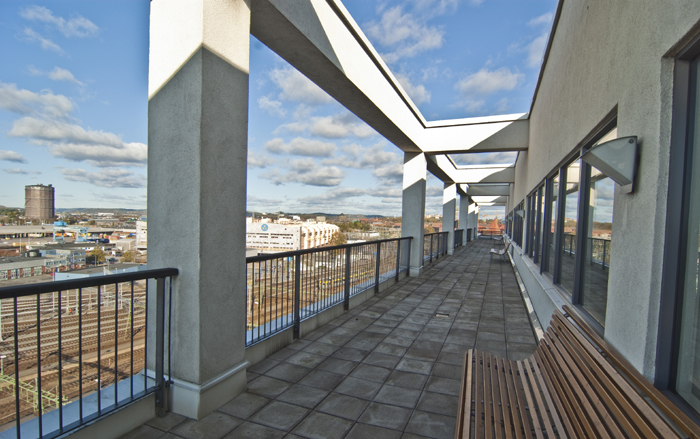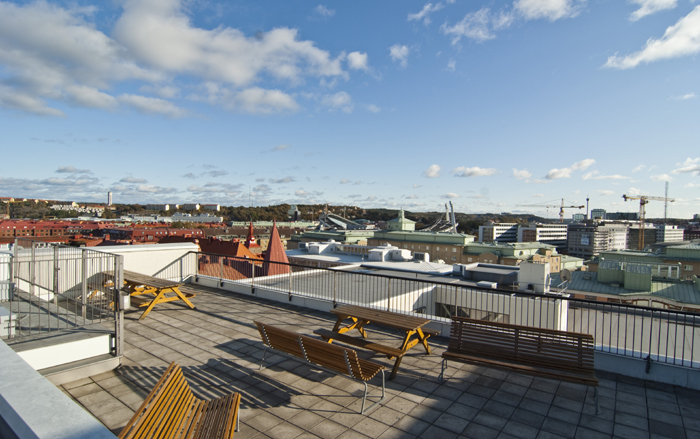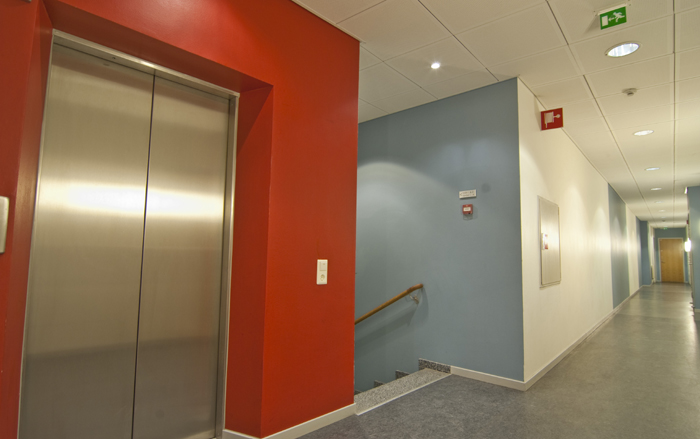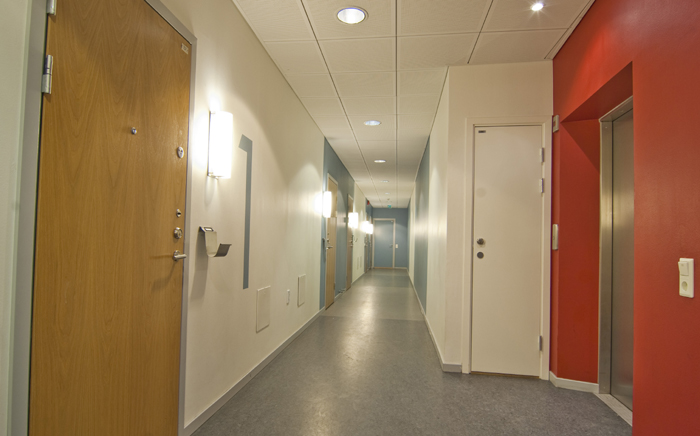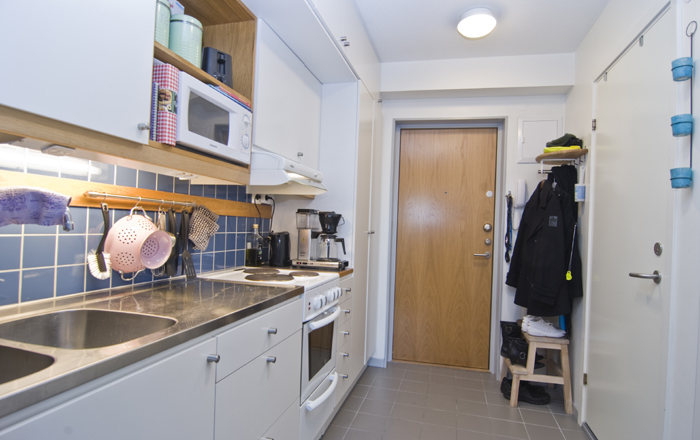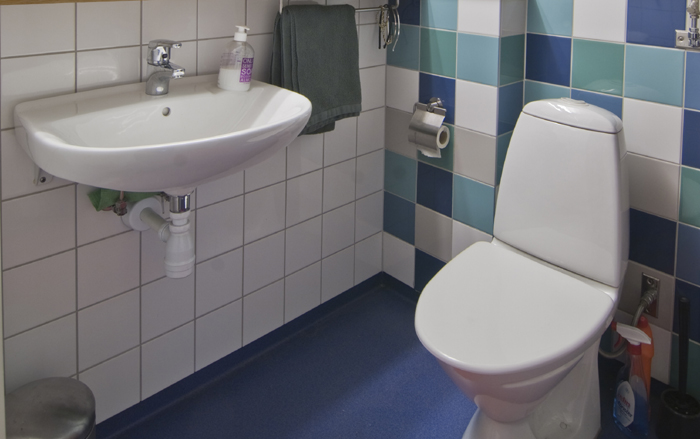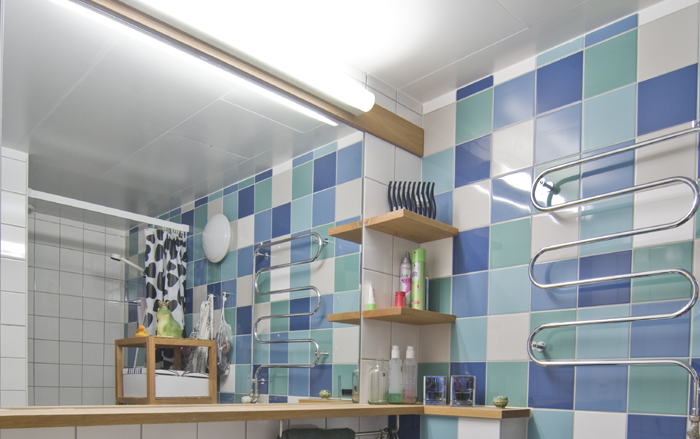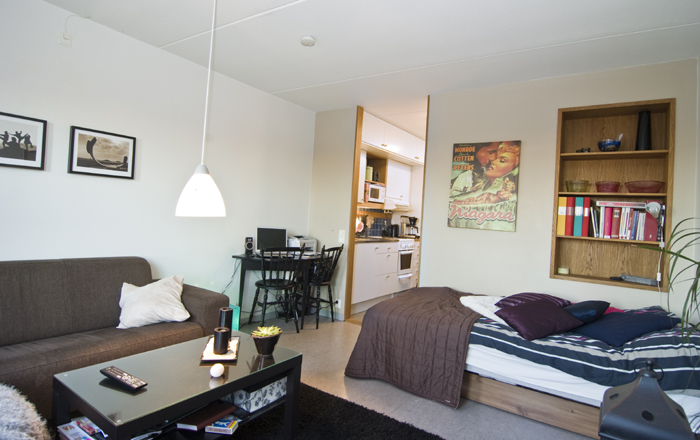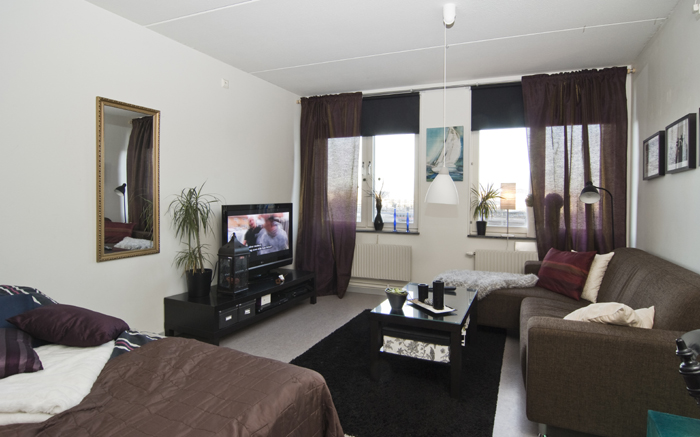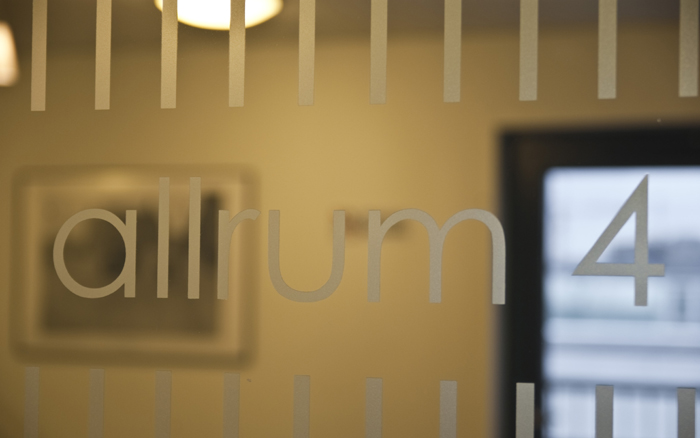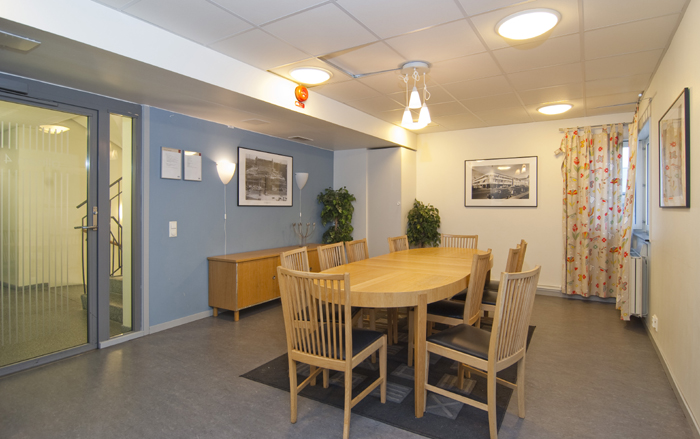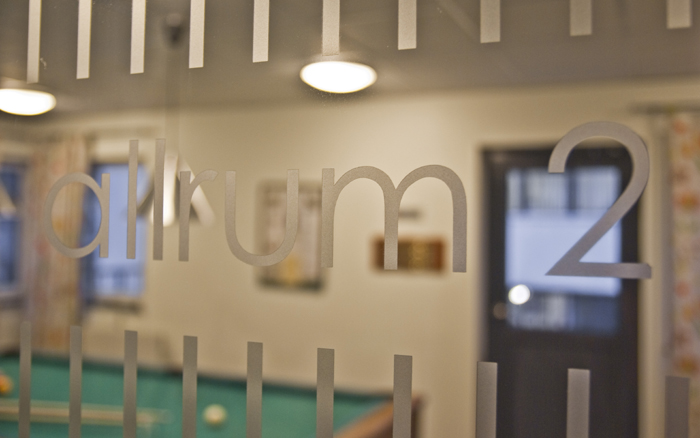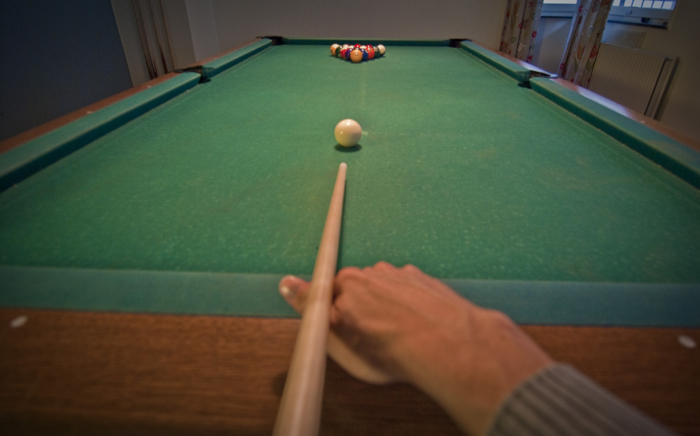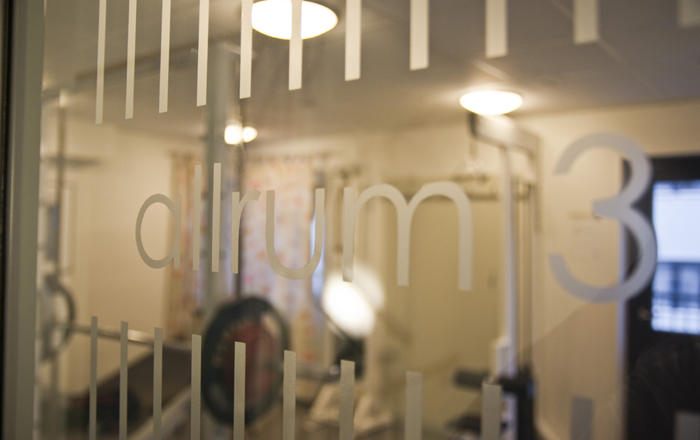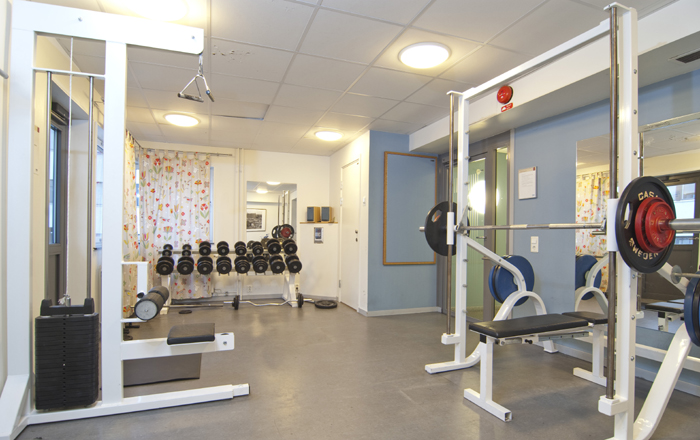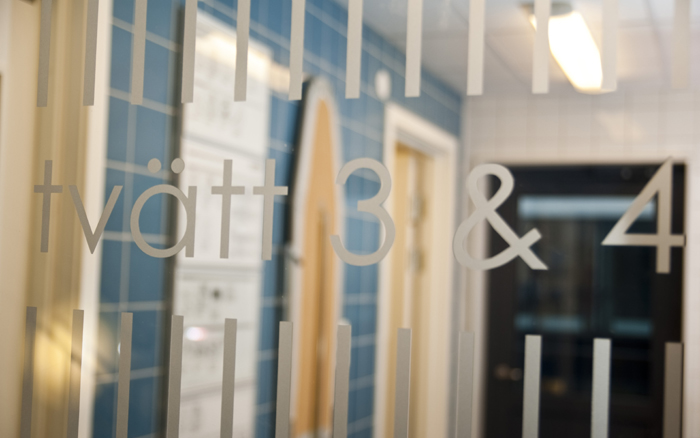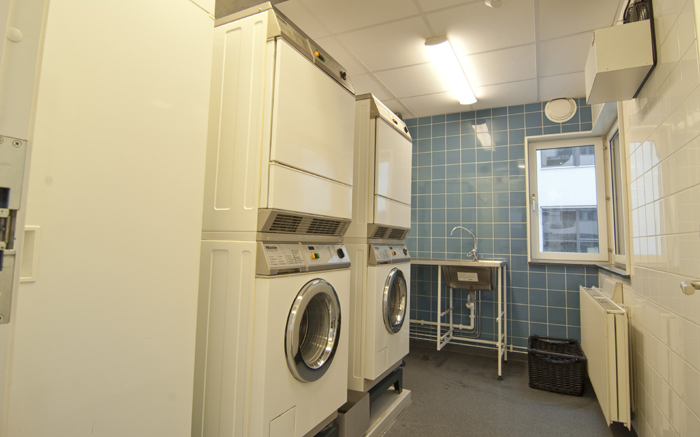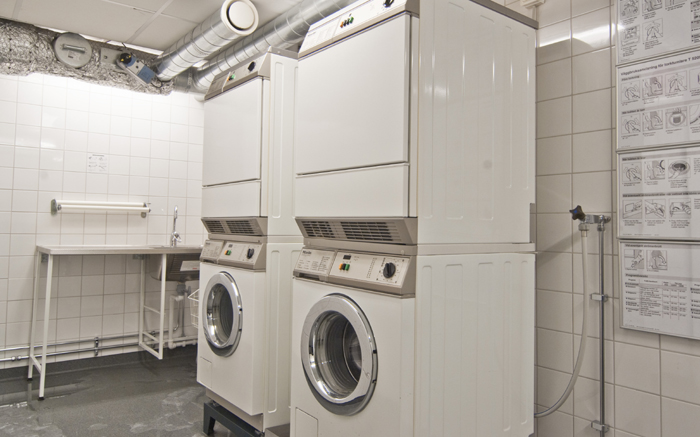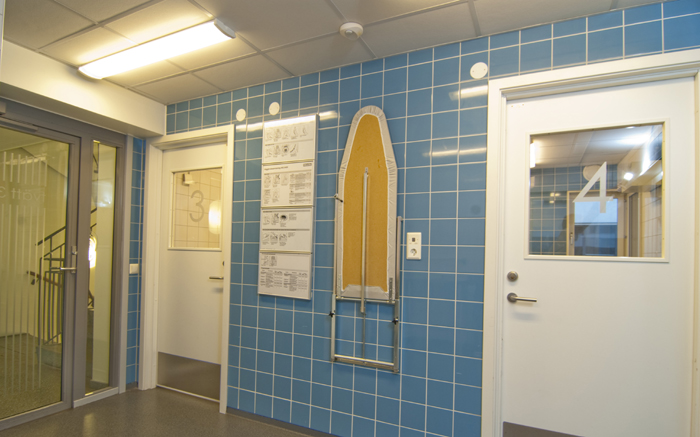 Odin
Burggrevegatan 15
Building type
A modern 9-storey building in functional style. It was built in 2002.
Apartments
127 × 1 room with kitchenette
7 × 1 room with kitchen
16 × 2 rooms with kitchen

2 spacious common roof terraces with a magnificent view.
Odin
Our Odin residence is situated in the area Stampen, which has long been an important focal point for the public transportation net in Göteborg. Most of the apartments sport terraces or French balconies. Food store and bowling hall in the block. 250 metres to the central station (Centralstationen).
Apartments
Details
Garage
Bike Storage
Gym
PoolHall
Diner
Internet
Elevator
Customer centre
At Kundcenter Johanneberg you will meet Customer Service to help you in all matters and our caretakers / property managers who fixes in your home and the property you live in.
COVID-19

NOTE! Due to the increased spread of infection and the stricter advice that the Västra Götaland region has issued in connection with Covid-19, we only accept scheduled visits to our Customer Centers. To book an appointment, call your customer center or use the contact form on our website. Use the heading "Appointment booking". You can book a meeting between 09.00 - 15.45 every weekday. During these times, we will limit the number of visitors to our premises.
Address
Richertsgatan 2 A
412 81 GÖTEBORG
Phone
031-333 64 40
Openinghours
Monday - Friday 09:00 - 16:00
Phone hours
Monday - Friday 09:00 - 16:00
Move in info
Welcome to Odin!
Contact form (if you need to contact us in any case) you will find when you log on to My pages.
Internet
SGSNET broadband is included in the rent.
Information about your Internet connection (how to register and setup) can be found under Internet/Guides. Remember that when you register it is the customer number printed on your rental contract you should use.
Fittings
The flat is unfurnished.
The following fixtures are included in the flat: hat shelf or coat-hooks
Storerooms
All flats have their own storeroom.
| | | |
| --- | --- | --- |
| Flat no 101 – 308 | storeroom no 1 | floor no 1 |
| Flat no 309 – 502 | storeroom no 2 | floor no 1 |
| Flat no 503 – 703 | storeroom no 3 | floor no 1 ½ |
| Flat no 704 – 907 | storeroom no 4 | floor no 1 ½ |
| Flat no 908 – 909 | storeroom no 5 | floor K (-1) |

Vacuum cleaners
The house is equipped with built-in vacuum cleaners.
Electricity
Electricity is not included in the rent. Report to Göteborg Energi AB, tel 031-62 62 62, or on their website http://www.goteborgenergi.se/English/Customer_service
Note:It is very important that you make a moving-in notification, otherwise there might be no electricity in the apartment you move into.
Your meter is in the electrical centre in the flat. The electrical centre is fitted with circuit breaker, i.e. you don't need any spare plugs.
• If the fuse has blown a green sign marked zero is shown.
• Draw out the flex from the electrical equipment which has caused the blow.
• Change over the fuse so that a red zero is shown.
• If the fuse is blown several times contact your Kundcenter.
Household waste/recycling
Waste chamber with waste sorting is in the waste chamber. Information about waste sorting can be found in the waste chamber.
Laundries
There is one electronic laundry booking board in the entrance. You use the electronic key tab to book the laundry you wish to use.
| | | |
| --- | --- | --- |
| Laundry 1 | floor 1 | Carpets etc. |
| Laundry 2 | floor 1,5 | One washing machine/one tumble dryer |
| Laundry 3, 4 | floor 3 | Two washing machines/two tumble dryers |
| Laundry 5, 6 | floor 5 | Two washing machines/two tumble dryers |
| Laundry 7 | floor 7 | Four washing machines/four tumble dryers |

Roof terraces
There are two large terraces on floor no 10 and a small terrace on floor no 9, which are for the tenants' disposal. It is absolutely forbidden to enter the roof. It is not only highly dangerous but there is also a risk that the roof could be destroyed and start to leak.
Flats with a privat terrace
Flower-boxes or other objects must not be hanging on the outside of the rails. Do not place anything on the terrace which might be blown away
TV
Tele2 is responsible for cable TV, phone 90 222.
.