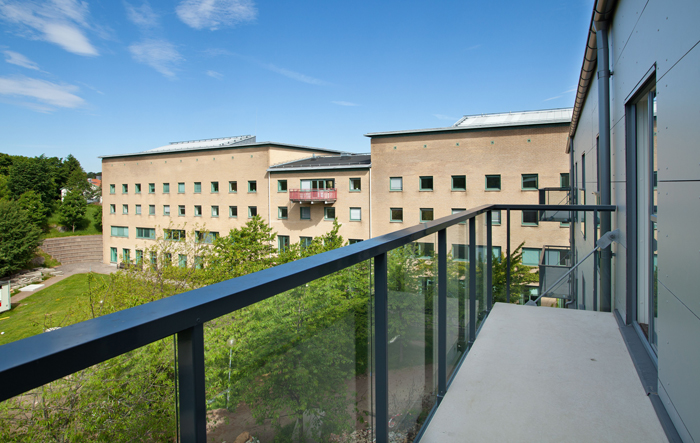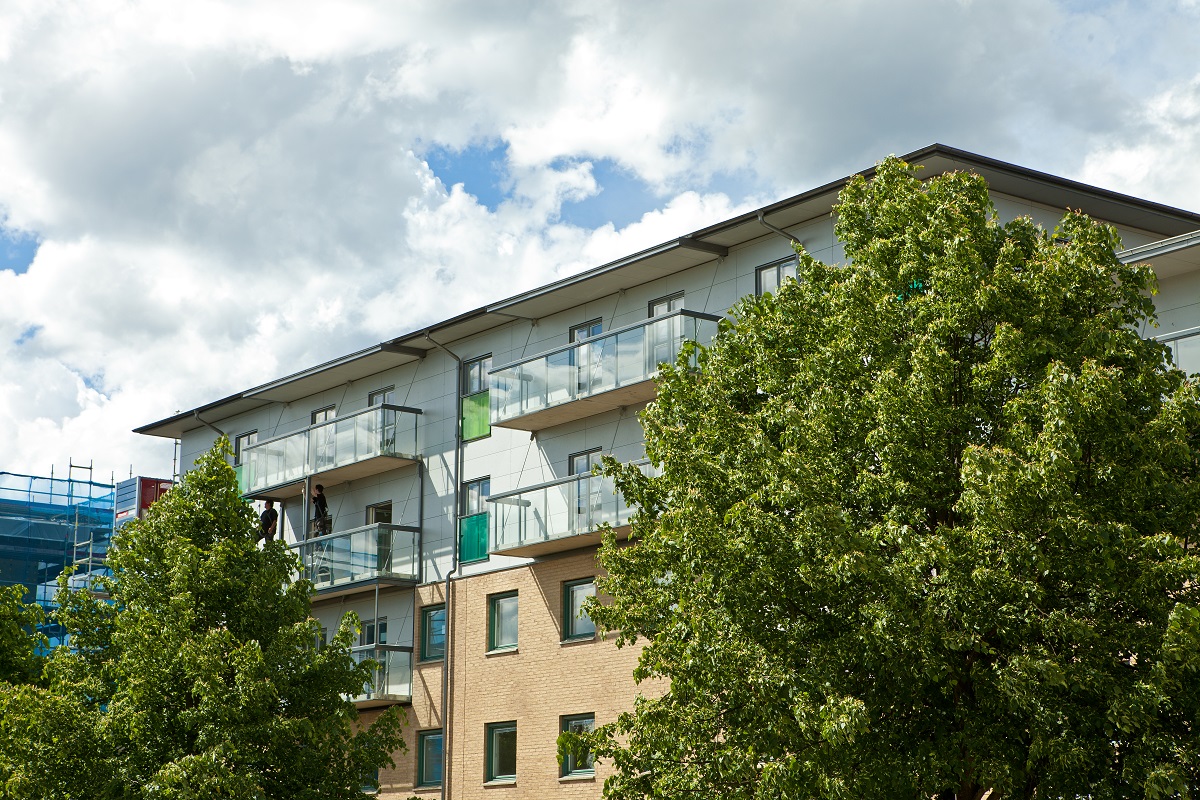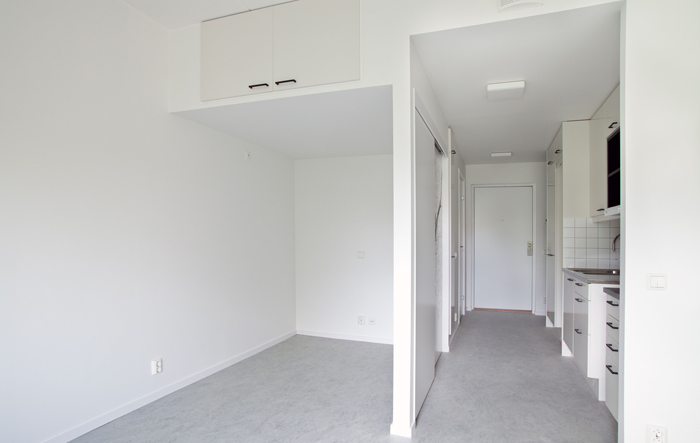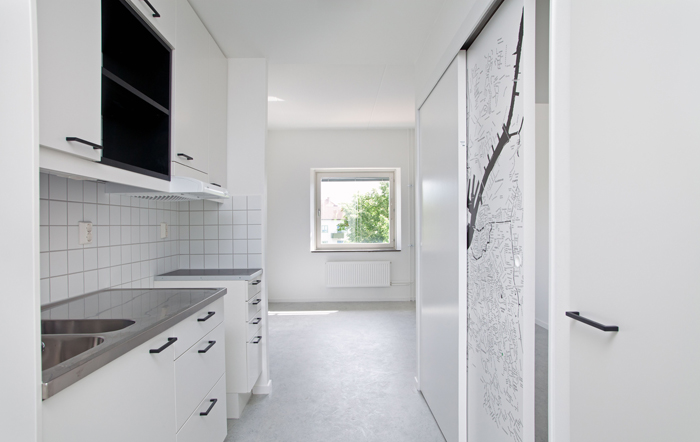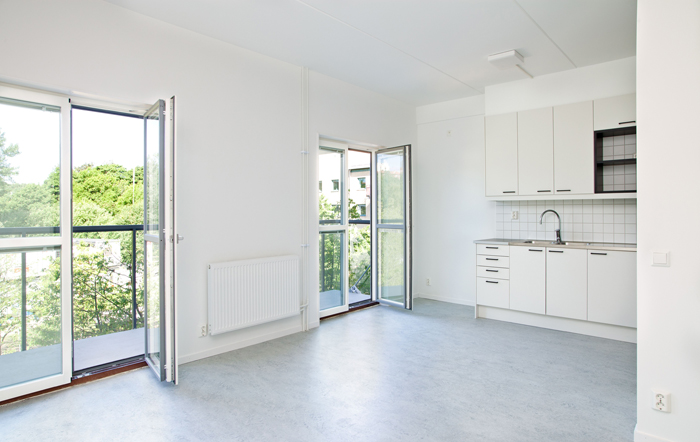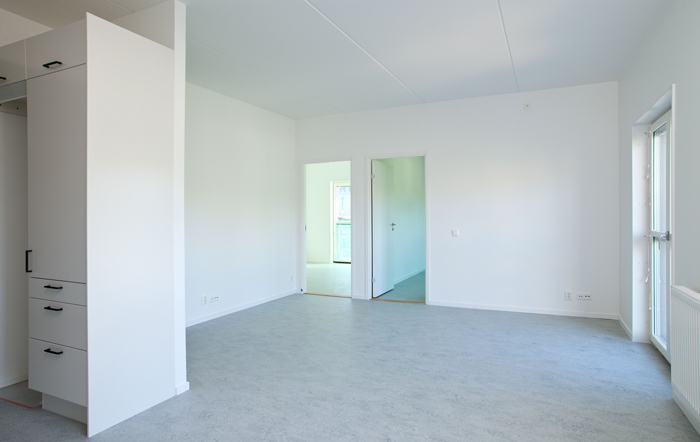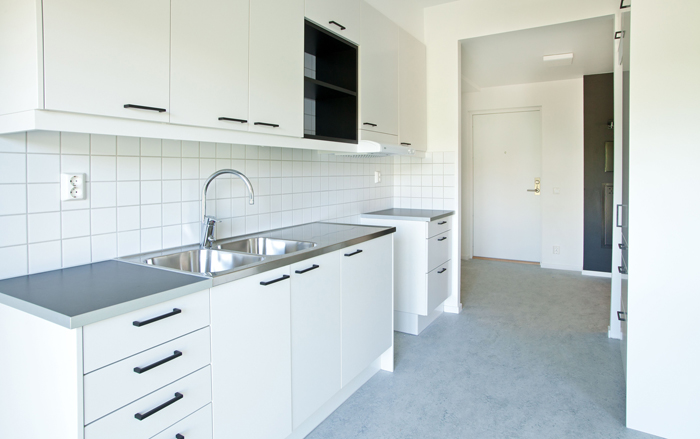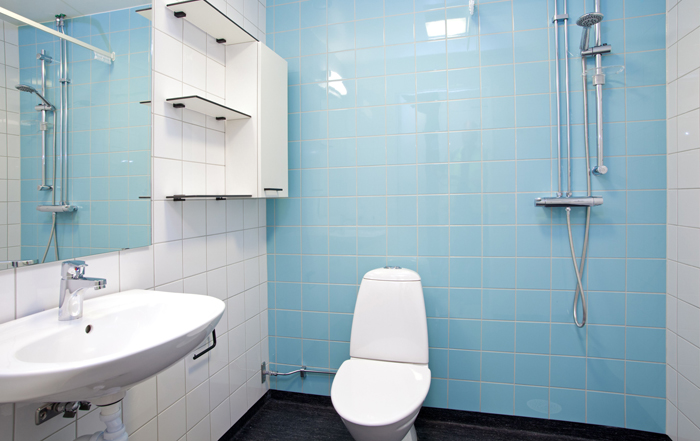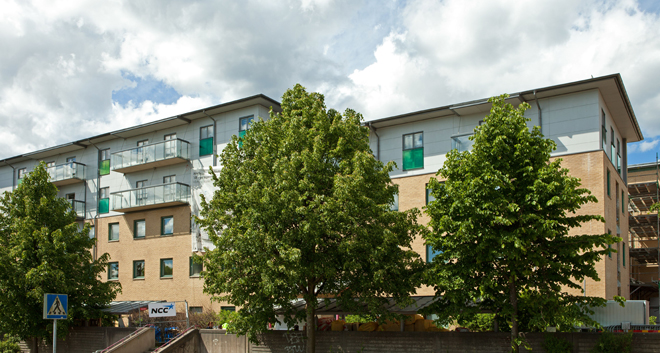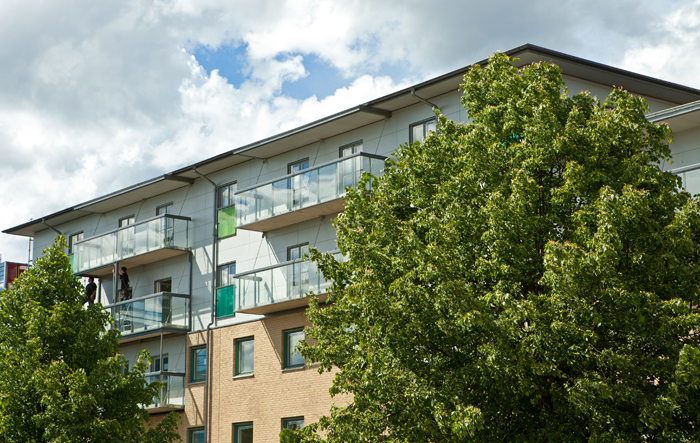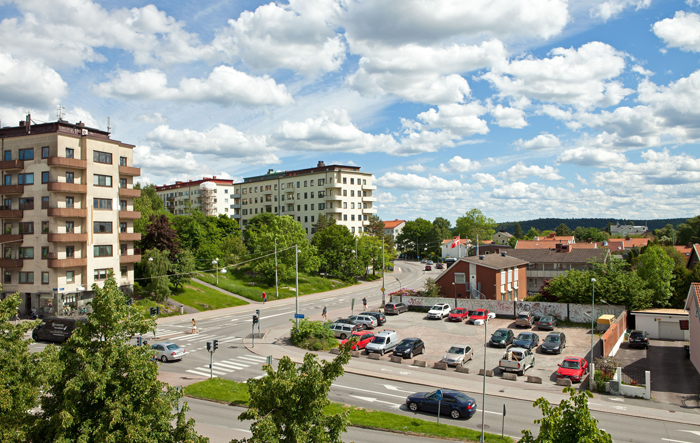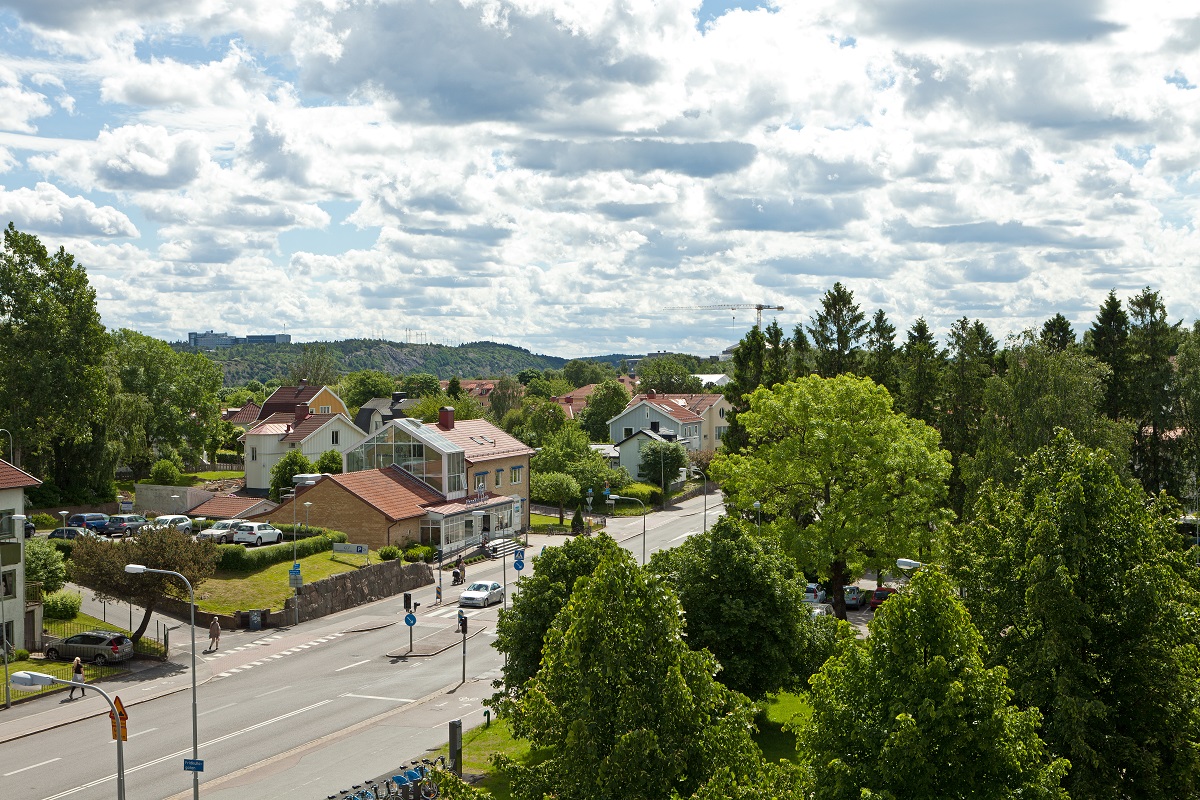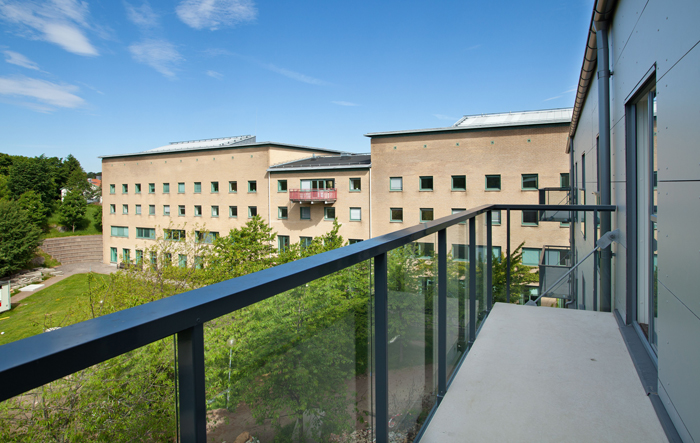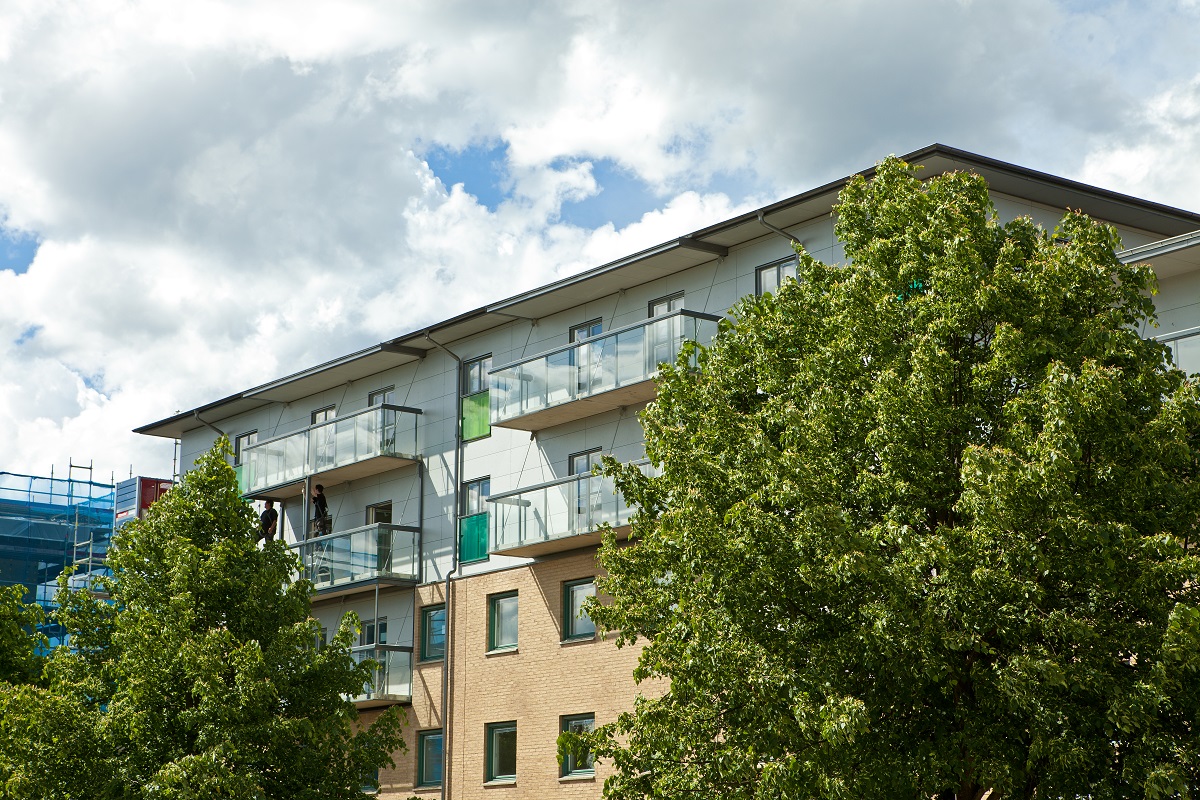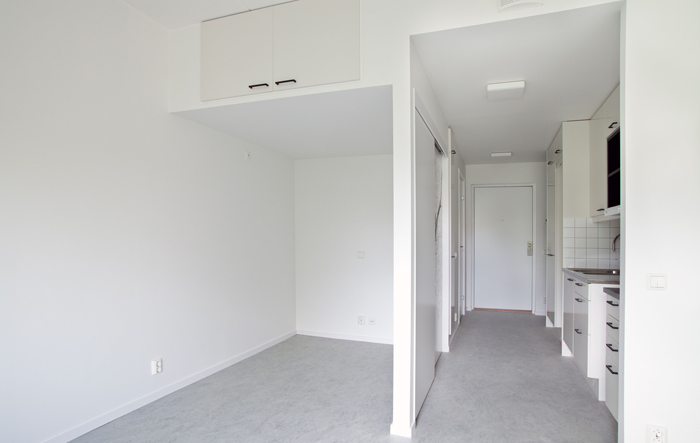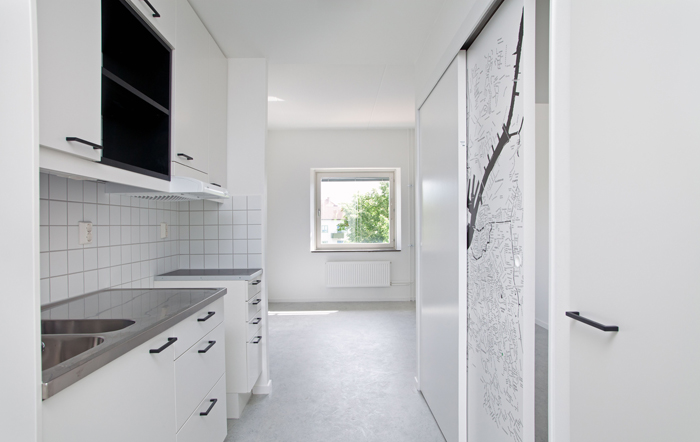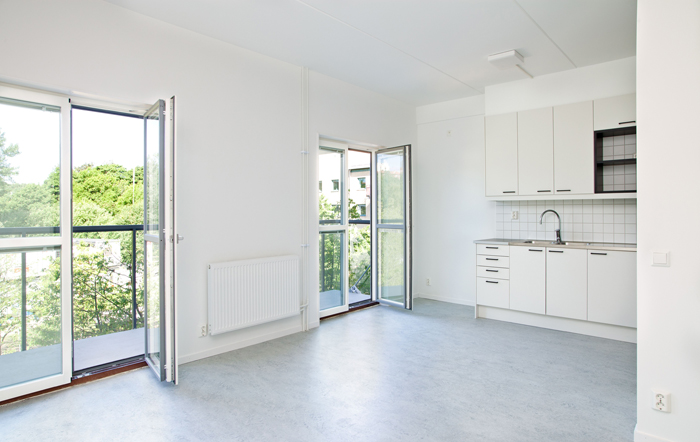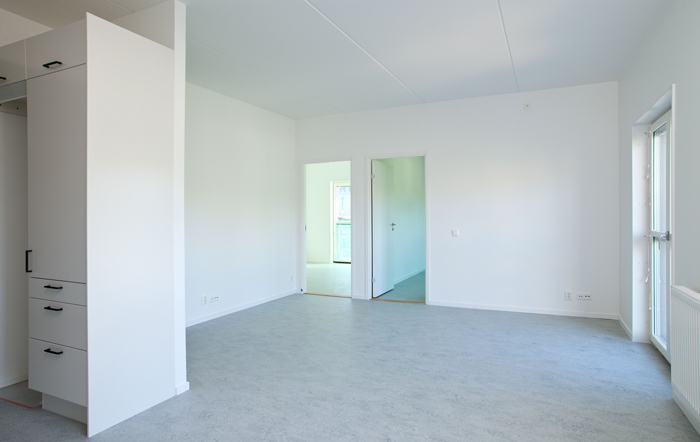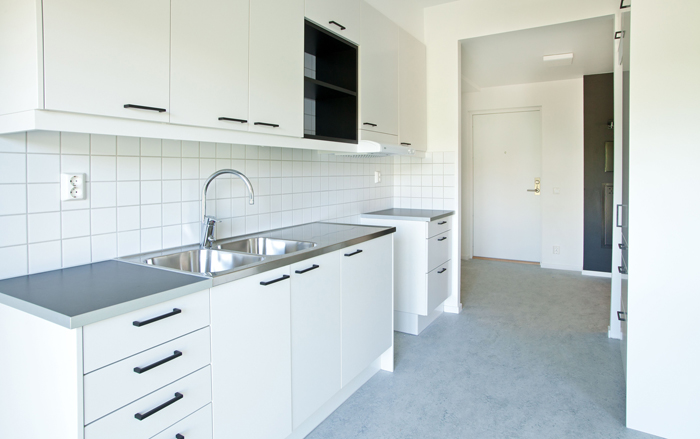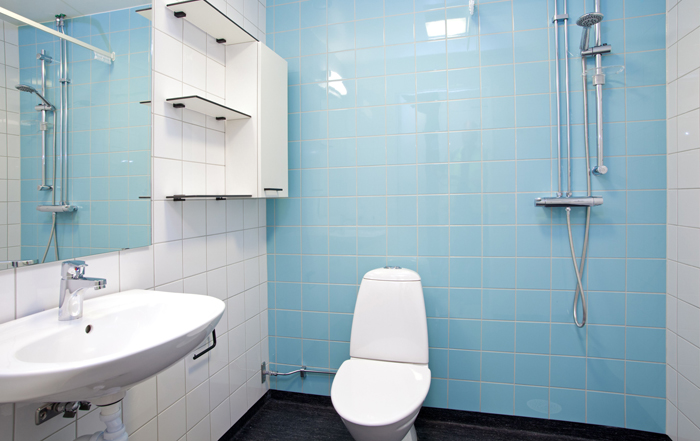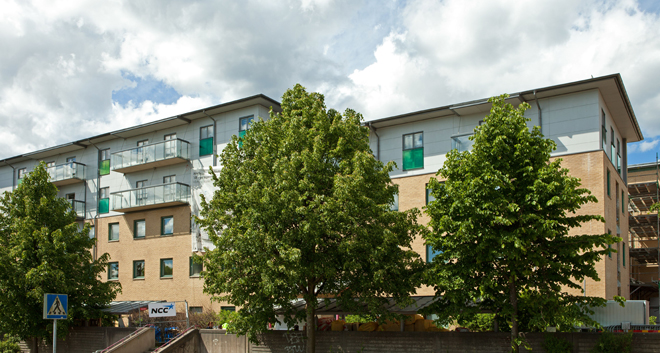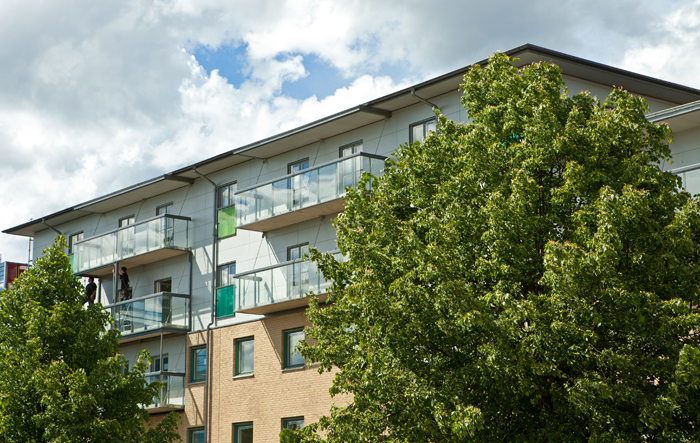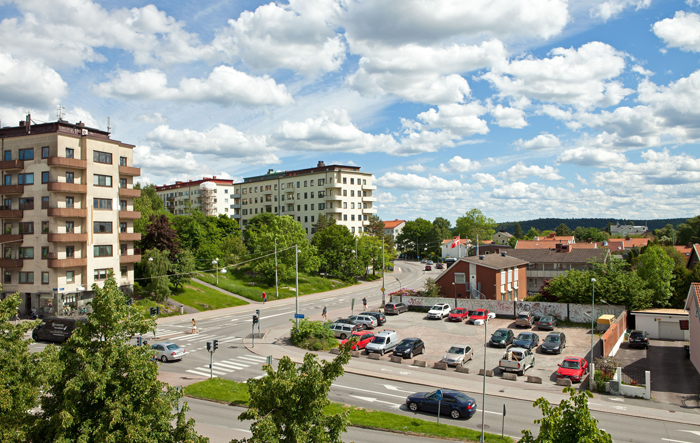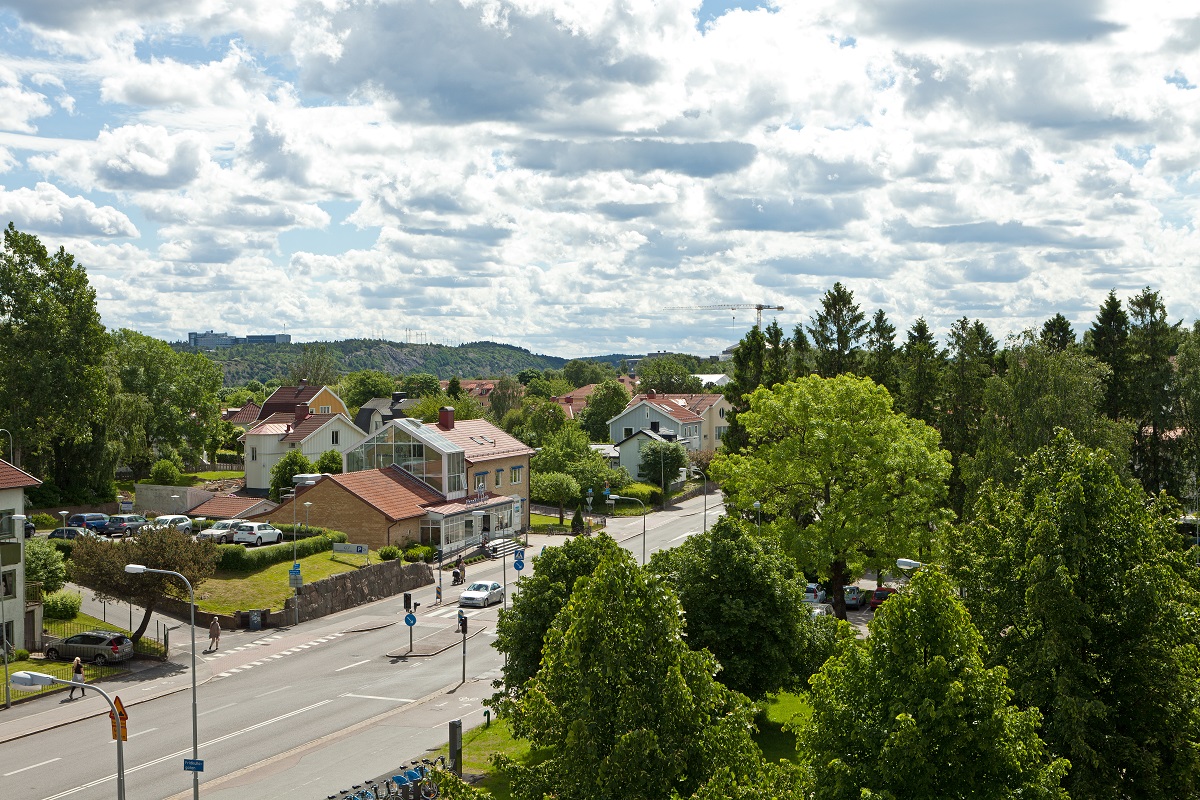 Gibraltar
Gibraltargatan 25 and 27
Building type
109 apartments with 5 floors, rebuilt 2013
Apartments
75 x 1 room with kitchenette (24-34 sqm)
6 x 2 room with kitchenette (41 sqm)
13 x 3 room with kitchen (55-63 sqm)
Gibraltar – former "Mathematic center"
Central location within walking distance to Chalmers and Humanisten, and proximity to other universities in the city center. Supermarket, pharmacy and restaurants in Eklandagatan as well as shops and restaurants in Gibraltargatan. The students' sports hall and gym "Fysiken" and Mossens sports ground is right next to Gibraltar.
Apartments
| Apartment Type | Number | Living Area | Rent | Estimated waiting time | Floor Plans | |
| --- | --- | --- | --- | --- | --- | --- |
| One room and kitchenette, unfurnished | 75 st | 26-34 kvm | 5151 -5811 | about 48 months | | |
| One room and kitchen, unfurnished | 1 st | 50 | 7153 | about 70 months | | |
| Two rooms and kitchenette, unfurnished | 6 st | 41 kvm | 6623 - 7488 | about 60 months | | |
| Three rooms and kitchen, unfurnished | 13 st | 55-63 kvm | 8622 - 9644 | about 55 months | | |
Details
Bike Storage
PoolHall
Internet
Elevator
Customer centre
At Kundcenter Olofshöjd you will meet Customer Service to help you in all matters and our caretakers / property managers who fixes in your home and the property you live in.
Address
Utlandagatan 24
412 80 GÖTEBORG
Phone
031-333 64 00
Openinghours
Monday - Friday 09:00 - 16:00
Phone hours
Monday - Friday 09:00 - 16:00
Move in info
Welcome to Gibraltar!
Contact form (if you need to contact us in any case) you will find when you log on to My pages.
Internet
SGSNET broadband is included in the rent. Information about your Internet connection (how to register and setup) can be found under Internet/Guides.
Remember that when you register it is the customer number printed on your rental contract you should use.
TV
Cable TV is included in the apartment with an analog basic offer of about 15 channels. Connects via standard aerial socket.
Telephone
Need for landline is solved via IP telephony. You choose the provider of IP telephony yourself.
Store rooms
The store rooms are in the basement.
Household wastes/recycling
There are waste chambers in the building. It is located at the car entrance and you find containers for glass sorting, newspapers, sheet metal, plastic, compost and household waste.
Billiard room
The billiard room can be booked on SGS homepage/"My pages", or on the booking board outside the laundry.
Vacuum cleaner
You find built-in vacuum cleaner in the stairwells.
Bicycle parking
Bicycle parking can be found in the cellar. There are also cycle stands in the courtyard.
Laundries
The three laundries are on the entrance floor and floor 2 and 3. You book your laundry time on SGS homepage/"My pages" or on the booking board outside the laundry.
Electricity/hot water - Provisional costs
You need not contact any suppliers. Individual electricity and water readings will be done. This means that you can influence the electricity and water costs.
Tenants in Gibraltar apartments pay a provisional cost for electricity and hot water, which is included in the rent.
The actual power consumption is analyzed and then adjusted in such a way that the actual cost of the first month is deducted on the third month's rent bill and so forth for the entire rental period.
Electricity and hot water prices