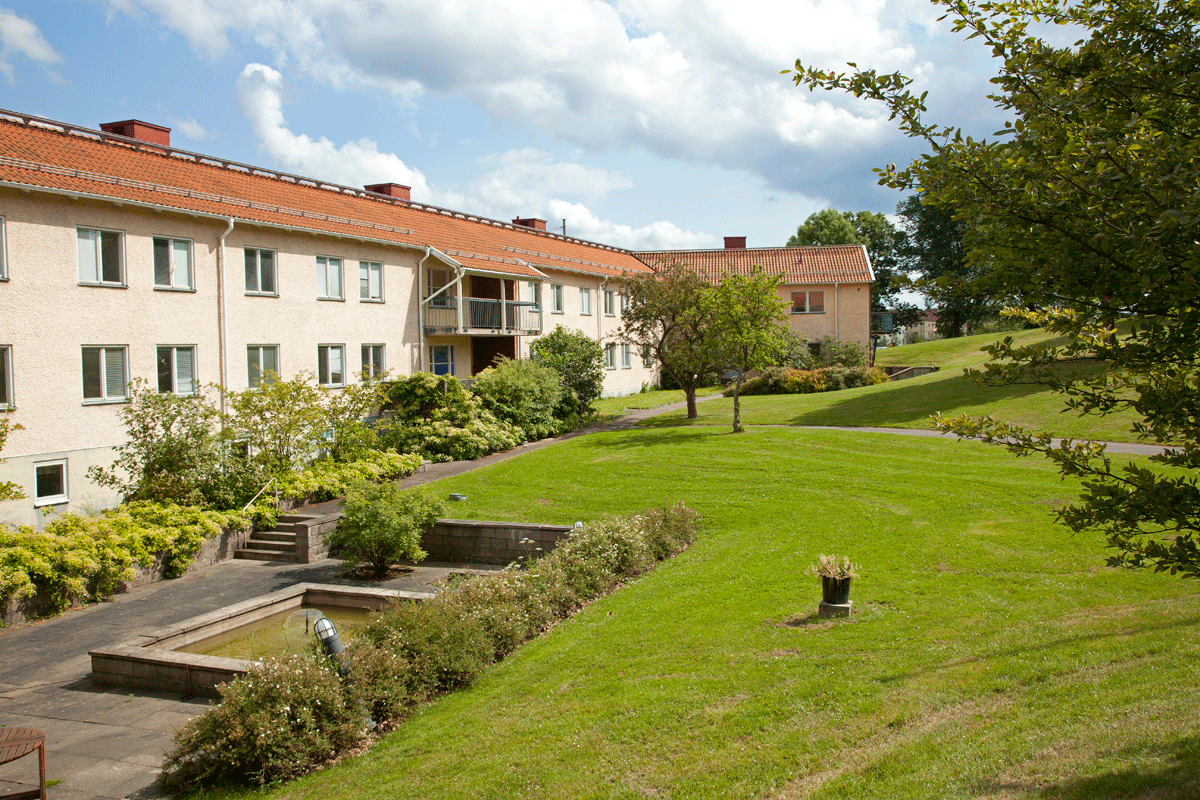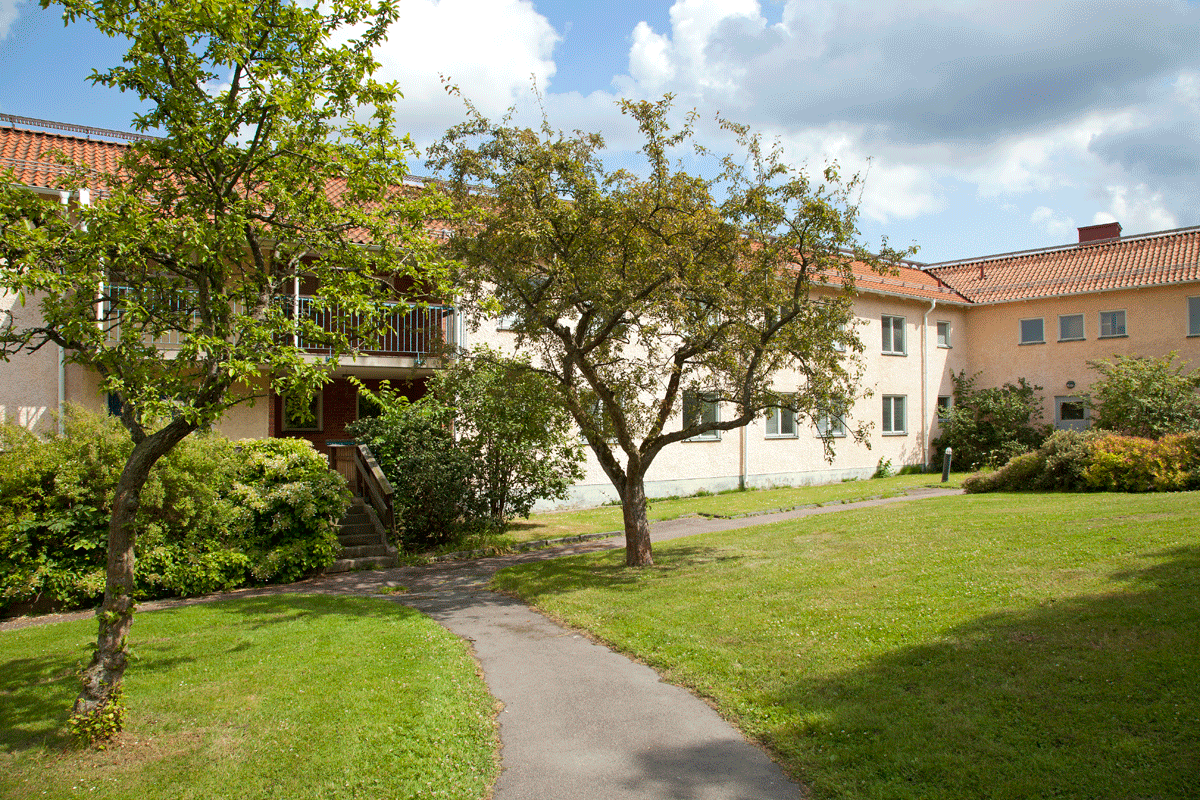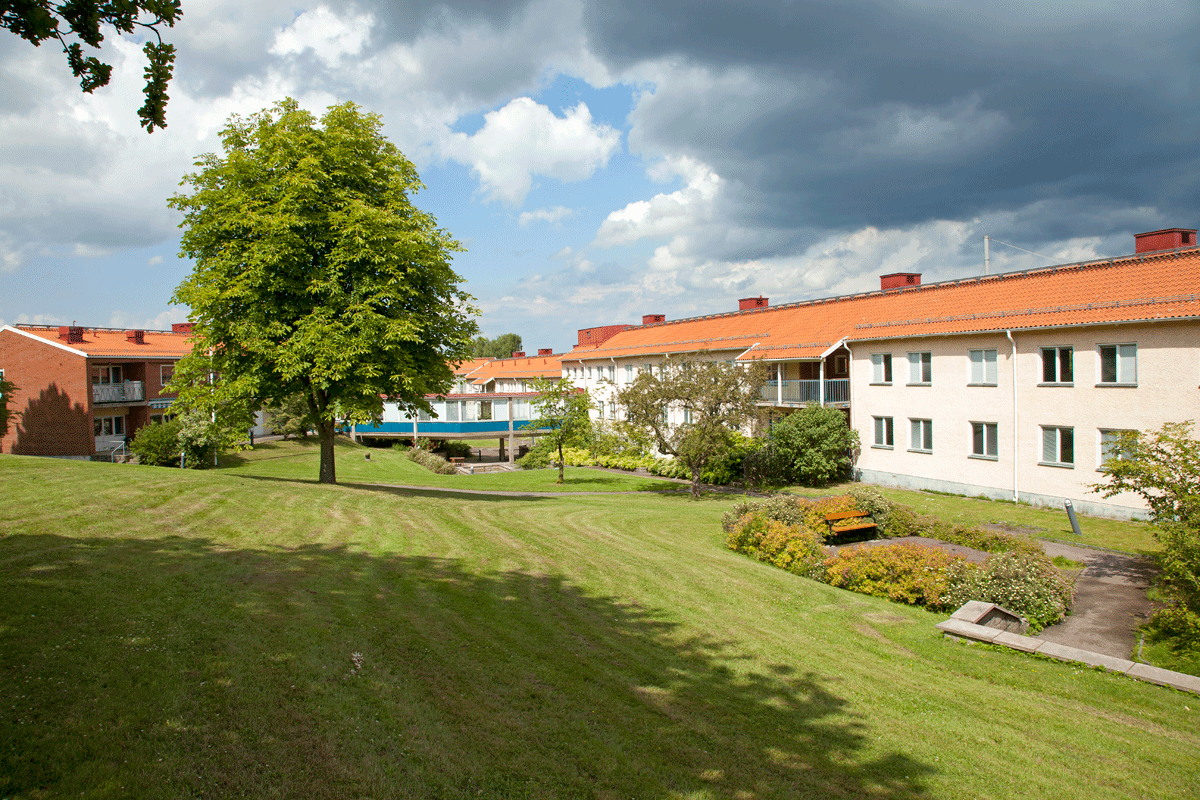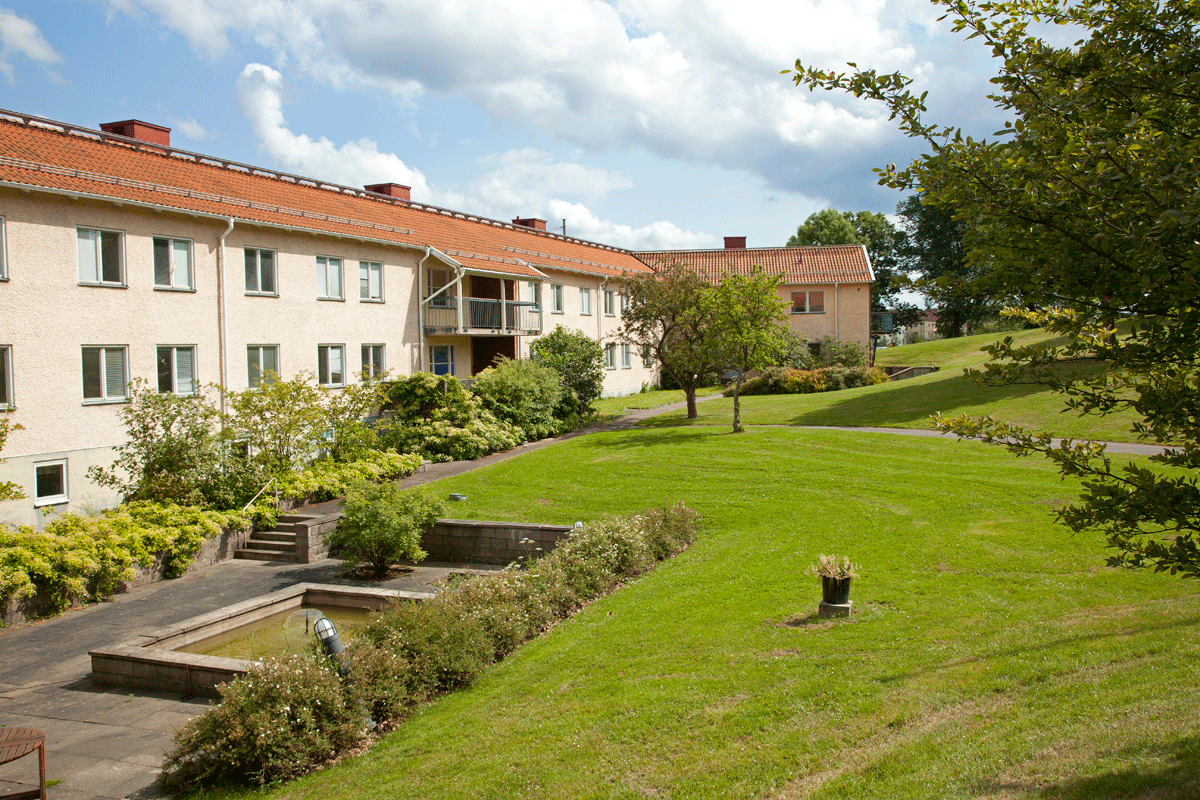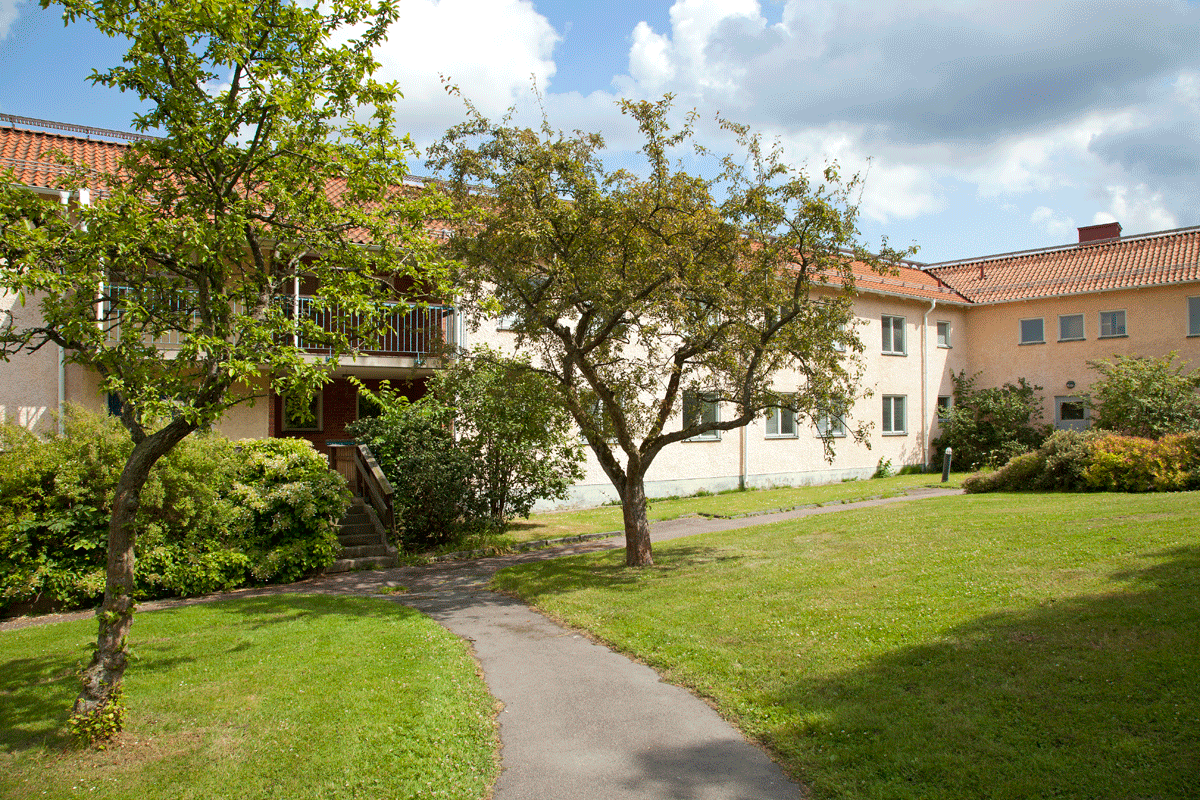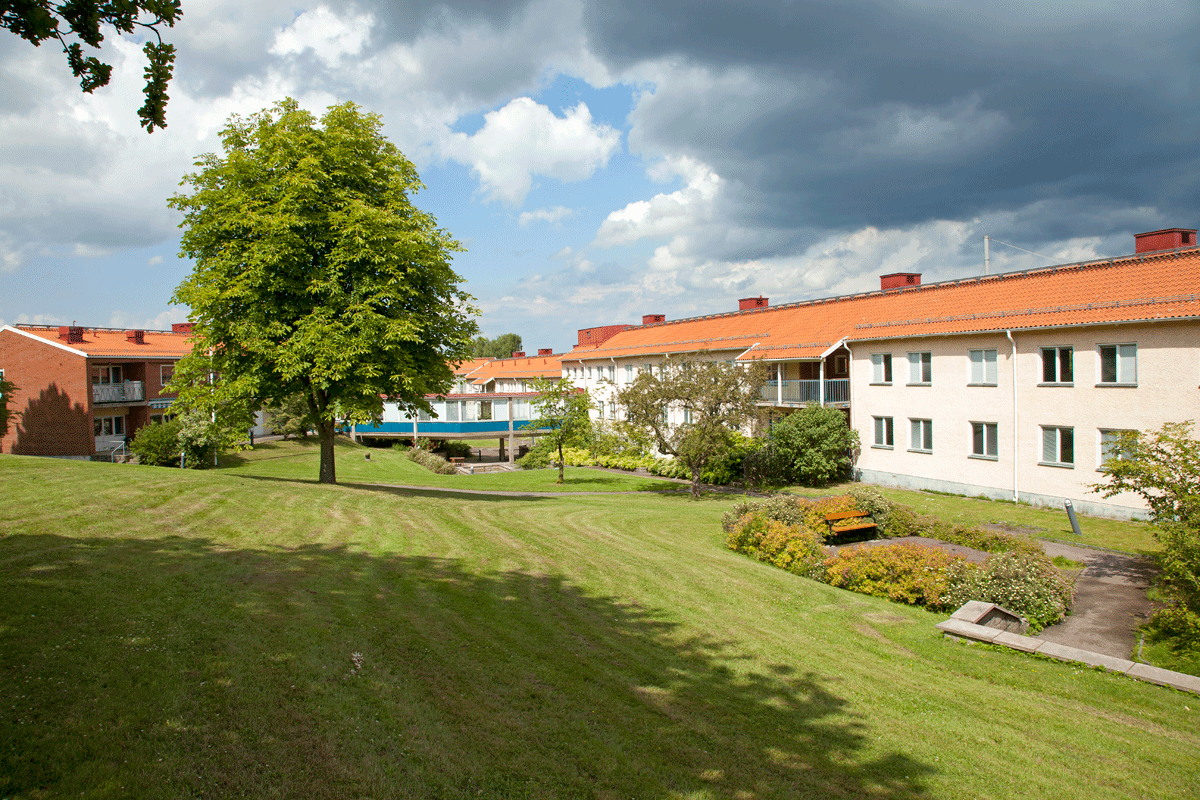 Kastanjebacken
Härlandavägen 27
Building type
2 storey house, built in 1954, partly renovated in 2014. The building was designed by the world renowned architect Ralph Erskine.
14 double rooms are rented to University of Gothenburg for international students.
Access to communal kitchen for tenants in single rooms / one room and kitchenette.
Communal kitchens
Those who share the kitchens are jointly responsible for the daily cleaning.
Kålltorp
At Kastanjebacken in Kålltorp you live near the Delsjö nature area with lovely countryside and lakes. Here is also the Skatås area with exercise facilities and lighted trails. At Munkebäcksmotet (junction) there is ICA Kvantum and in Munkebäckstorg across the street you will find small shops. There are also cozy bistros in the area.
Apartments
Customer centre
At Kundcenter Rosendal you will meet Customer Service to help you in all matters and our caretakers / property managers who fixes in your home and the property you live in.
Address
Studiegången 6
416 81 GÖTEBORG
Phone
031-333 64 60
Openinghours
Monday-Friday 09:00 - 16:00
Move in info
Welcome to Kastanjebacken!
Contact form (if you need to contact us in any case) you will find when you log on to My pages.
Electricity
Electricity is included in the rent.
Water
Water is included in the rent.
Bicycle room
Bicycle room is in the basement.
Storage
Each apartment has a storage room in the basement.
Household waste / recycling
Waste chamber with sorting facilities for recycling is in the basement.
Shared kitchen
In total there are six shared kitchens in the house. Each kitchen is shared by seven apartments.
Laundry
There are six laundries and as a tenant you have access to one of these. Wash time should be booked on the booking board outside the laundry with the help of booking locker.
TV
Tele2 is responsible for cable TV, phone 90 222.
Telephone
Fixed Line via telephone jack.
Internet
Mandatory Internet via Telia.
Car parking
A few parking spaces are available for rent.