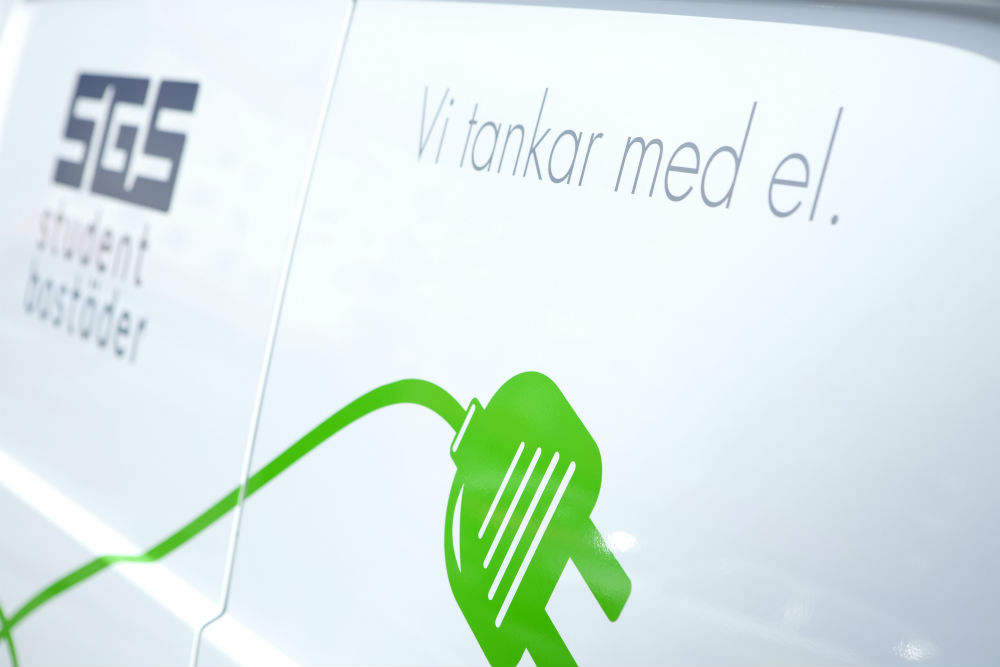 We have a great responsibility towards the environment.
As one of Sweden's leading student housing companies, SGS has considerable responsibility for the environment.
Therefore we apply an environmental management system for the business. The environmental management system meets the requirements standard according to the Swedish Environmental Base. We develop our business continuously and strive to constantly improve our environmental work.
We are currently working on the following environmental goals:
Energy usage in our buildings shall be reduced. To maintain a good indoor climate in the flats, both heating and electricity are necessary. Moreover, quite a bit of energy is expended in providing hot water from the taps. Electricity is also used for lighting and powering various types of devices. By using heating and electricity more efficiently, energy usage can be reduced without degrading the indoor climate.


The residual waste that arises in our properties must be reduced. We hope to be able to influence how much of the household waste ends up among the residual waste by making it easier and more pleasant for our tenants to sort their waste at source.


Transport by car should have less of an impact on the environment. We will replace the last of our fossil-powered cars with electric cars to reduce our emissions of fossil carbon dioxide.


Work tools for the outdoor environment must reduce emissions. We will replace petrol and diesel-powered work tools with electric ones.


There will be more charging stations for electric car charging. By meeting our customers' desire to charge their electric cars, we hope to contribute to increased use of electric cars and reduced use of fossil-powered cars.
How we view our environmental responsibility is stated in our environmental policy. We summarize the results of our environmental work annually in a documented Environmental Report.
We also have responsibility for our tenants being able to live environmentally correct. This is why we have:
Waste facilities with good opportunities for waste sorting.
Properties that are close to mass transit stops.
Good bicycle parking close to the buildings.
Environmentally labelled electricity for all our buildings.
Energy-efficient white goods in kitchens and laundry rooms.
Water-conserving taps and toilets.
We also have individual supply of electricity and hot water in our newest buildings. This means that individual tenants in these buildings can directly reduce their costs by not wasting electricity and hot water. At SGS, it pays to be environmentally smart! We therefore hope to be able to increase the number of flats with individual supply.
Our environmental tips are about what you can do personally to reduce your environmental impact.